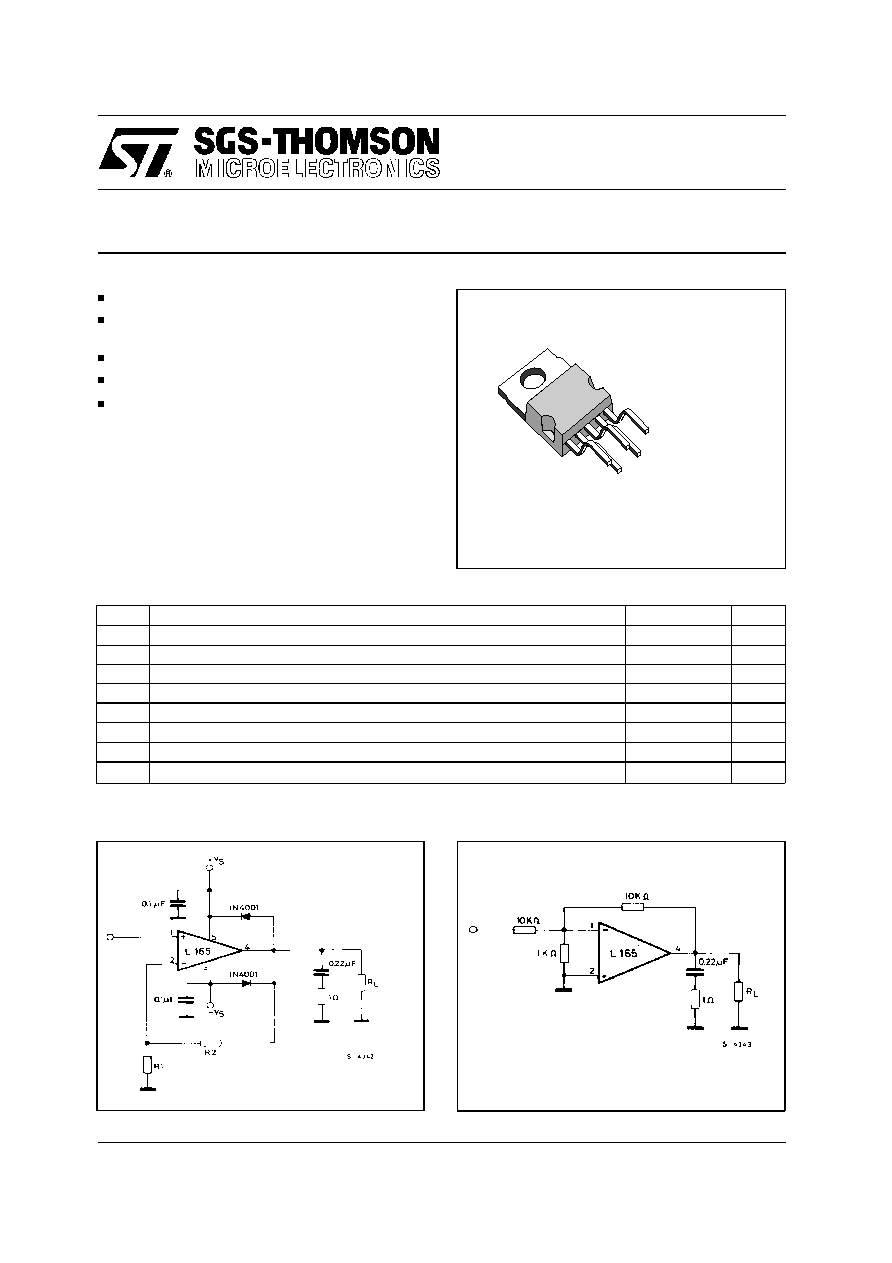 L165
3A POWER OPERATIONAL AMPLIFIER
LARGE COMMON-MODE AND DIFFERENTIAL
MODE RANGES
DESCRIPTION
The L165 is a monolithic integrated circuit in
Pentawatt® package, intended for use as power
operational amplifier in a wide range of applica-
tions, including servo amplifiers and power sup-
plies. The high gain and high output power
capability provide superiore performance wherever
an operational amplifier/power booster combina-
tion is required.
Pentawatt
®
ORDERING NUMBER : L165V
Symbol
Parameter
Value
Unit
Differential input voltage
Peak output current (internally limited)
Storage and junction temperature
ABSOLUTE MAXIMUM RATINGS
APPLICATION CIRCUITS
Figure 2. Unity gain configuration.
Figure 1. Gain > 10.
Symbol
Parameter
Value
Unit
Thermal resistance junction-case
THERMAL DATA
PIN CONNECTION (top view)
SCHEMATIC DIAGRAM
L165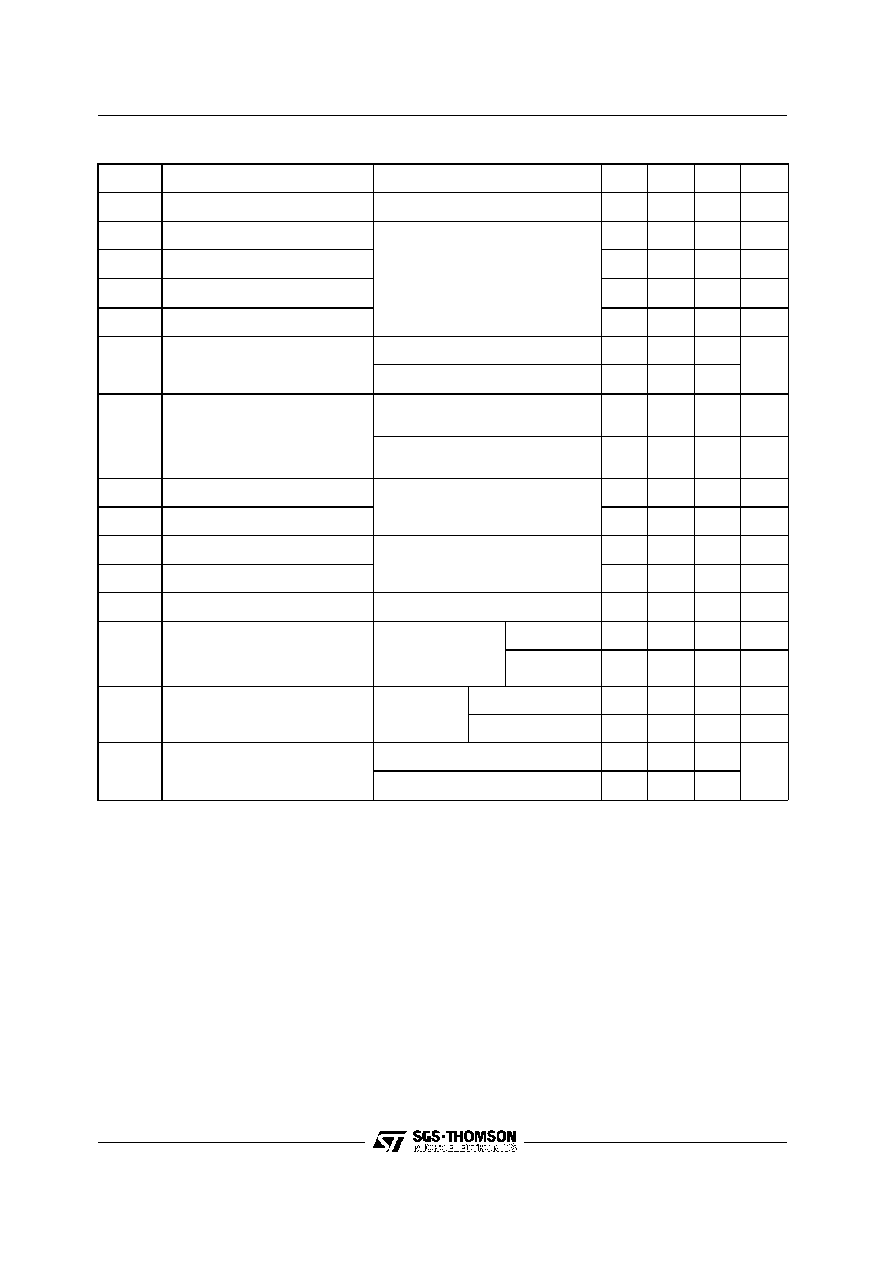 Symbol
Parameter
Test Conditions
Min.
Typ.
Max.
Unit
27
24
27
23
f = 1 kHz
R
Thermal Shut-down Case
Temperature
ELECTRICAL CHARACTERISTICS (V
C unless otherwise specified)
L165
Figure 3. Open loop frequency response.
Figure 4. Closed loop frequency response
(circuit of figure 2).
F ig ure 5. L arge si gnal f re quency
response.
Figure 6. Maximum output current vs.
vo lt age [ V CE ] across each output
transistor.
Figure 7. Safe operating area and collector
characteristics of the protected power
transistor.
Figure 8. Maximum allowable power
dissipation vs. ambient temperature.
L165
Figure 9. Bidirectional DC motor control with TTL/CMOS/
P compatible inputs.
Figure 10. Motor current control circuit with external power transistors (I
> 3.5A).
Note : The inputvoltage level is compatible with L291 (5-BIT D/A converter).
The transfer function is :
L165