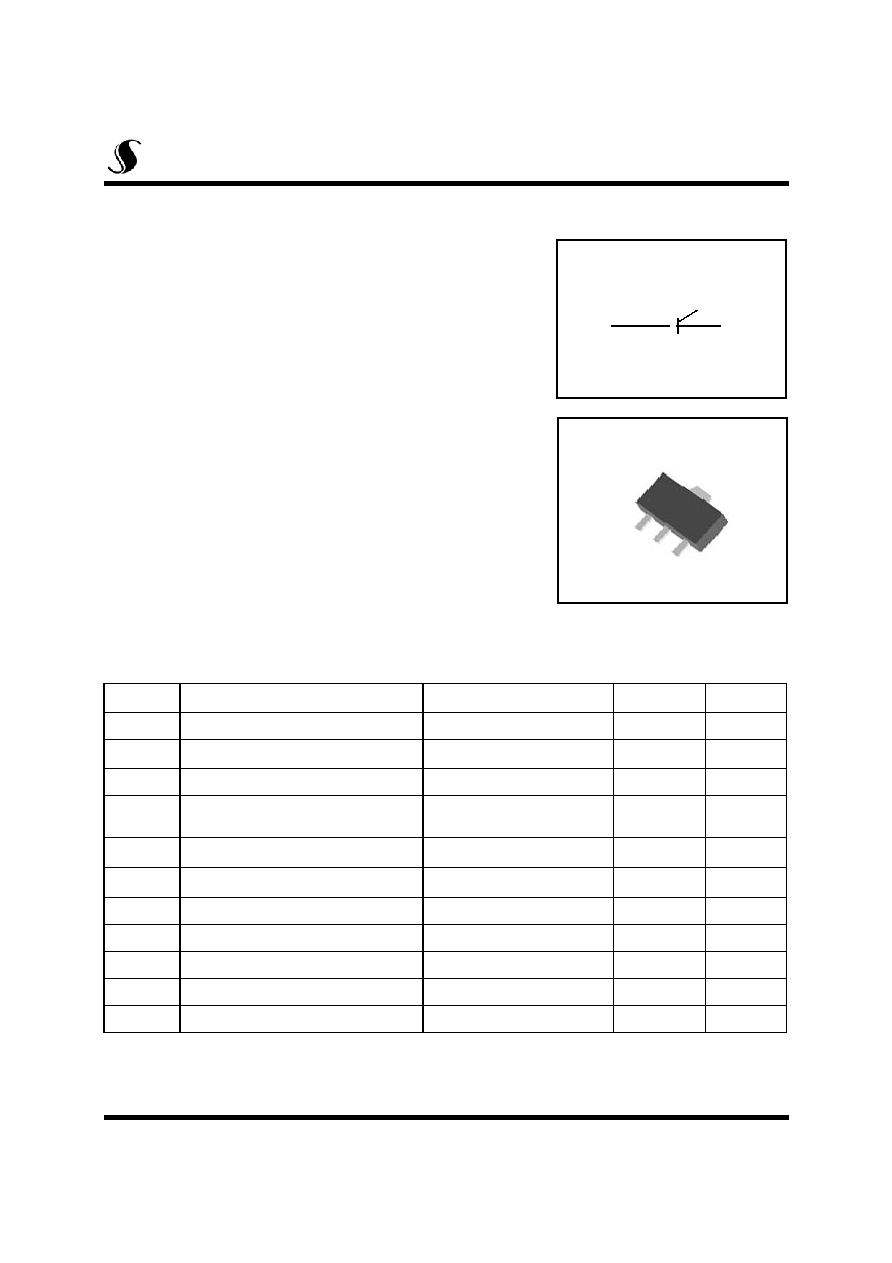 Absolute Maximum Ratings
= 25°C unless otherwise specified )
Symbol
Parameter
Condition
Ratings
Units
Repetitive Peak Off-State Voltage
1/2 Cycle, 60Hz, Sine Wave
Non-Repetitive
Forward Peak Gate Power Dissipation
Forward Average Gate Power Dissipation
Forward Peak Gate Current
Reverse Peak Gate Voltage
Operating Junction Temperature
Features
Repetitive Peak Off-State Voltage : 600V
R.M.S On-State Current ( I
Low On-State Voltage (1.2V(Typ.)@ I
General Description
Sensitive triggering SCR is suitable for the application where
gate current limited such as small motor control, gate driver
for large SCR, sensing and detecting circuits.
Symbol
Semiconductor
Sensitive Gate
Silicon Controlled Rectifiers
Copyright@SemiWell Semiconductor Co., Ltd., All rights are reserved.
SOT- 89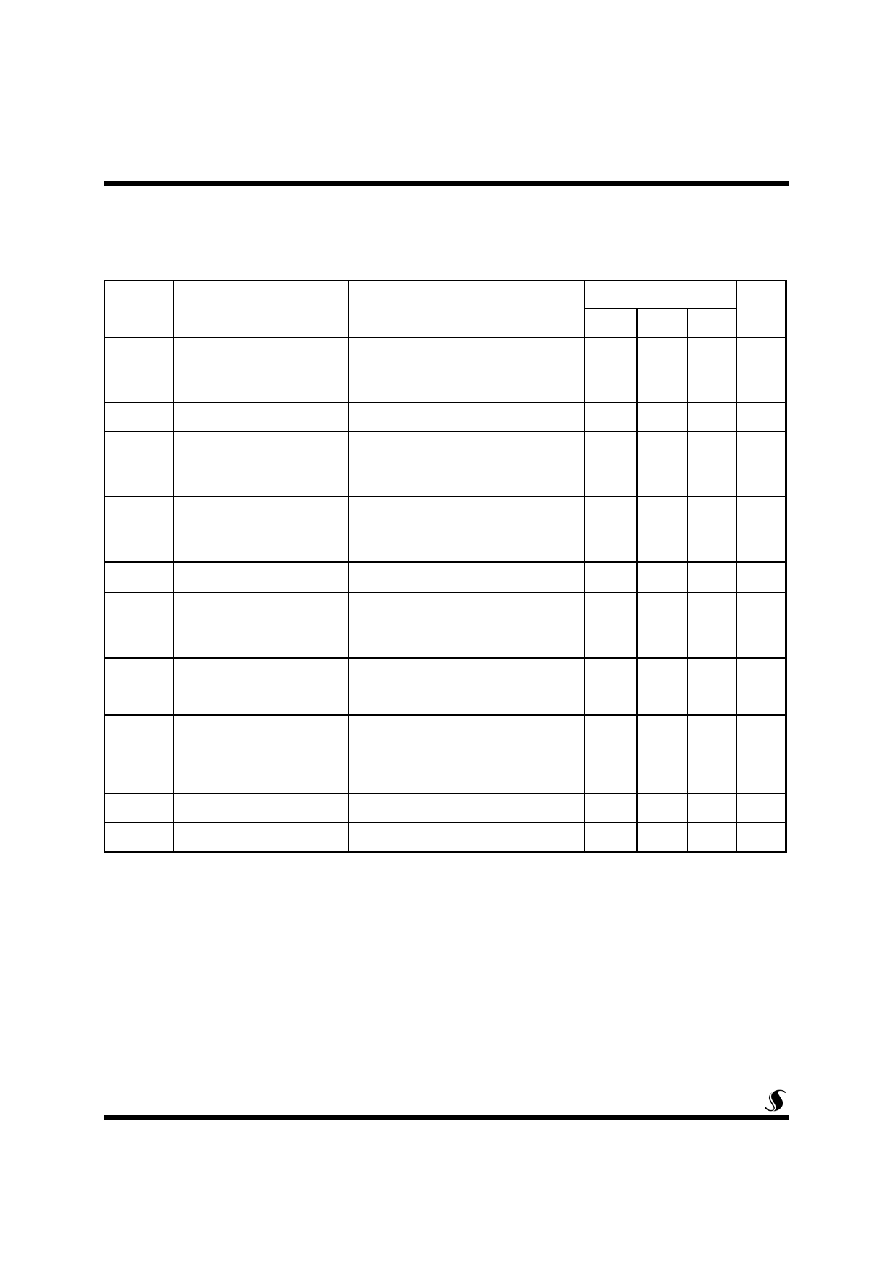 Electrical Characteristics
= 25 °C unless otherwise noted )
Symbol
Items
Conditions
Ratings
Unit
Min.
Typ.
Max.
Repetitive Peak Off-State
Current
Peak On-State Voltage (1)
200
500
0.8
1.2
Non-Trigger Gate Voltage (1)
Critical Rate of Rise Off-State
Voltage
Critical Rate of Rise On-State
Current
Initiating Curent = 50mA
T
Notes :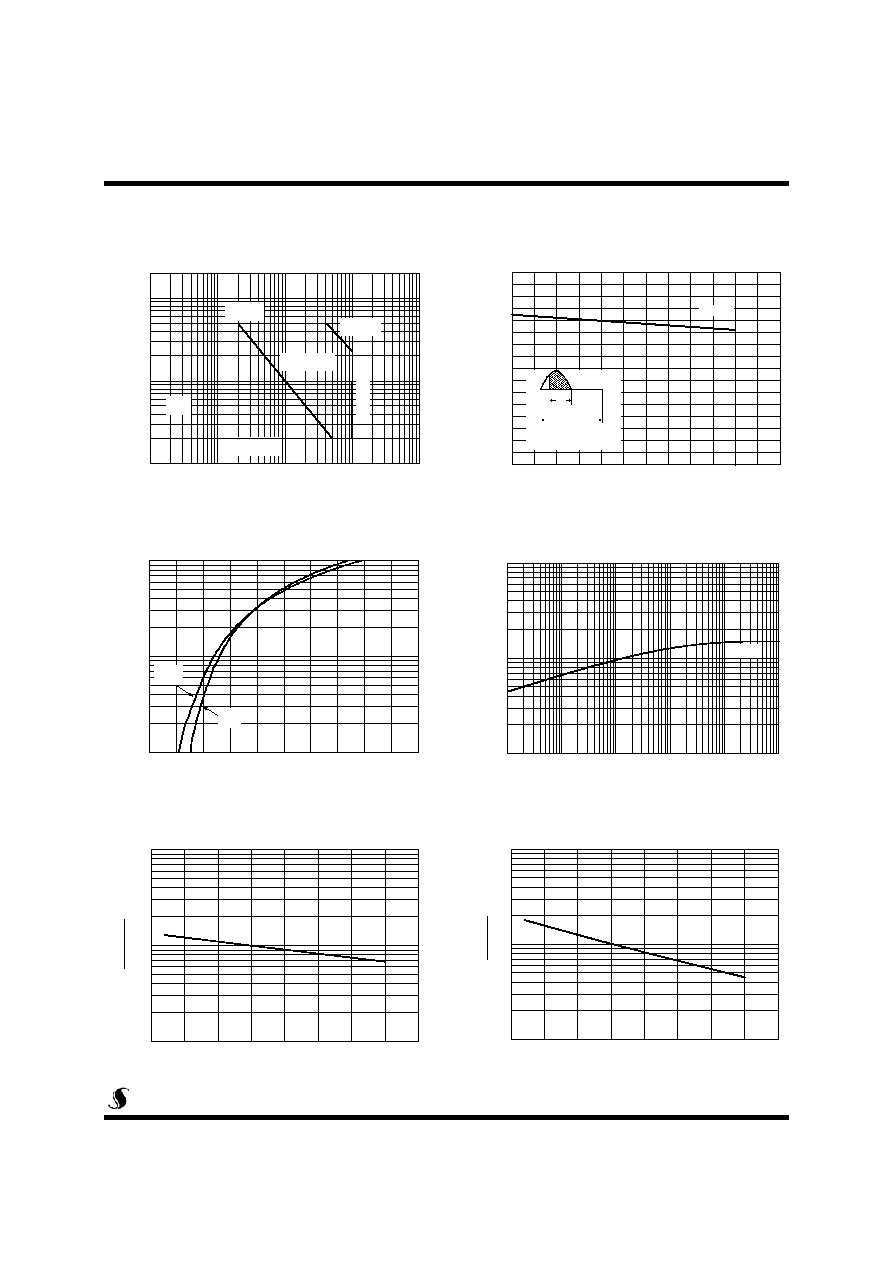 = 180
o
x
.
Al
l
o
w
a
se
e
m
Average On-State Current [A]
25
o
C
a
te
o
l
t
ag
125
o
C
25
o
C
t
[A
R
(J-C)
r
an
n
t
T
h
e
r
m
a
l I
Fig 2. Maximum Case Temperature
: Conduction Angl e
360°
2
Fig 3. Typical Forward Voltage
Fig 4. Thermal Response
Fig 5. Typical Gate Trigger Voltage vs.
Junction Temperature
Fig 6. Typical Gate Trigger Current vs.
Junction Temperature
Fig 1. Gate Characteristics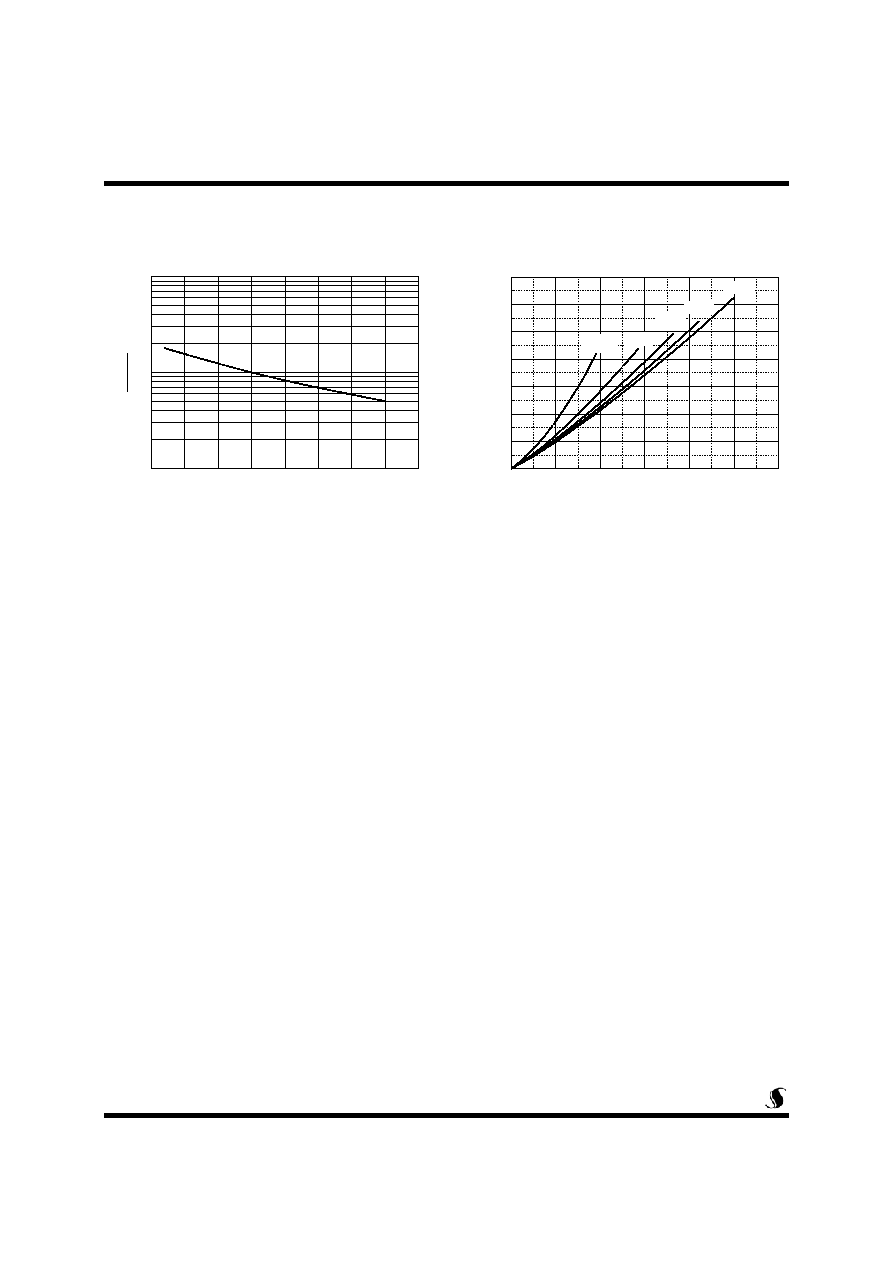 = 180
o
= 120
o
= 90
o
= 60
o
= 30
o
a
x
.
Av
e
r
D
i
s
s
i
p
a
t
i
o
n [
Average On-State Current [A]
Fig 7. Typical Holding Current
Fig 8. Power Dissipation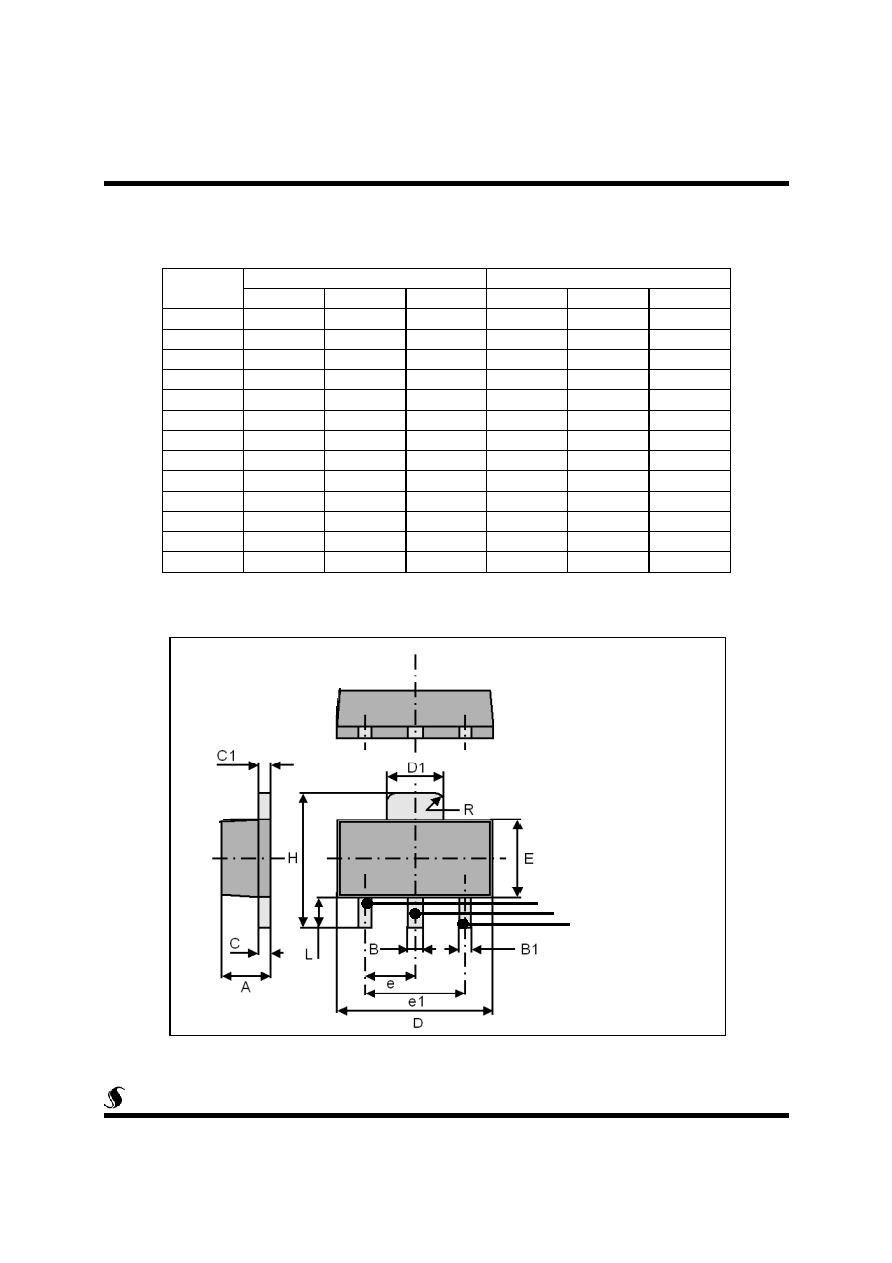 SOT- 89 Package Dimension
1. Cathode
2. Anode
3. Gate
1
2
3