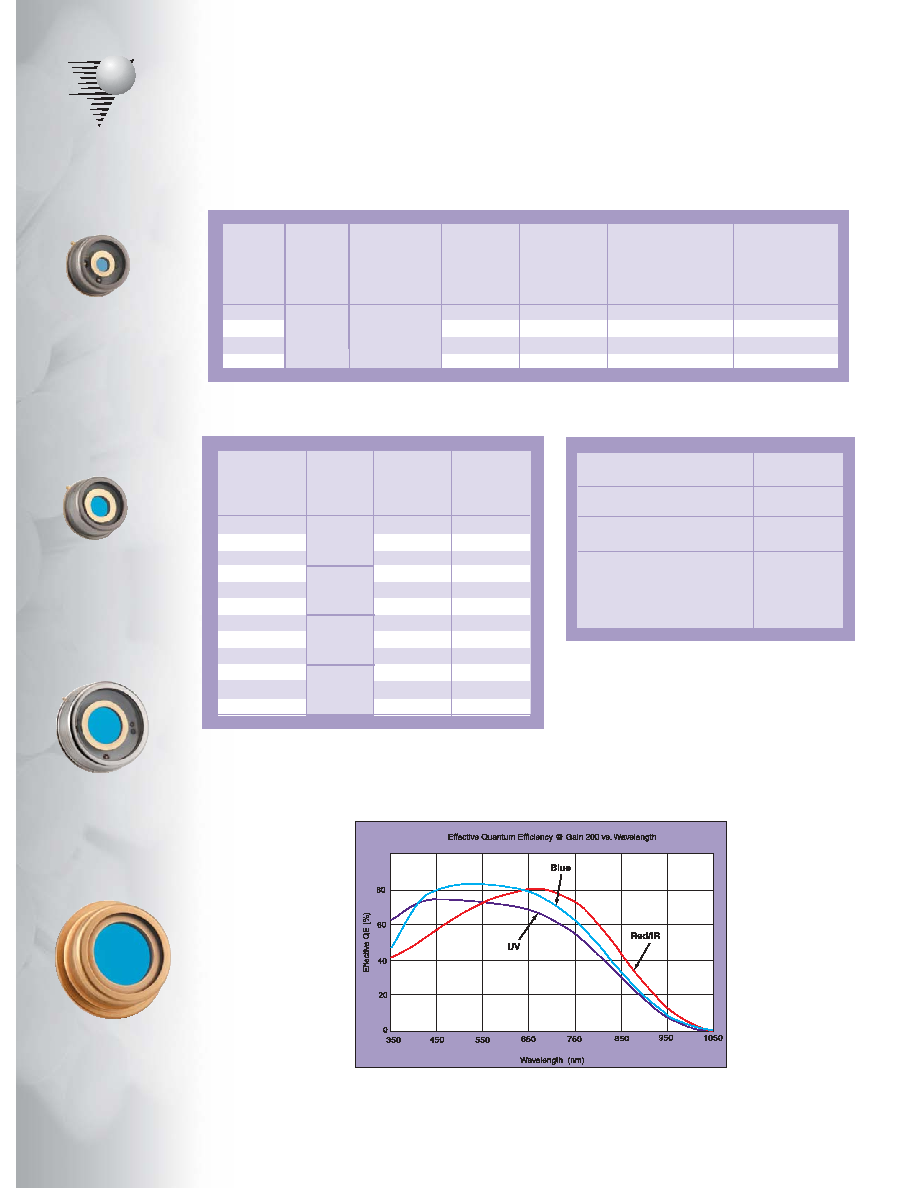 Windowed - Large Area APDs
Electro-Optical Characteristics
Temperature
Coefficient of
Breakdown
Voltage
Bias
Voltage
Range
All specifications apply when APD is operated at 23ēC and at a gain of 200.
Positive high voltage (HV) is applied to the cathode contact. The maximum value for the operating HV is specified with each device.
"X" indicates package style; "0" = SHV connector (supplied with mating connector) and "1" = a single pin connection.
Operating beyond these limits may cause permanent damage to the device.
Active Area
Diameter
Part
Number
118-70-73-581
118-70-74-581
118-70-72-581
197-70-73-581
197-70-74-581
197-70-72-581
394-70-73-581
394-70-74-581
394-70-72-581
Spectral
Enhancement
Responsivity
35 @ 350nm
65 @ 500nm
93 @ 750nm
35 @ 350nm
65 @ 500nm
93 @ 750nm
35 @ 350nm
65 @ 500nm
93 @ 750nm
35 @ 350nm
65 @ 500nm
93 @ 750nm
Active
Diameter
3
5
10
16
Capacitance
f = 100kHz
15
25
65
Dark Current
Noise Current
Spectral Density
f = 10kHz
Rise Time
= 675nm
Load = 50
3 mm
5 mm
10 mm
16 mm
Gain, M @ =675nm
Operating Temp Range (ēC)
Storage Temp Range (ēC)
Power Dissipation @23ēC (W)
w w w. a d va n c e d p h o t o n i x . c o m
3mm - 0.12
5mm - 0.2
10mm - 0.4
16mm - 0.6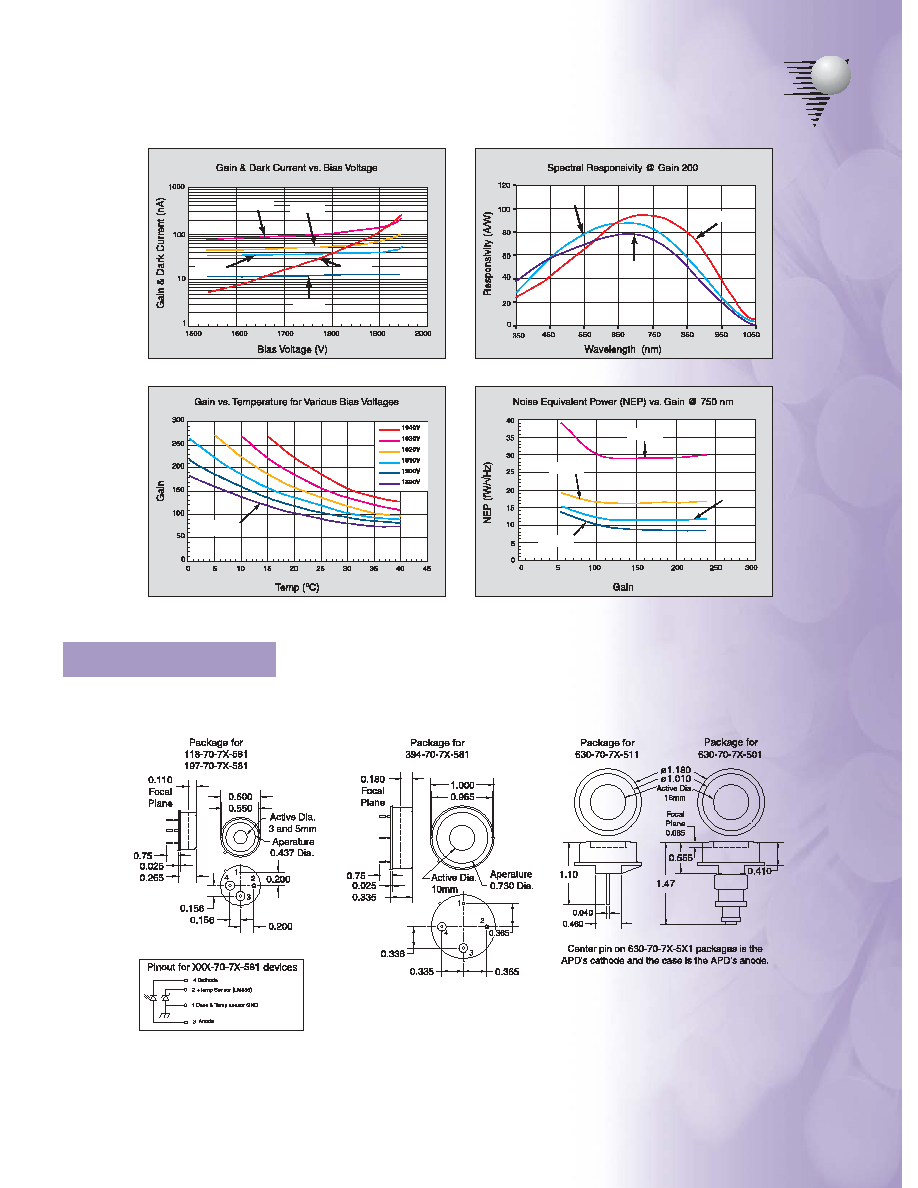 Typical Performance Graphs
5 mm
16 mm
10 mm
5 mm
3 mm
Gain
Blue
UV
1890V
16 mm
3 mm
10 mm
Red/IR
(805) 987-0146
ˇ
Fax (805) 484-9935