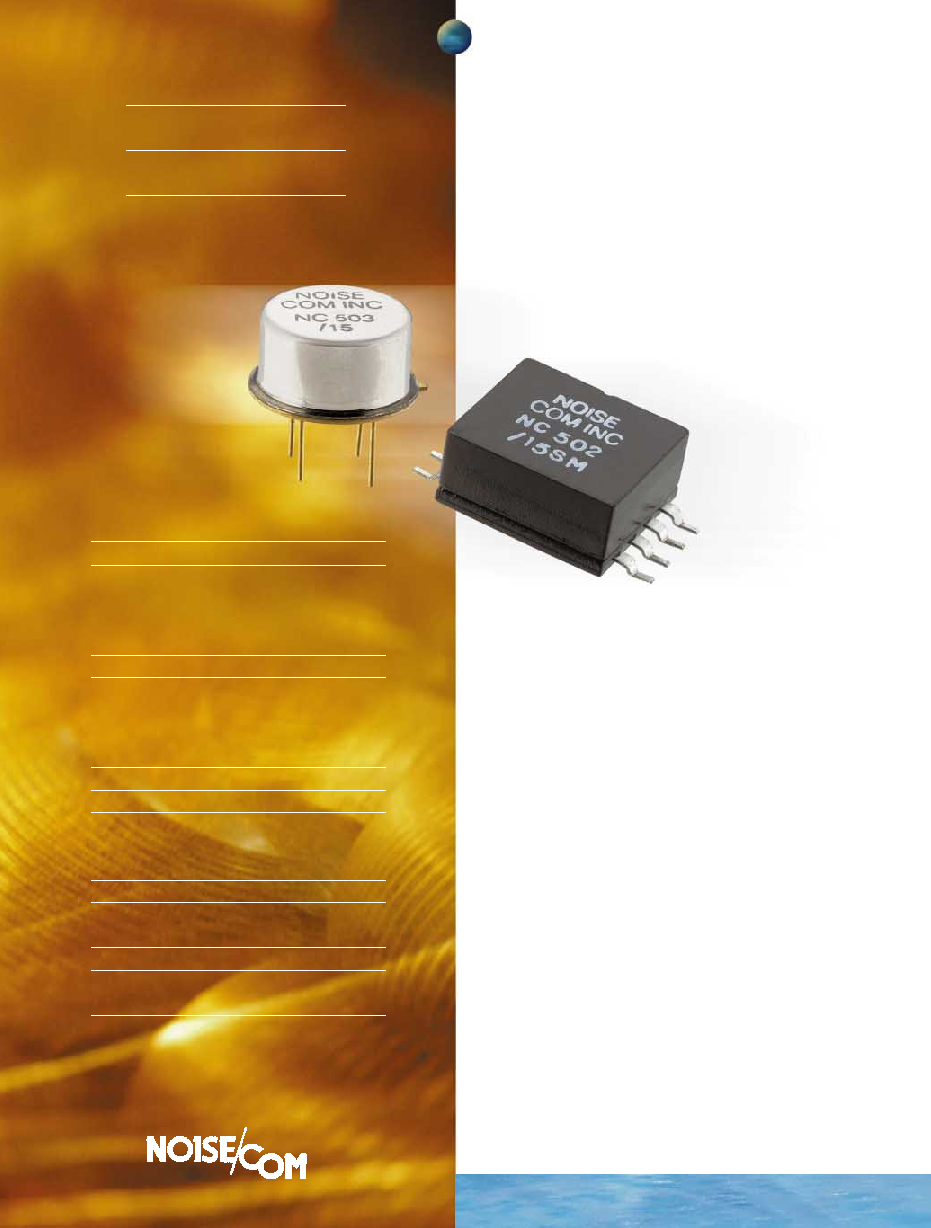 NOISE MODULES
FOR BITE
Temperature coefficient 0.01 dB/°C
Specifications subject to change without notice.
NC500
500SM
Series noise modules are an economical solution
for built-in test requirements. They contain
complete bias circuits and require no external
components.
The surface mount package is suitable for
mounting on microstrip. The modules produce
extremely flat output power versus frequency
characteristic that is insensitive to tempera-
ture and voltage variations.
NC500 Series
500SM Series
produce a minimum of 31 dB ENR of white
Gaussian noise. The
NC510
510SM Series
typically require 15 mA and have higher output
with a minimum of 51 dB ENR. Like all Noise
Com products, they contain a fully characterized
noise diode that has been burned-in for 168
hours.
Typical applications for these noise modules
include built-in test equipment (BITE), signal
strength meters for cellular, PCS, CATV,
calibrators, spectrum analyzers, radar warning
receivers (RWR), and dither A/D quantization
error. Noise Com can optimize frequency range,
voltage and output levels for specific applica-
tions. Most models are available from stock.
When ordering, add the suffix "SM" to the
model number to denote the surface mount
version. If the suffix is not included, the drop-in
version will be supplied.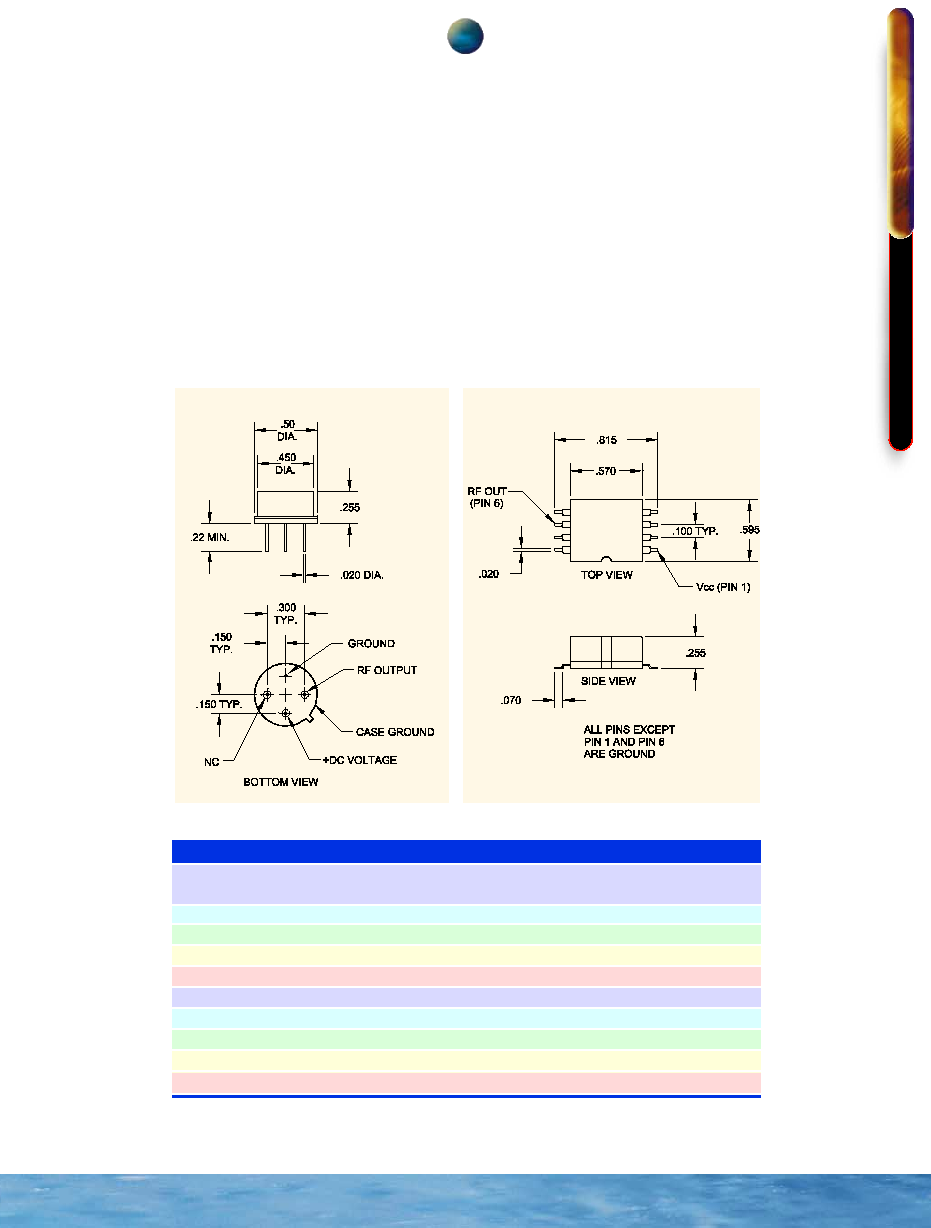 Built-in test equipment (BITE)
Signal strength meters for cellular, PCS and CATV
Radar warning receivers (RWR)
Dither A/D quantization error
Gain-bandwidth product testing
To order call 201-261-8797
MODEL FOR
MODEL FOR
MODEL FOR
FREQUENCY
MINIMUM OUTPUT
OUTPUT
I (max)
+12 V SUPPLY
+15 V SUPPLY
+28 V SUPPLY
RANGE
ENR (dB)
@ R
L
(
)
FLATNESS (dB)
(mA)
1. Military version in compliance with MIL-E-5400T Class 2 (add suffix M).
Not available in surface mount, NC501 to NC506 Series only.
2. Add SM for surface mount. Otherwise TO-8 is standard.
* Flatness ±4.0 for SM Series of these models.
NC500 Series Dimensions (inches)
NC500SM Series Dimensions (inches)