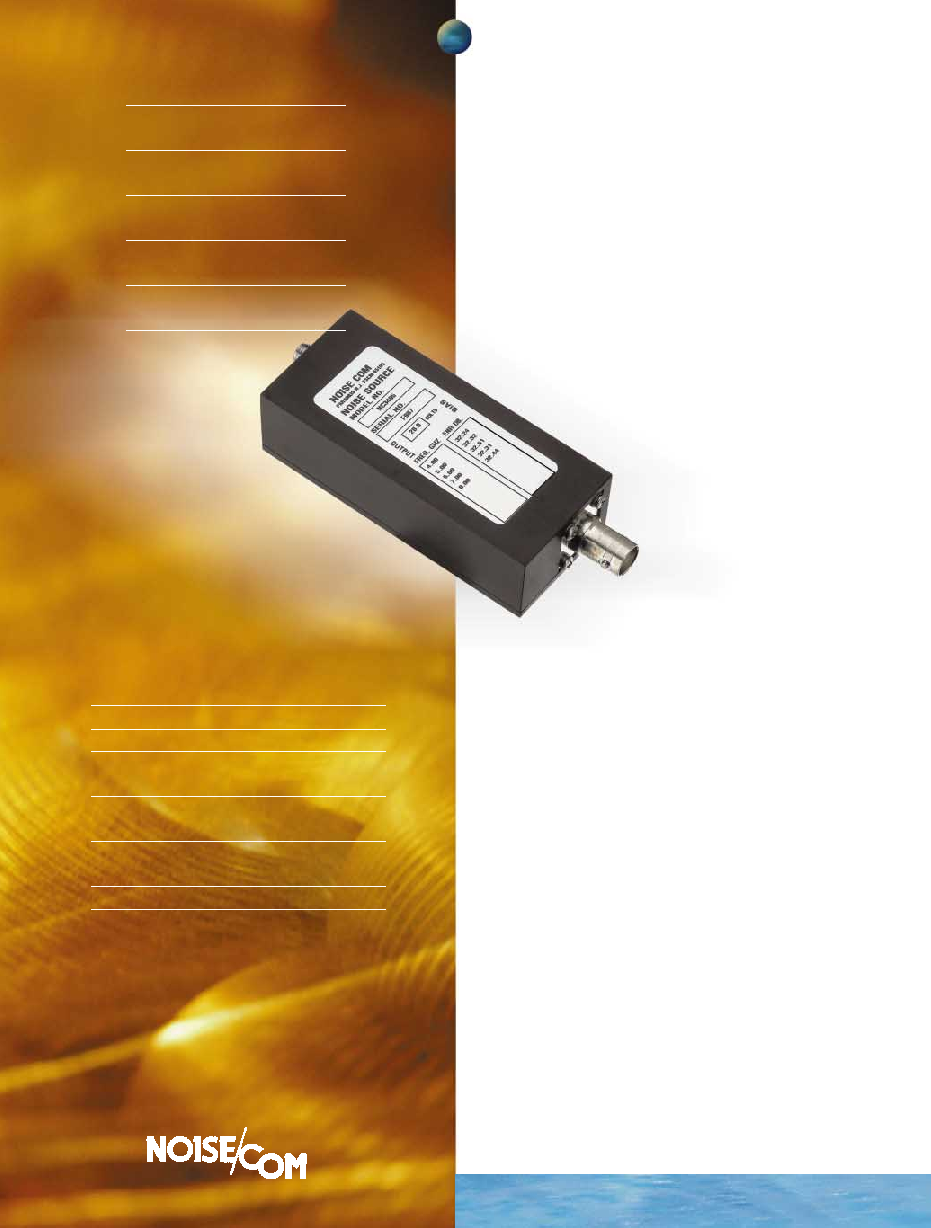 HIGH ENR
COAXIAL NOISE
SOURCES WITH
BUILT-IN
ISOLATORS
Specifications subject to change without notice.
NC3400 Series
coaxial noise sources are an
excellent choice for applications requiring high
ENR and immunity to large incident RF power,
such as ATE, radiometer, and radar systems.
The calibration accuracy and flatness
NC3400 Series
sources are enhanced by
their low VSWR. The
built-in isolator provides
The isolator also protects the
noise diode from incident RF power
(consult factory for higher-power units).
An SMA female connector is standard for
the RF output and a BNC female connector is
standard for the bias input. Other connectors
are available as options.
High NF device measurements
Automated test equipment (ATE)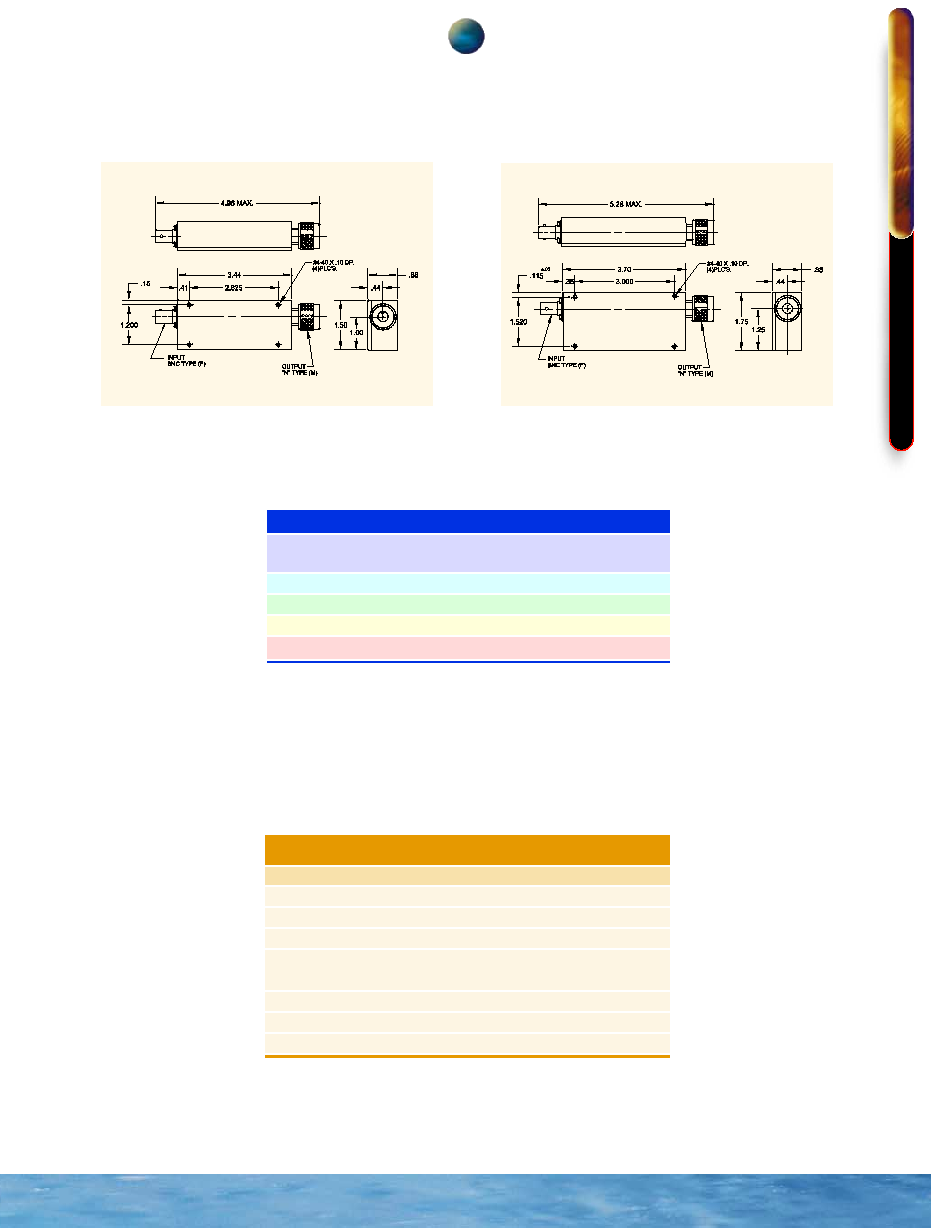 To order call 201-261-8797
MODEL
FREQUENCY
ENR
FLATNESS FULL
MAX. VSWR
I (max)
(GHz)
(dB)
BAND (dB)*
(on/off)**
(mA)
* Flatness for units optimized for bandwidths less than 10 percent of the
center frequency is less than ± 0.25 dB. Improved VSWR may also be obtained
for units with reduced bandwidth.
** VSWR for models with N connector is 1.35:1 up to 12 GHz. N connectors
are not recommended for frequencies above 12 GHz.
Option Number
Description
SMA male output connector
+28 VDC with regulation. Stabilized output
TTL control "high" is on (add suffix T)
Solder lug for bias connection
NC3405, -06, -07 Dimensions (inches)
Shown with NC34opt01
NC3404 Series Dimensions (inches)
Shown with NC34opt01