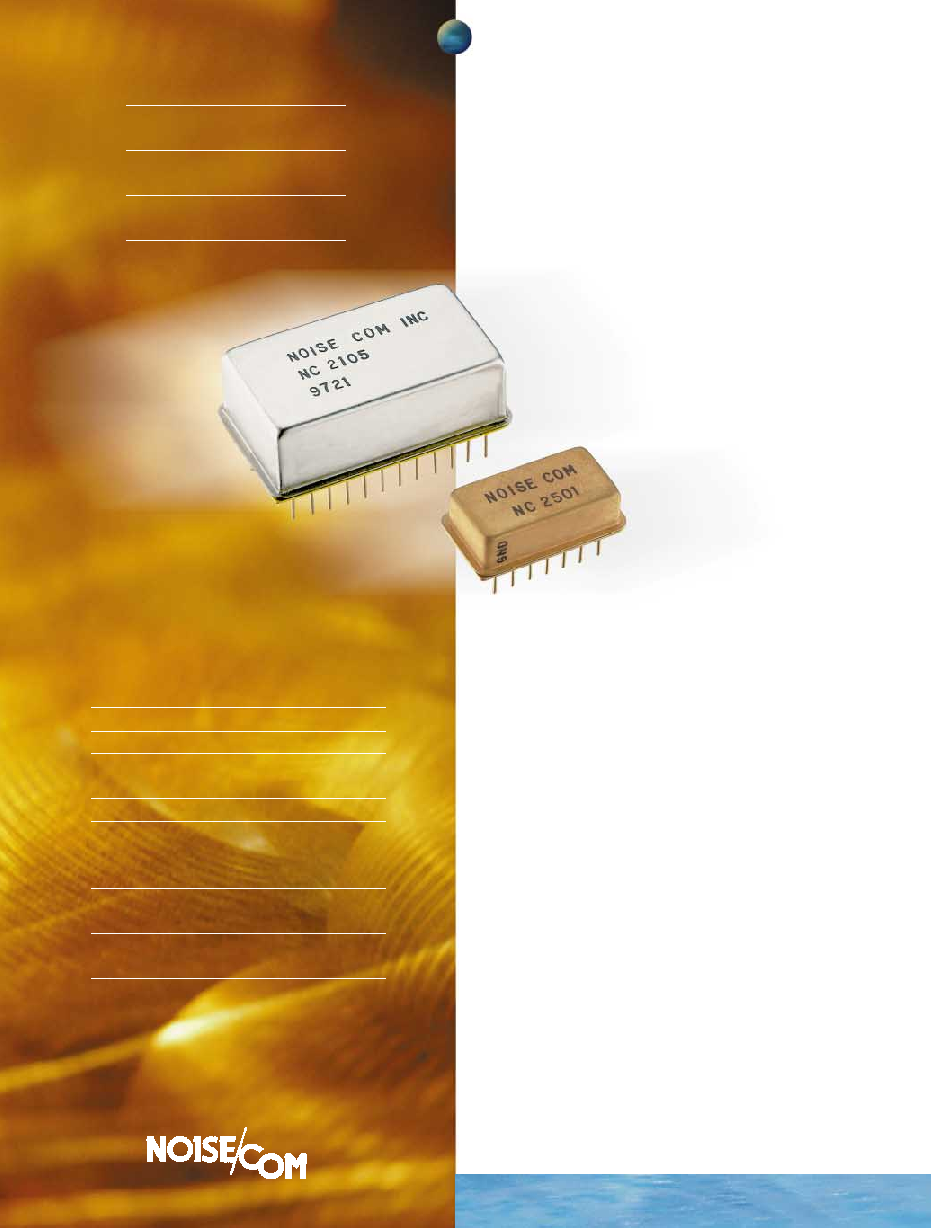 DUAL-IN-LINE
AMPLIFIED NOISE
MODULES
Specifications subject to change without notice.
NC2000 Series
modules are an excellent choice
when a high-level noise output
NC2000 Series
Modified specifications are
also available in 14-pin dual-in-line
packages. Consult Noise Com for availability.
Dither circuitry for A/D converters
Gain-bandwidth product testing
Built-in test equipment (BITE)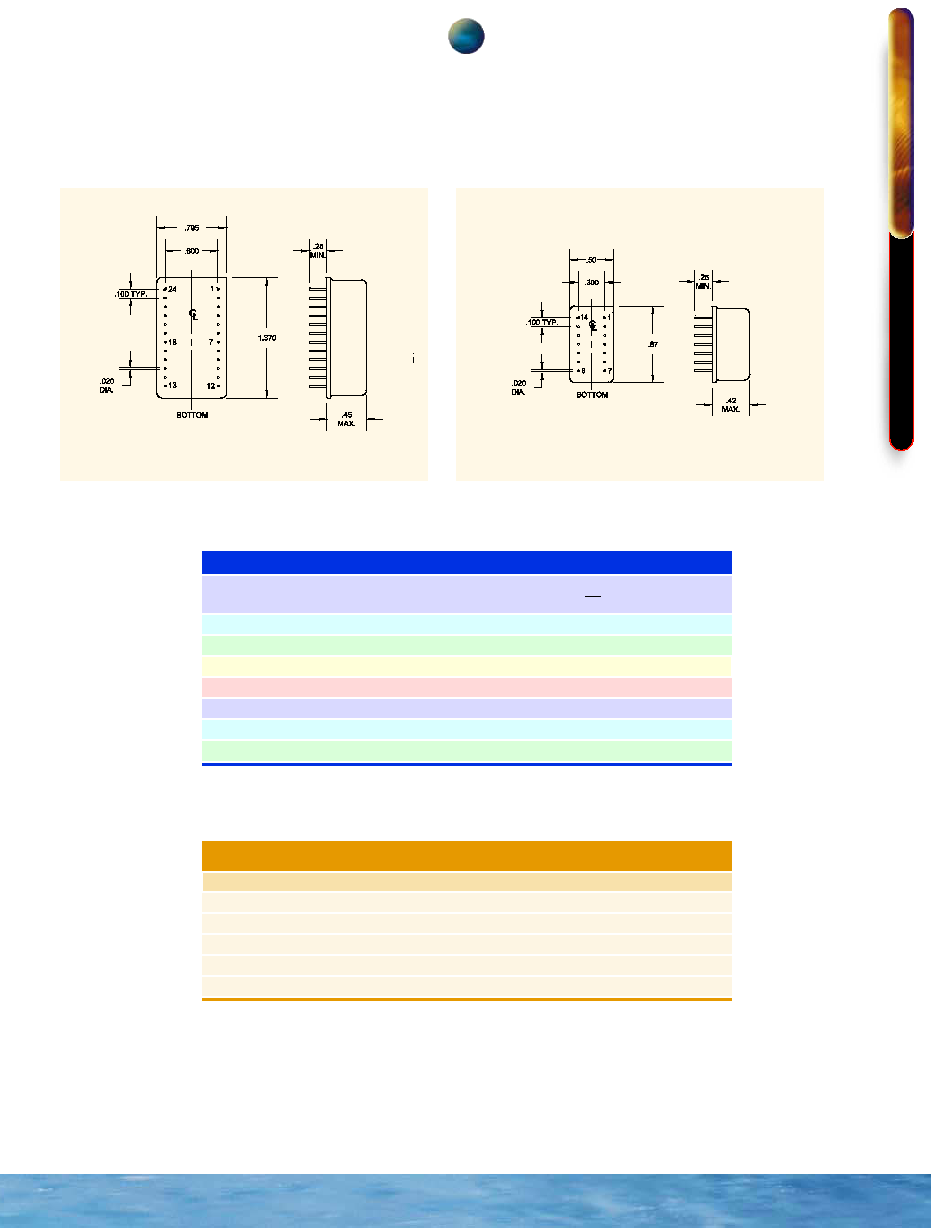 To order call 201-261-8797
Option Number
Description
Military version in compliance with MIL-E-5400T Class 2 (add suffix M).
TTL control "High" is on (add suffix T).
Inverted TTL control "Low" is on (add suffix IT).
14-pin instead of 24-pin package (NC2201 -- NC2601 models only)
+12 VDC operating voltage (instead of +15 VDC)
MODEL
FREQUENCY
OUTPUT CHARACTERISTICS
LOAD
I (max)
RANGE
OUTPUT LEVEL FLATNESS (dB) dBm/Hz µV/
Hz IMPEDANCE(
) (mA)
*Crest factor is 2:1 for these models
NC2000 Series 24-pin Package Dimensions (inches)
NC2000 Series 14-pin Package Dimensions (inches)