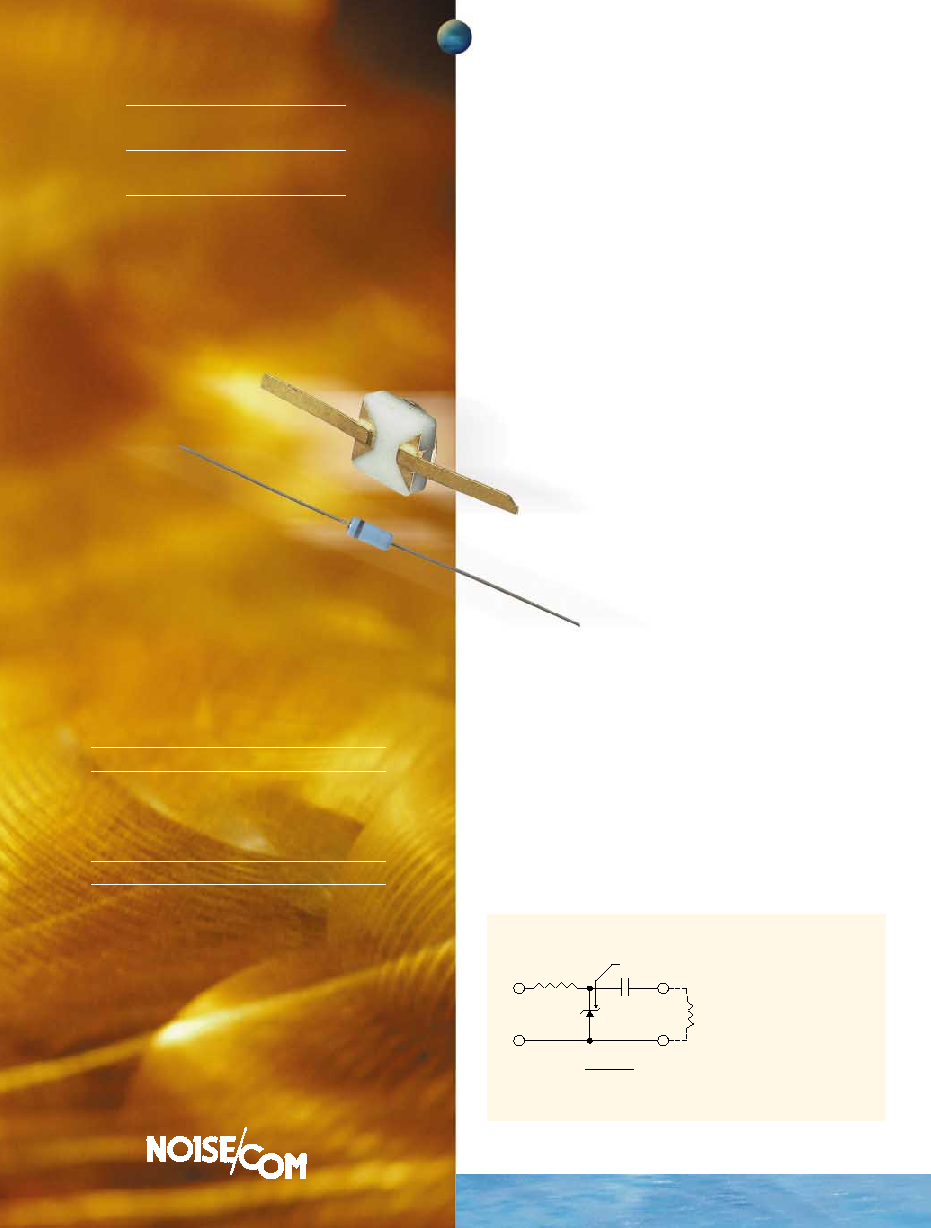 NOISE
DIODES
Specifications subject to change without notice.
Noise Com's noise diodes are the fundamental
building blocks of all noise systems. They are
hand-picked for performance characteristics that
make them ideally suited to broadband noise
generation with flat response.
All Noise Com noise diodes deliver symmetrical
white Gaussian noise and flat output power
versus frequency. The diodes are burned-in
for 168 hours, meet MIL-STD202, and are
hermetically sealed. Noise Com noise diodes
are available in a wide variety of package styles,
and in special configurations on request.
NC100
NC200 Series
designed for audio and RF applications. The
NC300
NC400 Series
for microwave applications in which
a 50-ohm impedance is required.
Typical small signal impedance of the
NC300
NC400 Series
is 10-20 ohms when a diode
is turned on. Typically the output
level is higher at low frequencies
with low currents. Driving the
diodes with more current results in more output
at higher frequencies.
Built-in test equipment (BITE)
Dither circuitry for A/D converters
f
c
= low frequency cut-off
TYPICAL BIAS CIRCUIT
For NC100 Series
R = 150K
For NC200 Series
R = 15K
For NC300/400 Series
R = Adjust for performance
R
L
= Load resistor
For recommended value,
see charts on page 31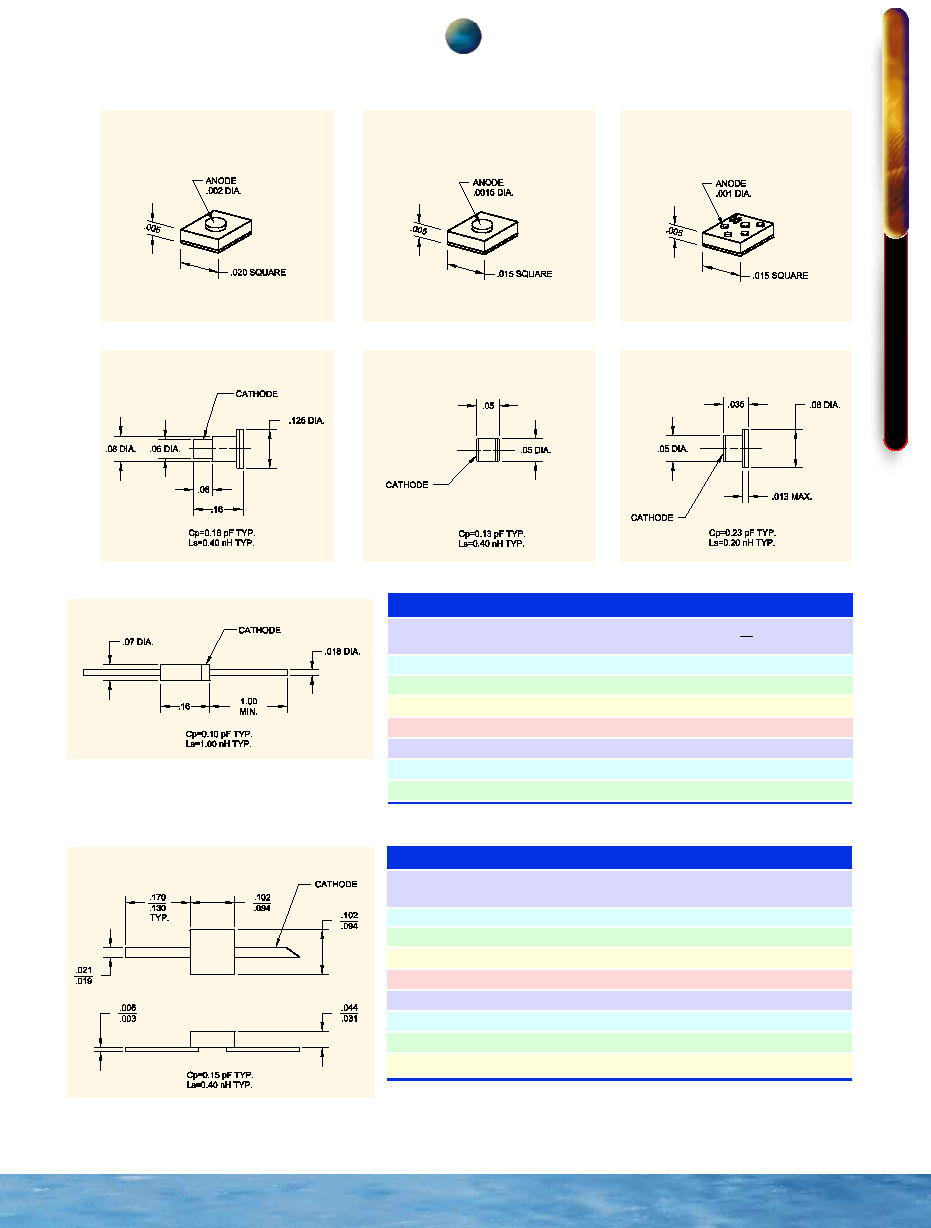 MODEL FREQUENCY
OPERATING
CONDITIONS
OUTPUT
PACKAGE
RANGE Vb
(V)
Iop(mA) R
L
(
)
ENR (dB)
1. For chip configuration, add suffix "C".
2. For beam lead configuration, add suffix "BL".
3. For C50H configuration, add suffix "H".
To order call 201-261-8797
MODEL
FREQUENCY
OPERATING CONDITIONS
MINIMUM OUTPUT
PACKAGE
RANGE Vb
(V)
Iop
R
L
(
)
(µV/
Hz)
BL Package (inches)
DO-35 Package (inches)
CH1 Chip (inches)
CH2 Chip (inches)
CH3 Chip (inches)
C10 (inches)
C50 (inches)
C50H (inches)