Document Outline
COVER
Features
Ordering Information
Pin Configuration
Block Diagram
Electrical Specifications
Package Drawing
The information in this document is subject to change without notice. Before using this document, please
confirm that this is the latest version.
Not all products and/or types are available in every country. Please check with an NEC Electronics
sales representative for availability and additional information.
MOS INTEGRATED CIRCUIT
µ
µ
µ
µ
PD434008AL
4M-BIT CMOS FAST SRAM
512K-WORD BY 8-BIT
DATA SHEET
Document No. M12227EJ7V0DS00 (7th edition)
Date Published December 2002 NS CP(K)
Printed in Japan
1996
Description
µPD434008AL is a high speed, low power, 4,194,304 bits (524,288 words by 8 bits) CMOS static RAM.
Operating supply voltage is 3.3 V
µPD434008AL is packaged in 36-pin plastic SOJ.
Features
· 524,288 words by 8 bits organization
· Fast access time : 15, 17, 20 ns (MAX.)
· Output Enable input for easy application
· Single +3.3 V power supply
Ordering Information
2
µ
µ
µ
µPD434008AL
Pin Configuration
/xxx indicates active low signal.
36-pin plastic SOJ (10.16 mm (400))
Marking Side
A0 to A18 : Address Inputs
I/O1 to I/O8 : Data Inputs / Outputs
Remark Refer to Package Drawing for the 1-pin index mark.
3
µ
µ
µ
µPD434008AL
Block Diagram
Sense amplifier /
Switching circuit
Truth Table
Remark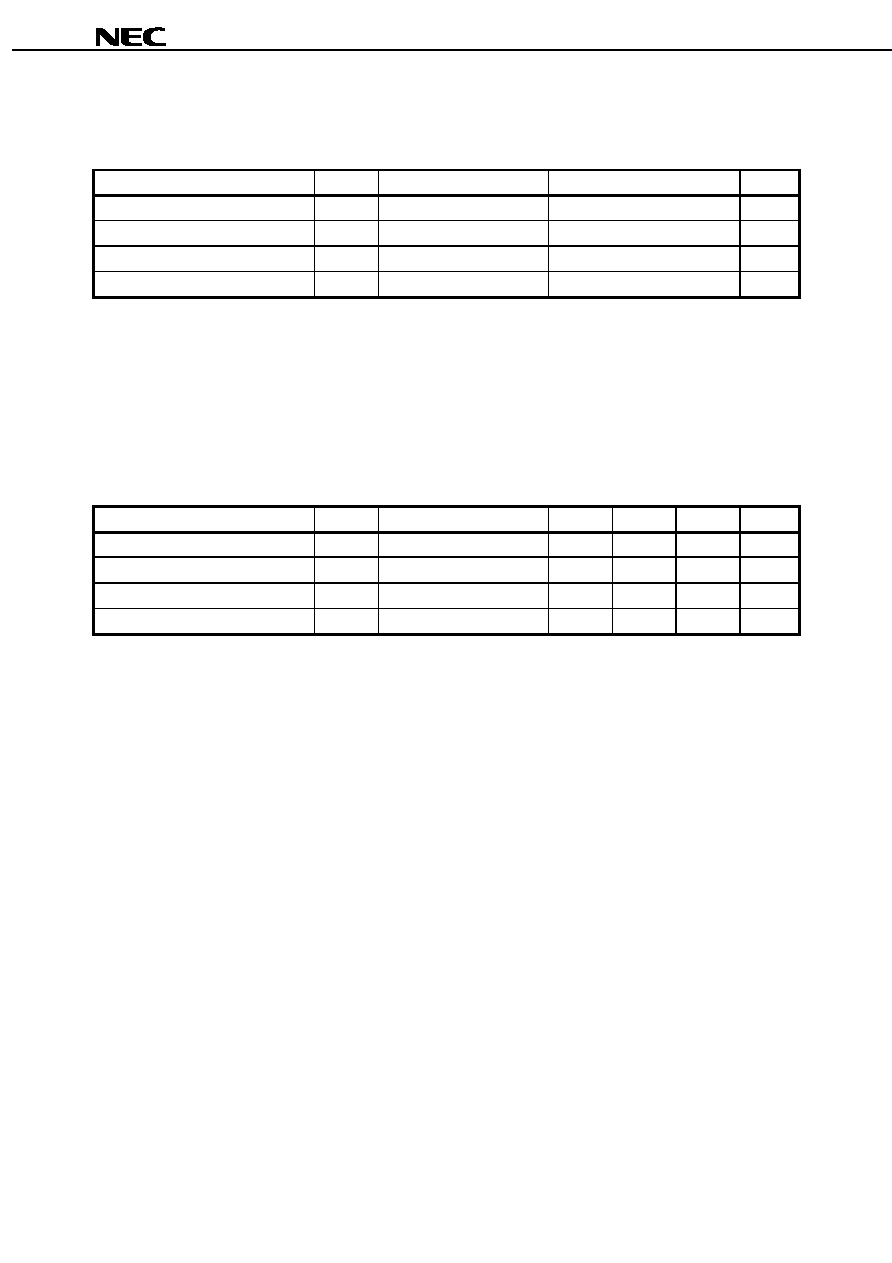 4
µ
µ
µ
µPD434008AL
Electrical Specifications
Absolute Maximum Ratings
Note
Note
Operating ambient temperature
Note ­2.0 V (MIN.) (pulse width : 2 ns)
Caution Exposing the device to stress above those listed in Absolute Maximum Rating could cause
permanent damage. The device is not meant to be operated under conditions outside the limits
described in the operational section of this specification. Exposure to Absolute Maximum Rating
conditions for extended periods may affect device reliability.
Recommended Operating Conditions
Note
Operating ambient temperature
Note ­2.0 V (MIN.) (pulse width : 2 ns)
5
µ
µ
µ
µPD434008AL
DC Characteristics (Recommended Operating Conditions Unless Otherwise Noted)
High level output voltage
Remark V
Capacitance (T
A
=
25
°
°
°
°C, f = 1 MHz)
Input / Output capacitance
Remarks 1. V
2. These parameters are periodically sampled and not 100% tested.