DATA SHEET
Silicon Transistor
2SC5338
NPN EPITAXIAL SILICON TRANSISTOR
HIGH FREQUENCY LOW DISTORTION AMPLIFIER
Document No. P10940EJ1V0DS00 (1st edition)
Date Published April 1996 P
Printed in Japan
PRELIMINARY DATA SHEET
DESCRIPTION
The 2SC5338 is designed for a low distortion and low noise RF amplifier with an operation on the low supply
= 5 V). This low distortion characteristics is suitable for the CATV, tele-communication, and such.
FEATURES
PACKAGE DIMENSIONS
= 5 V, Ic = 50 mA, f = 1 GHz
Low distortion and low voltage
New power mini-mold package version of a 4-pin type
gain-improved on the 2SC4703
ABSOLUTE MAXIMUM RATINGS (T
A
= 25 °C)
Collector to Base Voltage
Collector to Emitter Voltage
Note1
Note 1. 0.7 mm
double sided ceramic substrate (Copper plaiting)
PIN CONNECTIONS
E: Emitter
C: Collector
B: Base
2
2SC5338
ELECTRICAL CHARACTERISTICS (T
A
= 25
°
°
°
°
C)
Note2
Note3
Notes 2. Pulse measurement: PW
3. Mesured by a 3-terminal bridge. Emitter and Case should be connected to the guard terminal.
h
FE
Classification
3rd Order
Intermoduration
Distortion
2nd Order
Intermoduration
Distortion
3
2SC5338
TYPICAL CHARACTERISTICS (T
A
= 25
°
°
°
°
C)
- Collector to Emitter Voltage - V
- Bese to Emitter Voltage - V
- Feed-back Capacitance - pF
- Collector to Base Voltage - V
- 2nd Order Intermoduration Distortion - dB
- 3rd Order Intermoduration Distortion - dB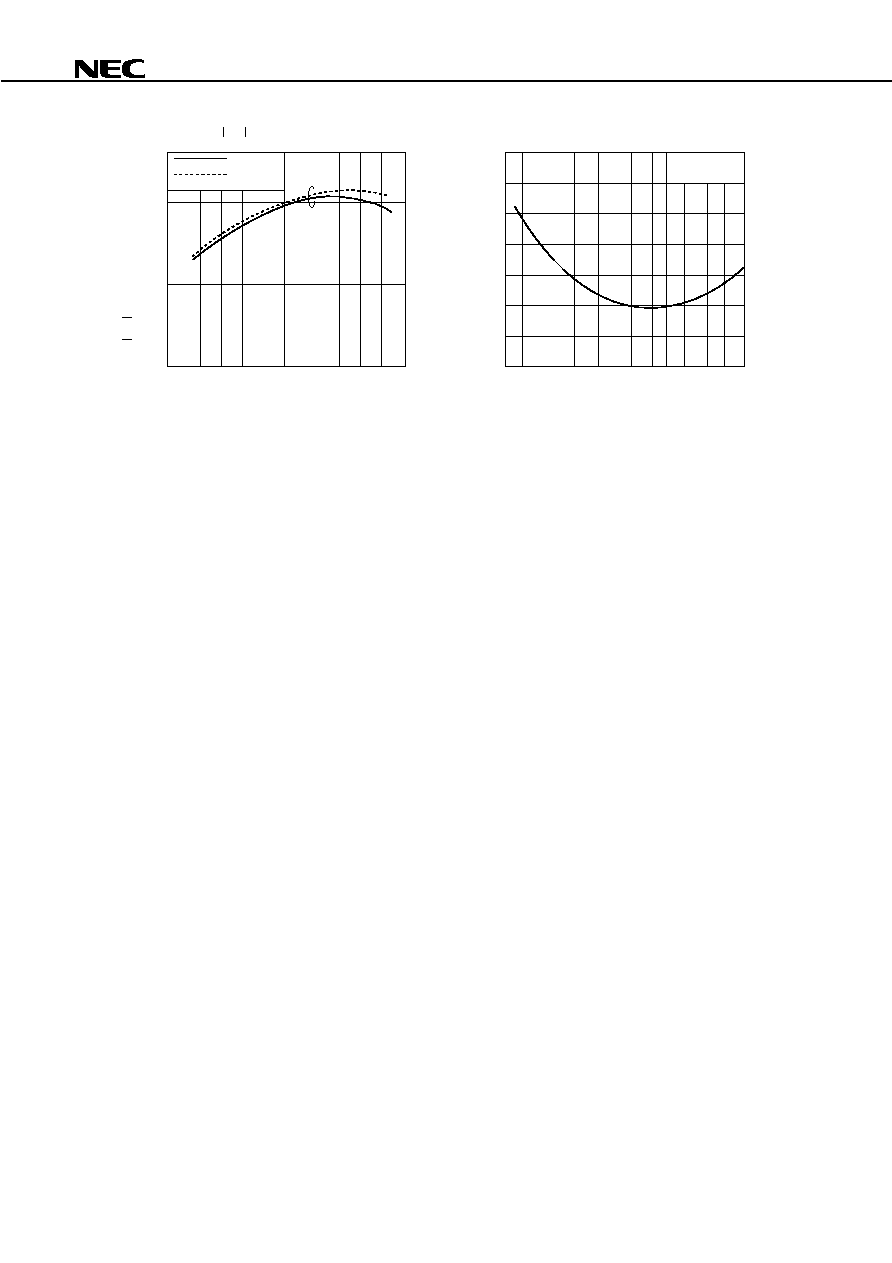 4
2SC5338
- Insertion Power Gain - dB
5
2SC5338
S-PARAMETER