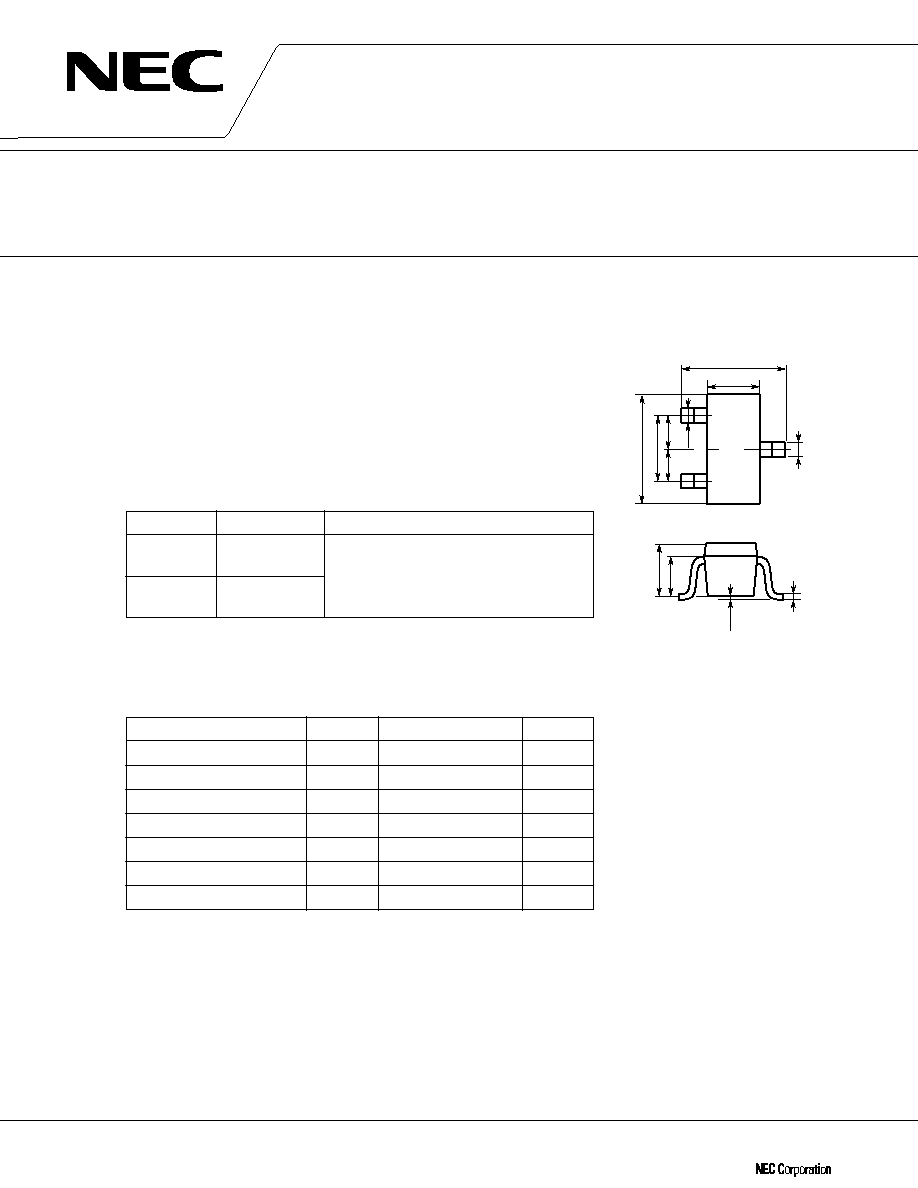 DATA SHEET
SILICON TRANSISTOR
FEATURES
PACKAGE DRAWINGS
Low Voltage Operation, Low Phase Distortion
(Unit: mm)
Large Absolute Maximum Collector Current
Supercompact Mini Mold Package
ORDERING INFORMATION
Pin 3 (Collector) face to perforation side of
Remark
If you require an evaluation sample, please contact an NEC
Sales Representative. (Unit sample quantity is 50 pcs.)
ABSOLUTE MAXIMUM RATINGS (T
A
= 25
C)
Collector to Base Voltage
Collector to Emitter Voltage
2SC5195
MICROWAVE LOW NOISE AMPLIFIER
NPN SILICON EPITAXIAL TRANSISTOR
This device uses radio frequency technology. Take due precautions to protect it from excessive input levels such as static electricity.
PIN CONNECTIONS
1. Emitter
2. Base
3. Collector
Document No. P10398EJ2V0DS00 (2nd edition)
Date Published August 1995 P
2SC5195
2
ELECTRICAL CHARACTERISTICS (T
A
= 25
C)
Note 1
Gain Bandwidth Product (2)
Gain Bandwidth Product (1)
Note 2
Notes 1. Pulse Measurement: PW
2. Measured with 3-pin bridge, emitter and case should be connected to guard pin of bridge.
h
FE
Classification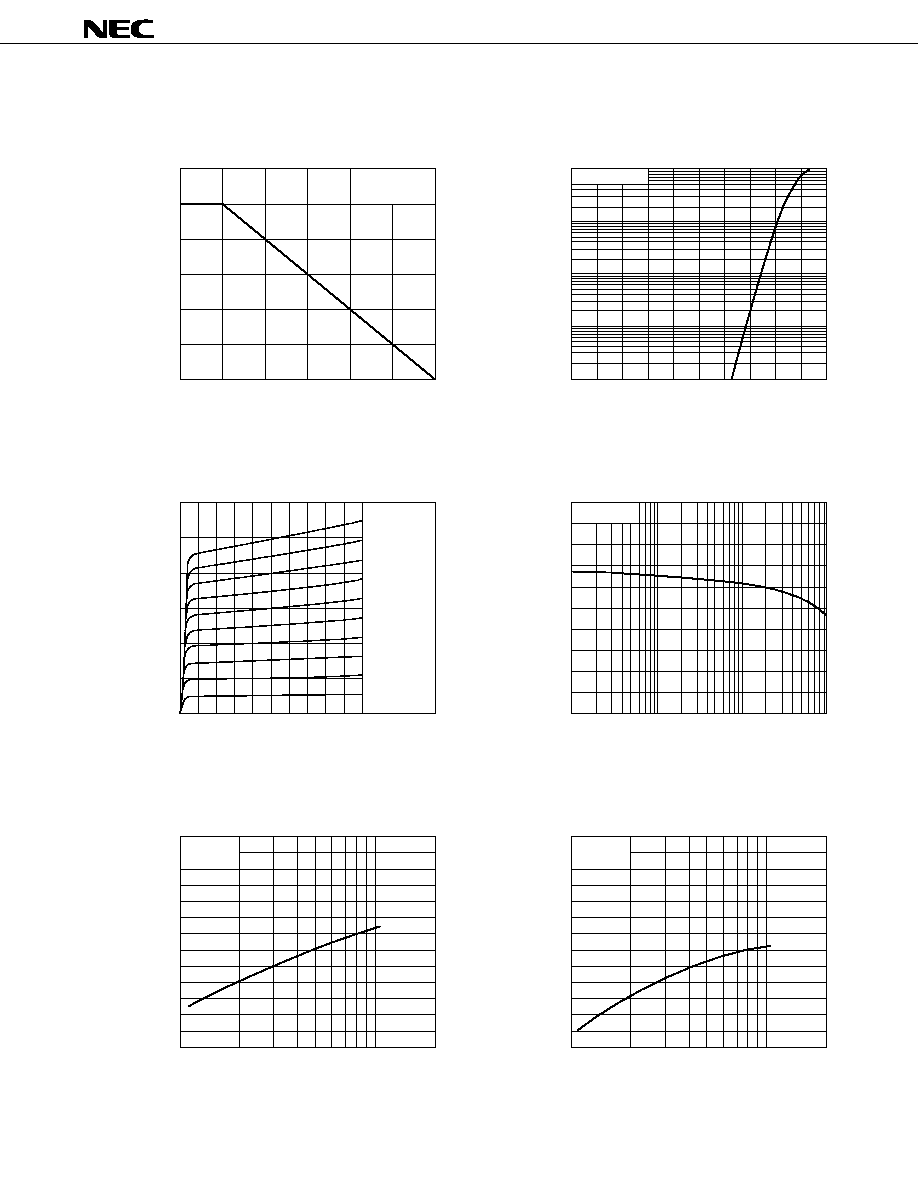 2SC5195
3
TOTAL POWER DISSIPATION
vs. AMBIENT TEMPERATURE
Total Power Dissipation P
Base to Emitter Voltage V
COLLECTOR CURRENT vs.
BASE TO EMITTER VOLTAGE
DC CURENT GAIN vs.
COLLECTOR CURRENT
Collector to Emitter Voltage V
COLLECTOR CURRENT vs.
COLLECTOR TO EMITTER VOLTAGE
GAIN BANDWIDTH PRODUCT
vs. COLLECTOR CURRENT
INSERTION GAIN vs.
COLLECTOR CURRENT
TYPICAL CHARACTERISTICS (T
A
= 25
C)
2SC5195
4
NOISE FIGURE vs.
COLLECTOR CURRENT
Collector to Base Voltage V
FEED-BACK CAPACITANCE vs.
COLLECTOR TO BASE VOLTAGE
MAXIMUM AVAILABLE GAIN / INSERTION
POWER GAIN vs. FREQUENCY
Maximum Available Power Gain MAG (dB)
NOISE FIGURE vs. FREQUENCY
2SC5195
5
S-PARAMETERS