DATA SHEET
SILICON TRANSISTOR
2SC5182
NPS EPITAXIAL SILICON TRANSISTOR IN MINI-MOLD PACKAGE
FOR LOW-NOISE MICROWAVE AMPLIFICATION
FEATURES
ORDERING INFORMATION
Embossed tape, 8 mm wide,
Embossed tape, 8 mm wide,
Pins No. 1 (Emitter) and No. 2 (Base)
* Contact your NEC sales representative to order samples for evaluation
(available in batches of 50).
ABSOLUTE MAXIMUM RATINGS (T
A
= 25 °C)
Collector to Base Voltage
Collector to Emitter Voltage
Caution; This transistor uses high-frequency technology. Be careful not to allow excessive current to flow through the transistor, including static electricity.
Document No. P12106EJ2V0DS00 (2nd edition)
(Previous No. TC-2479)
Date Published November 1996 N
Printed in Japan
PACKAGE DIMENSIONS
T86
PIN CONNECTIONS
1. Emitter
2. Base
3. Collector
2
2SC5182
ELECTRICAL CHARACTERISTICS (T
A
= 25 °C)
*1
Gain Bandwidth Product (1)
Gain Bandwidth Product (2)
*2
*1
Measured with pulses: Pulse width
*2
Measured with a three-terminal bridge. The emitter and case terminal are connected to the guard terminal
h
FE
Class
3
2SC5182
CHARACTERISTICS CURVES (T
A
= 25 °C)
TOTAL POWER DISSIPATION
vs. AMBIENT TEMPERATURE
- Ambient Temperature - °C
- Total Power Dissipation - mW
COLLECTOR CURRENT vs.
BASE TO EMITTER VOLTAGE
- Base to Emitter Voltage - V
COLLECTOR CURRENT vs.
COLLECTOR TO EMITTER VOLTAGE
- Collector to Emitter Voltage - V
Passive Air
Cooling
GAIN BANDWIDTH PRODUCT
vs. COLLECTOR CURRENT
- Gain Bandwidth Product - GHz
INSERTION POWER GAIN vs.
COLLECTOR CURRENT
- Insertion Power Grain - dB
DC CURRENT GAIN vs.
COLLECTOR CURRENT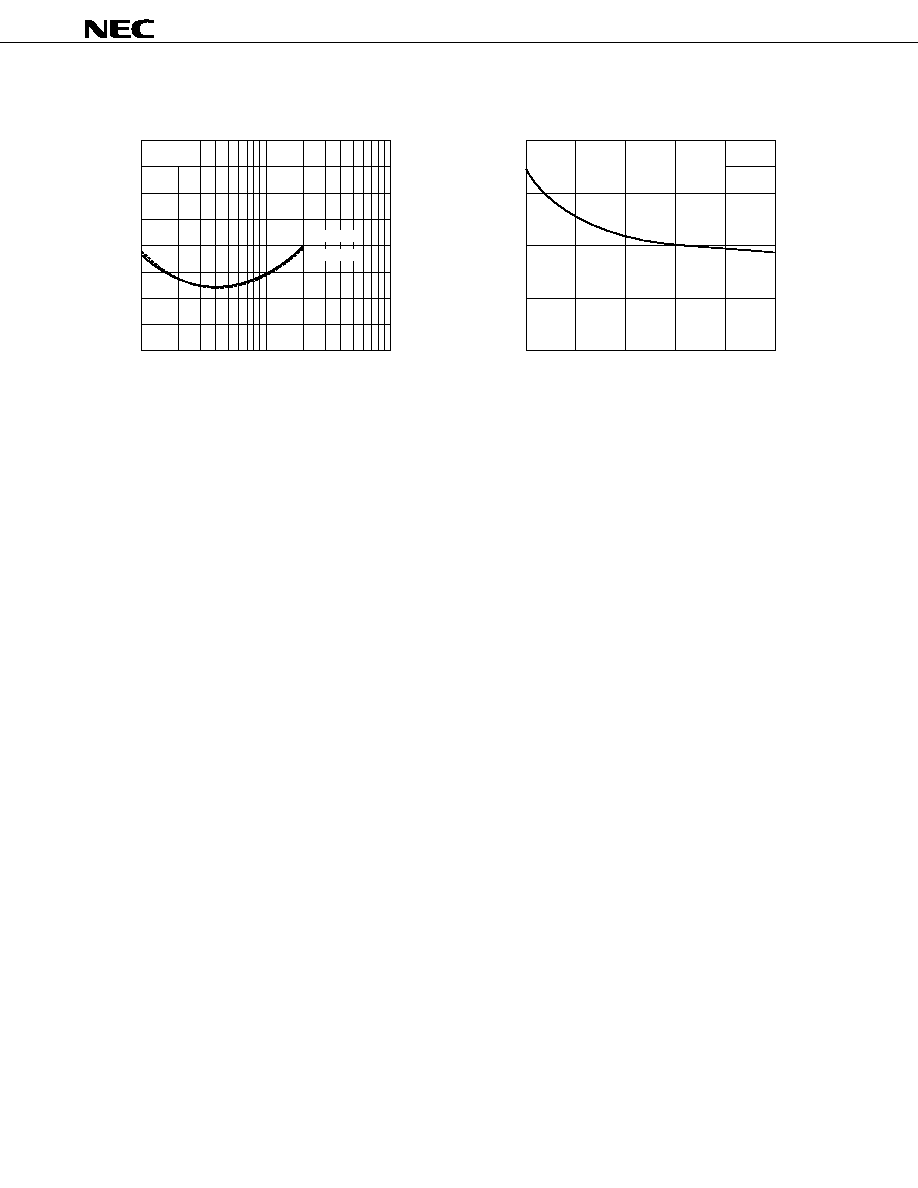 4
2SC5182
NOISE FIGURE vs.
COLLECTOR CURRENT
FEEDBACK CAPACITANCE vs.
COLLECTOR TO BASE VOLTAGE
- Collector to Base Voltage - V
Cre - Feedback Capacitance - pF

5
2SC5182
S-PARAMETERS