Document No. D14856EJ2V0DS00 (2nd edition)
Date Published April 2002 N CP(K)
Printed in Japan
SILICON POWER TRANSISTOR
2SA1129
PNP SILICON EPITAXIAL TRANSISTOR
FOR LOW-FREQUENCY POWER AMPLIFIERS AND MID-SPEED SWITCHING
DATA SHEET
The information in this document is subject to change without notice. Before using this document, please
confirm that this is the latest version.
Not all devices/types available in every country. Please check with local NEC representative for
availability and additional information.
The 2SA1129 is a mold power transistor developed for mid-speed
switching, and is ideal for use as a ramp driver.
FEATURES
· Large current capacity with small package: I
· Low collector saturation voltage:
· Complementary transistor: 2SC2654
ABSOLUTE MAXIMUM RATINGS (T
A
= 25
°
°
°
°C)
Collector to base voltage
Collector to emitter voltage
Collector current (pulse)
ORDERING INFORMATION
2
2SA1129
ELECTRICAL CHARACTERISTICS (T
A
= 25
°
°
°
°C)
Note
Note
Collector saturation voltage
Note
Collector saturation voltage
Note
Note
Note
Note Pulse test PW
h
FE
CLASSIFICATION
SWITCHING TIME (t
on
, t
stg
, t
f
) TEST CIRCUIT
Base current
waveform
Collector current
waveform
3
2SA1129
TYPICAL CHARACTERISTICS (T
A
= 25
°
°
°
°C)
t
a
l
P
i
pa
t
i
on
&ROOHFWRU WR (PLWWHU 9ROWDJH 9
l
e
t
or Current
i
ent
l
Res
i
s
t
an

r
t
h
(
°
C/W)
&ROOHFWRU WR (PLWWHU 9ROWDJH 9
l
e
t
or Current
i
ng dT
JUHDVH FRDWLQJ QDWXUDO
DLU FRROLQJ
4
2SA1129
D
V
H
W
L
RQ9
R
O
W
DJH
W


9
O
H
F
W
RU6
W
L
RQ9
R
O
W
DJH

V
D
W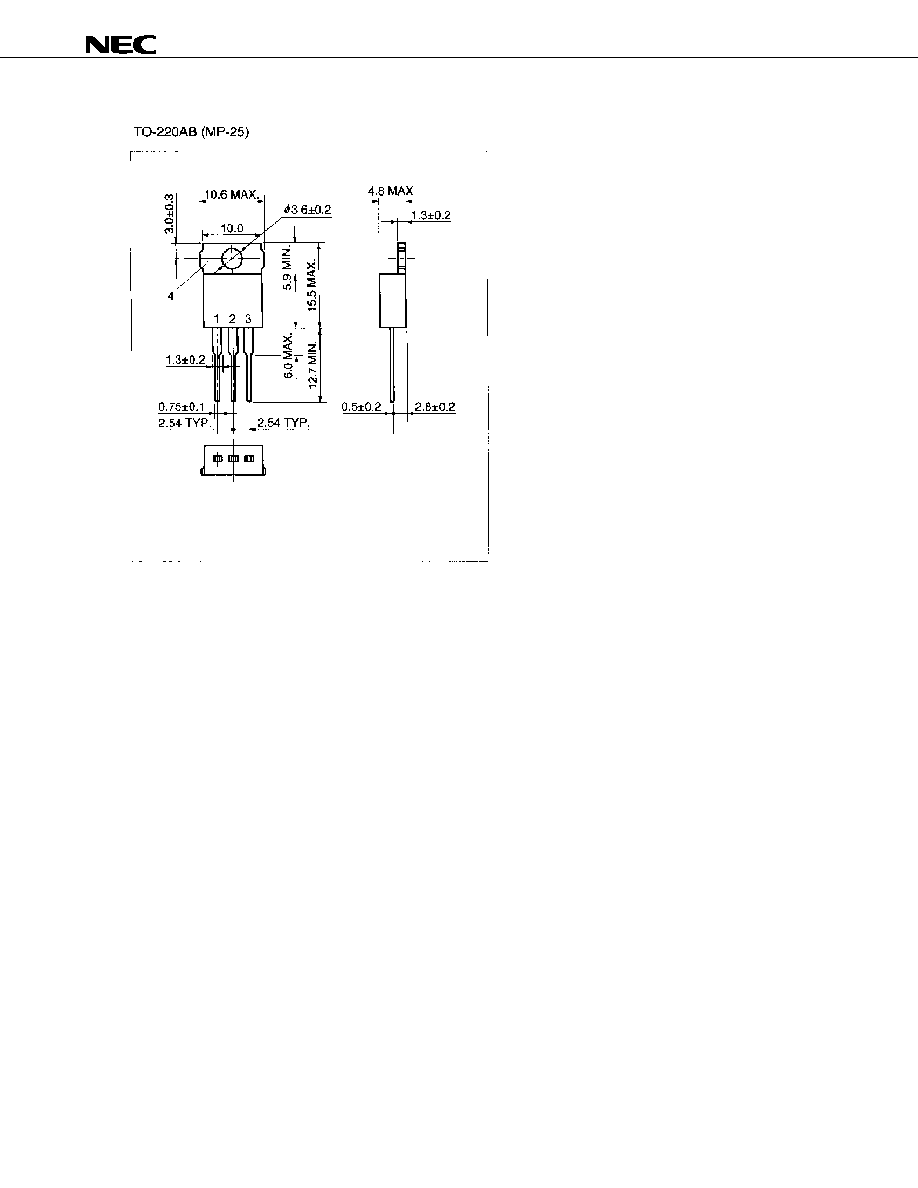 5
2SA1129
PACKAGE DRAWING (UNIT: mm)