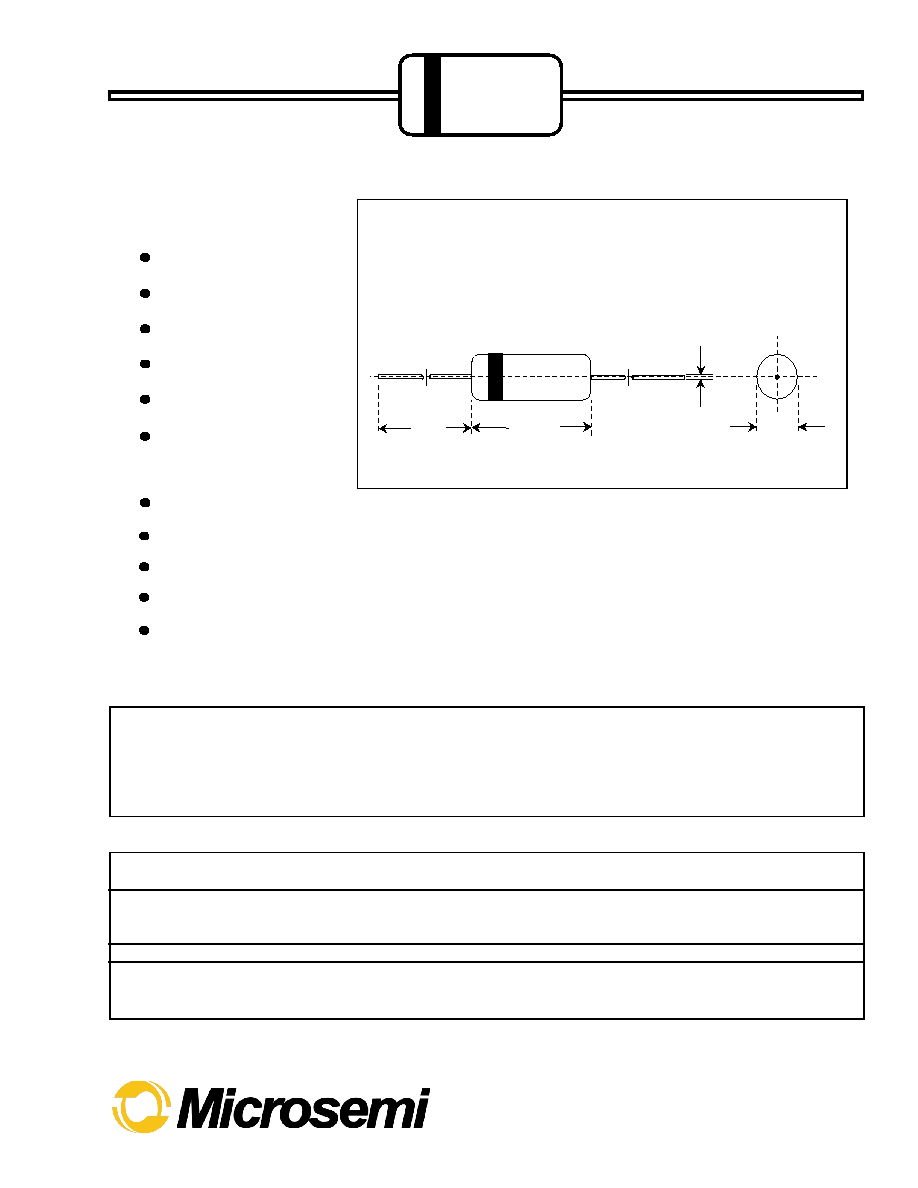 6 Lake Street - Lawrence, MA 01841
Tel: 978-681-0392 - Fax: 978-681-9135
Absolute Maximum Ratings at T
Parameter
Symbols
Min.
Max.
Units
Surge Current , t = 1 Second
Average Rectified Forward Current
Operating and Storage Temperatures
Electrical Characteristics at T
Parameter
Test Conditions
Symbols
Min.
Typ.
Max.
Units
Lower leakage current
Flat junction capacitance
High mechanical strength
At least 1 million hours MTBF
BKC's Sigma-BondTM plating for
problem free solderability
Gold Bonded
1N270 Germanium Diodes
Optimized for Radio Frequency Response
Can be used in many AM, FM and TV-IF applications, replacing point contact devices.