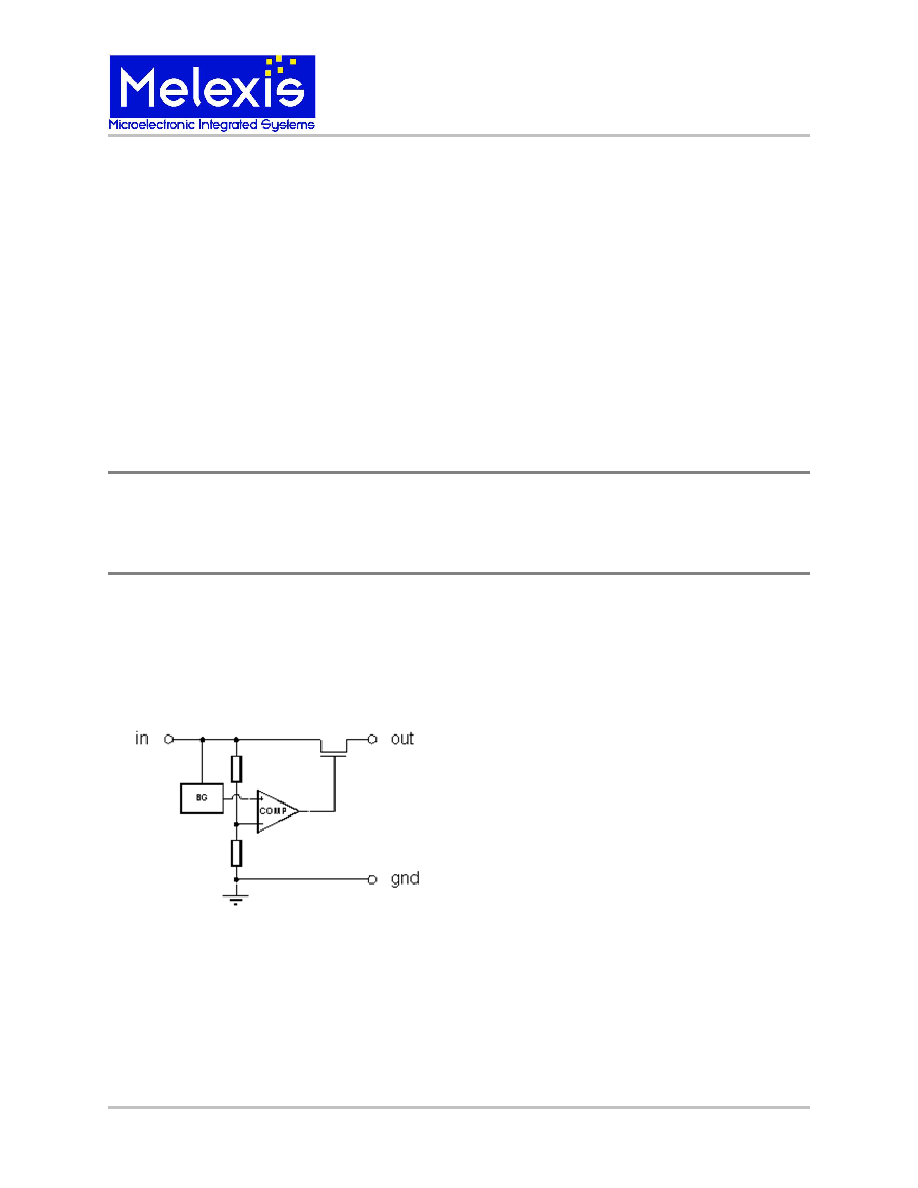 s
Low Dropout Voltage (typical 30mV)
Reverse Polarity Protection
Sensor Over voltage Protection
Sensor Reverse Polarity Protection
Part No.
Temperature Suffix
Package
This integrated circuit serves as a protection
circuit where sensitive 5V IC's are supplied by
long wires that can be short-circuited to the wiring
harness of a car. The device is connected
between the 5V input, the 5V output and the
system ground.
When the 5V input is below 5.5 Volts, the switch
between 5V input and 5V output is closed. When
the 5V input goes above 6.7 Volt (This case
occurs when the supply wire is short-circuited to
battery plus), the output is shut off. When the 5V
input goes negative ( this is the case when the
battery is reversed), a reverse polarity diode pre-
vents the 5V output from going negative
Note:
Static sensitive device, please observe ESD
precautions.
DC Operating Parameters T
= 5V (unless otherwise specified
Parameter
Symbol
Test Conditions
Min
Typ
Max
Units
Recommended Operating Conditions
Output Signal Specifications
General Specifications
Parameter
Value
Unit
Comment
Max Operating Voltage Range
Maximum junction temperature
Figure 2
Figure 3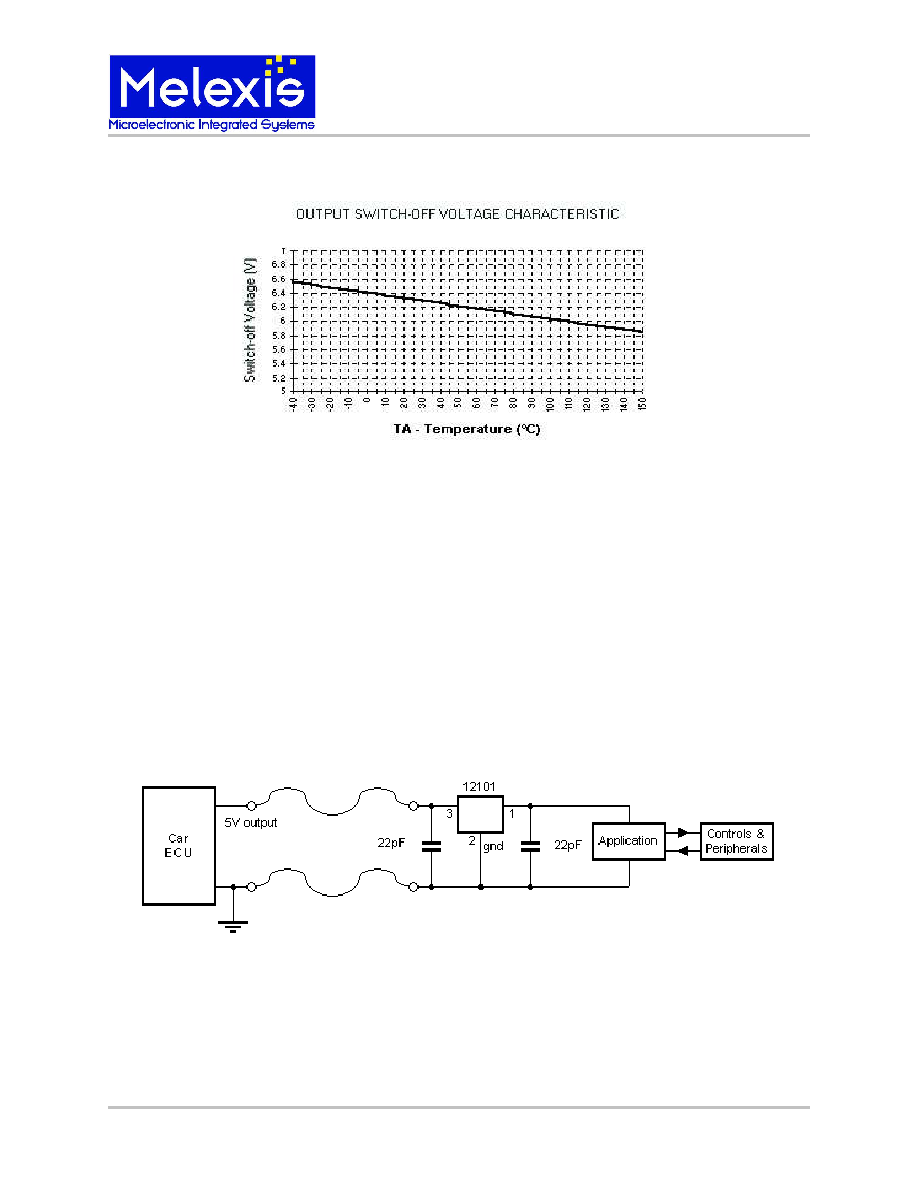 The 12101 is designed for EMC protection in automotive applications
Figure 4
Figure 5


Input 5~12V

Output 0~12V
Pin number
Description