Floor 6-4, No.18, Pu-Ting Rd., Hsinchu, Taiwan 30077, ROC.
TEL: +886-3-579-0068, FAX: +886-3-579-7534 E-mail:
Macroblock
16-bit Constant Current LED Sink Driver
16 constant-current output channels
Constant output current invariant to load voltage change
Excellent output current accuracy:
Output current adjusted through an external resistor
Constant output current range: 5-90 mA
Fast response of output current,
25MHz clock frequency
Schmitt trigger input
Current Accuracy
Conditions
MBI5026 is designed for LED displays. As an enhancement of its predecessor, MBI5016,
MBI5026 exploits PrecisionDrive
technology to enhance its output characteristics. MBI5026
contains a serial buffer and data latches which convert serial input data into parallel output
format. At MBI5026 output stage, sixteen regulated current ports are designed to provide
uniform and constant current sinks for driving LEDs within a large range of Vf variations.

MBI5026 provides users with great flexibility and device performance while using MBI5026 in
their system design for LED display applications, e.g. LED panels. Users may adjust the output
current from 5 mA to 90 mA through an external resistor, R
, which gives users flexibility in
controlling the light intensity of LEDs. MBI5026 guarantees to endure maximum 17V at the
output port. The high clock frequency, 25 MHz, also satisfies the system requirements of high
volume data transmission.
16-bit Constant Current LED Sink Driver
Block Diagram


Pin No.
Pin Name
Function
Ground terminal for control logic and current
sink
Serial-data input to the shift register
Clock input terminal for data shift on rising
edge
Data strobe input terminal
Serial data is transferred to the output latch
when LE is high. The data is latched when
LE goes low.
OUT0 ~ OUT15 Constant current output terminals
When (active) low, the output drivers are
enabled; when high, all output drivers are
turned OFF (blanked).
Serial-data output to the following SDI of
next driver IC
Input terminal used to connect an external
resistor for setting up output current for all
output channels
5V supply voltage terminal
16-bit Constant Current LED Sink Driver
Equivalent Circuits of Inputs and Outputs
LE terminal
terminal
OE
CLK, SDI terminal
SDO terminal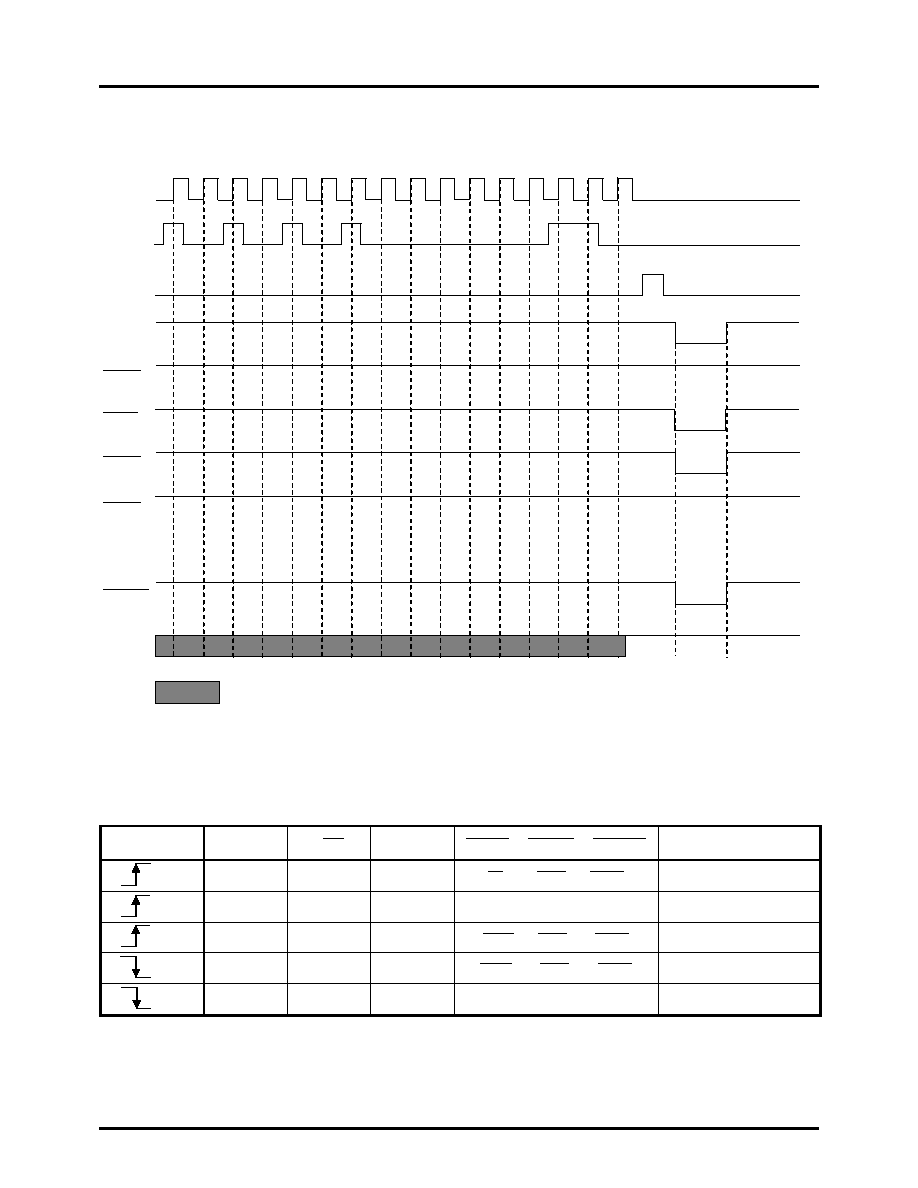 16-bit Constant Current LED Sink Driver
OFF
ON
OFF
ON
OFF
ON
16-bit Constant Current LED Sink Driver
Power Dissipation
(On PCB, Ta=25
Thermal Resistance
(On PCB, Ta=25