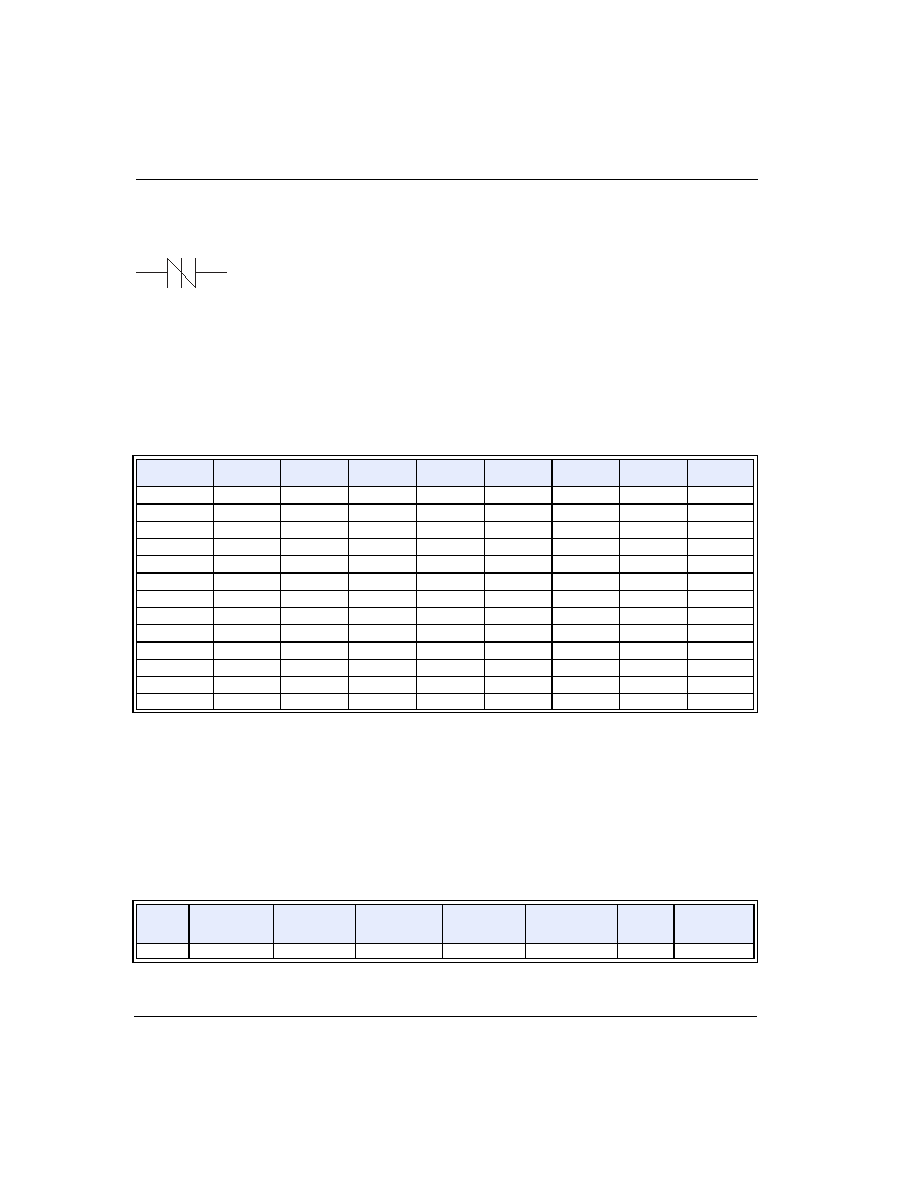 High Surge Current (D-rated) SIDACtor Device
http://www.littelfuse.com
2 - 10
© 2004 Littelfuse, Inc.
+1 972-580-7777
SIDACtor
®
Data Book and Design Guide
High Surge Current (D-rated) SIDACtor Device
DO-214AA SIDACtor solid state protection devices with a D surge rating protect
telecommunications equipment such as modems, line cards, fax machines, and other CPE.
These SIDACtor devices withstand simultaneous surges incurred in GR 1089 lightning
tests. (See "First Level Lightning Surge Test" on page 4-5.) Surge ratings are twice that of a
device with a C surge rating. This allows a discrete surface mount version of Littelfuse's
patented "Y" configuration. (US Patent 4,905,119)
SIDACtor devices are used to enable equipment to meet various regulatory requirements
including GR 1089, ITU K.20, K.21 and K.45, IEC 60950, UL 60950, and TIA-968-A
(formerly known as FCC Part 68).
* For surge ratings, see table below.
** Contact factory for release date.
*** The 2.2 A version cannot be used to meet 4.4 A requirements.
General Notes:
· All measurements are made at an ambient temperature of 25 °C. I
applies to -40 °C through +85 °C temperature range.
is a repetitive surge rating and is guaranteed for the life of the product.
· Listed SIDACtor devices are bi-directional. All electrical parameters and surge ratings apply to forward and reverse polarities.
· V
) requirements are available upon request.
· Off-state capacitance (C
) is measured at 1 MHz with a 2 V bias and is a typical value.
Electrical Parameters
Part
Number *
V
DRM
Volts
V
S
Volts
V
T
Volts
I
DRM
µAmps
I
S
mAmps
I
T
Amps ***
I
H
mAmps
C
O
pF
Surge Ratings
Series
I
PP
2x10 µs
Amps
I
PP
8x20 µs
Amps
I
PP
10x160 µs
Amps
I
PP
10x560 µs
Amps
I
PP
10x1000 µs
Amps
I
TSM
60 Hz
Amps
di/dt
Amps/µs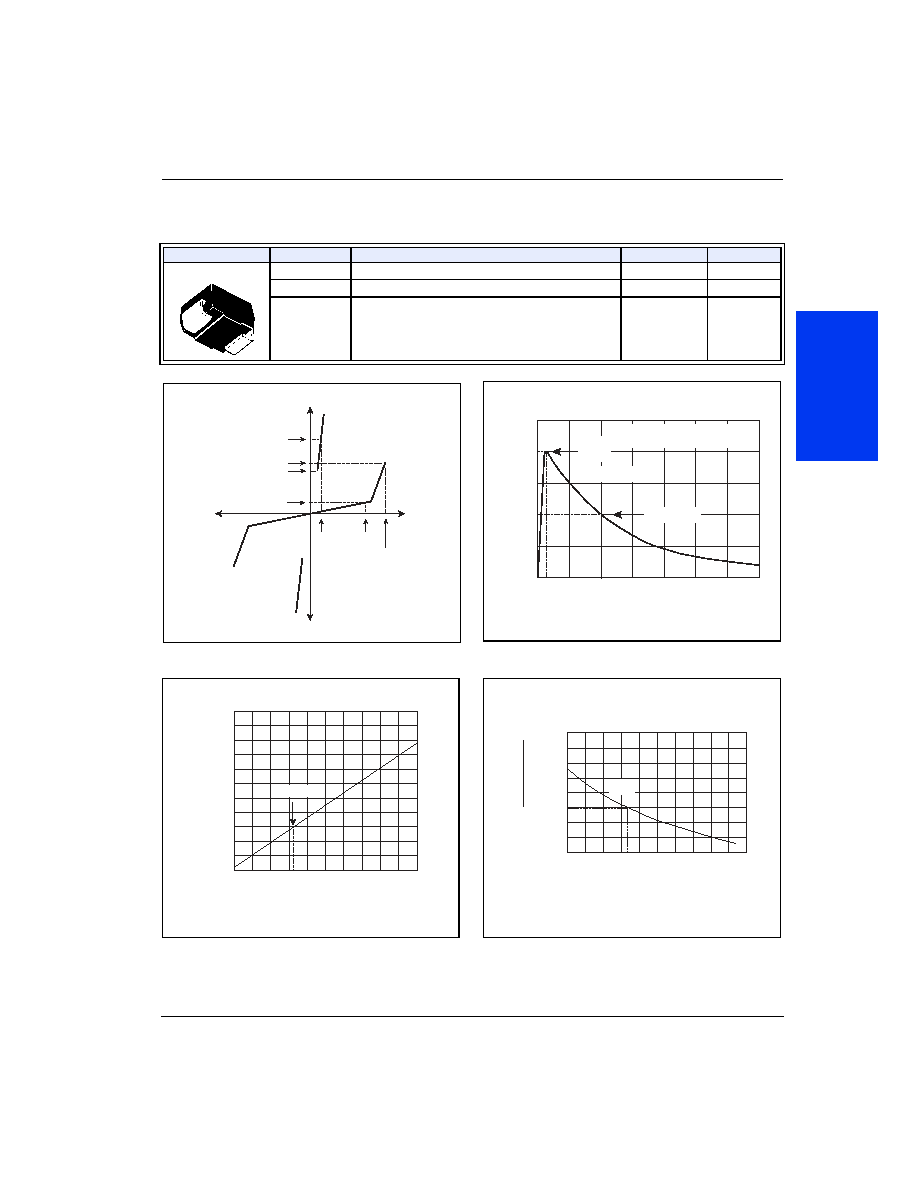 High Surge Current (D-rated) SIDACtor Device
© 2004 Littelfuse, Inc.
2 - 11
http://www.littelfuse.com
SIDACtor
®
Data Book and Design Guide
+1 972-580-7777
D
a
ta
S
h
e
e
ts
Thermal Considerations
Package
Symbol
Parameter
Value
Unit
Operating Junction Temperature Range
Storage Temperature Range
Thermal Resistance: Junction to Ambient
Peak
Value
= rise time to peak value
= decay time to half value
Change versus Junction Temperature
20 40 60 80 100 120 140 160
Normalized DC Holding Current versus Case Temperature