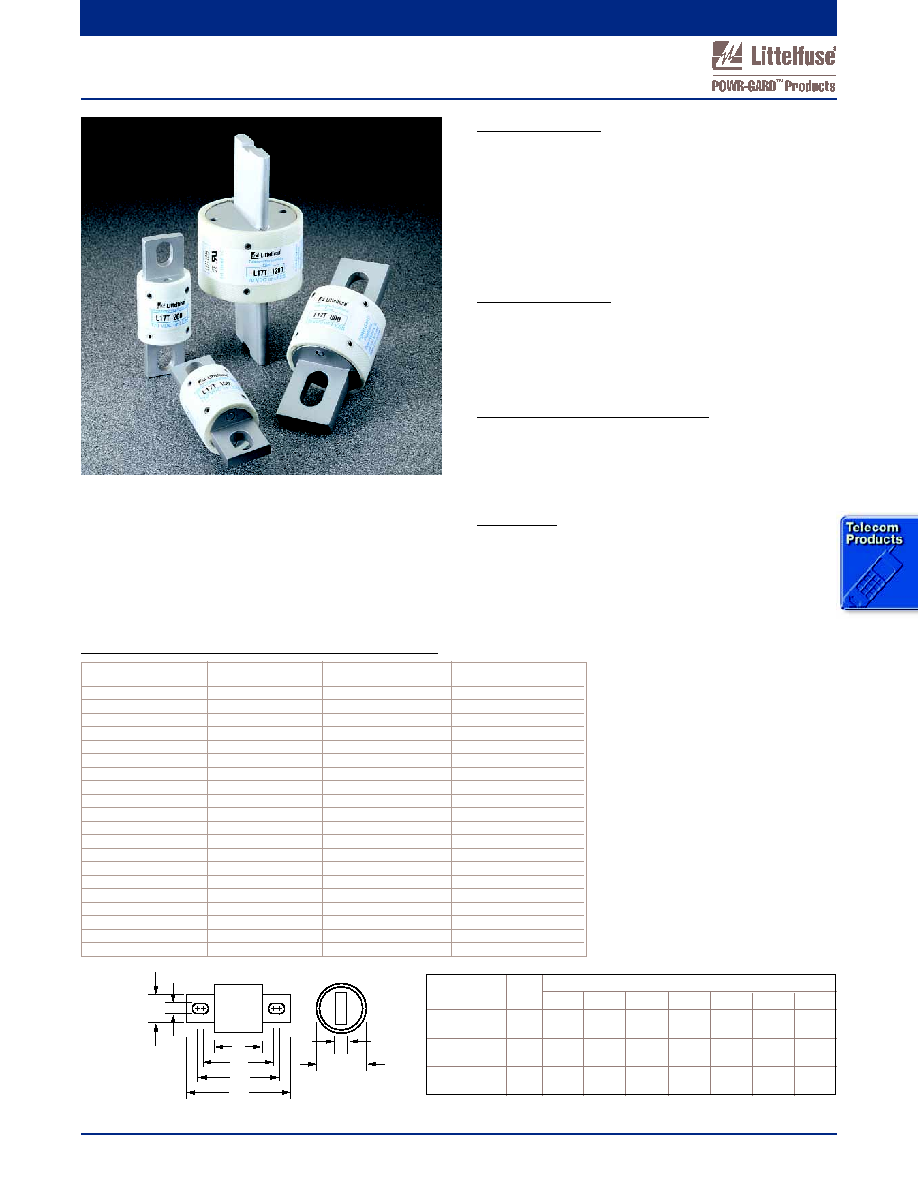 Catalog
Ampere
Competitor A
Competitor B
Number
Rating
Part Number
Part Number
L17T Series Telecommunications Power Fuse
SPECIFICATIONS
Voltage Rating: 170 VDC
Interrupting Rating: 100,000 amperes
Ampere Range: 70 ­ 1200 amperes
Approvals: UL Recognized under the Components Program
(File No: E71611)
CSA Recognized under the Component
Acceptance Program (File No: LR29862)
AMPERE RATINGS
Example part number (series & amperage): L17T 200
RECOMMENDED FUSE BLOCKS
LTFD 6001 and LTFD1200 series
Refer to the LTFD series in this catalog section for
additional information.
FEATURES
Extremely current limiting
Low operating temperature
Specifically designed for short circuit protection of
Telecommunications circuits, the Littelfuse L17T series
fuses provide reliable protection of sensitive DC power
distribution systems. Constructed with silver plated elements
for low I
t and peak let-through, these advanced fuses
virtually eliminate equipment damage due to surges and
spikes. The L17T series fuse's unique element geometry
also provides cooler running temperatures, helping to
minimize heat within enclosures.
AMPERE
RATING
A
B
C
D
E
F
G
H
DIMENSIONS IN INCHES (mm in parentheses)
Contact Littelfuse for characteristic curves.
A
B
C
D
ORDERING INFORMATION & CROSS REFERENCE