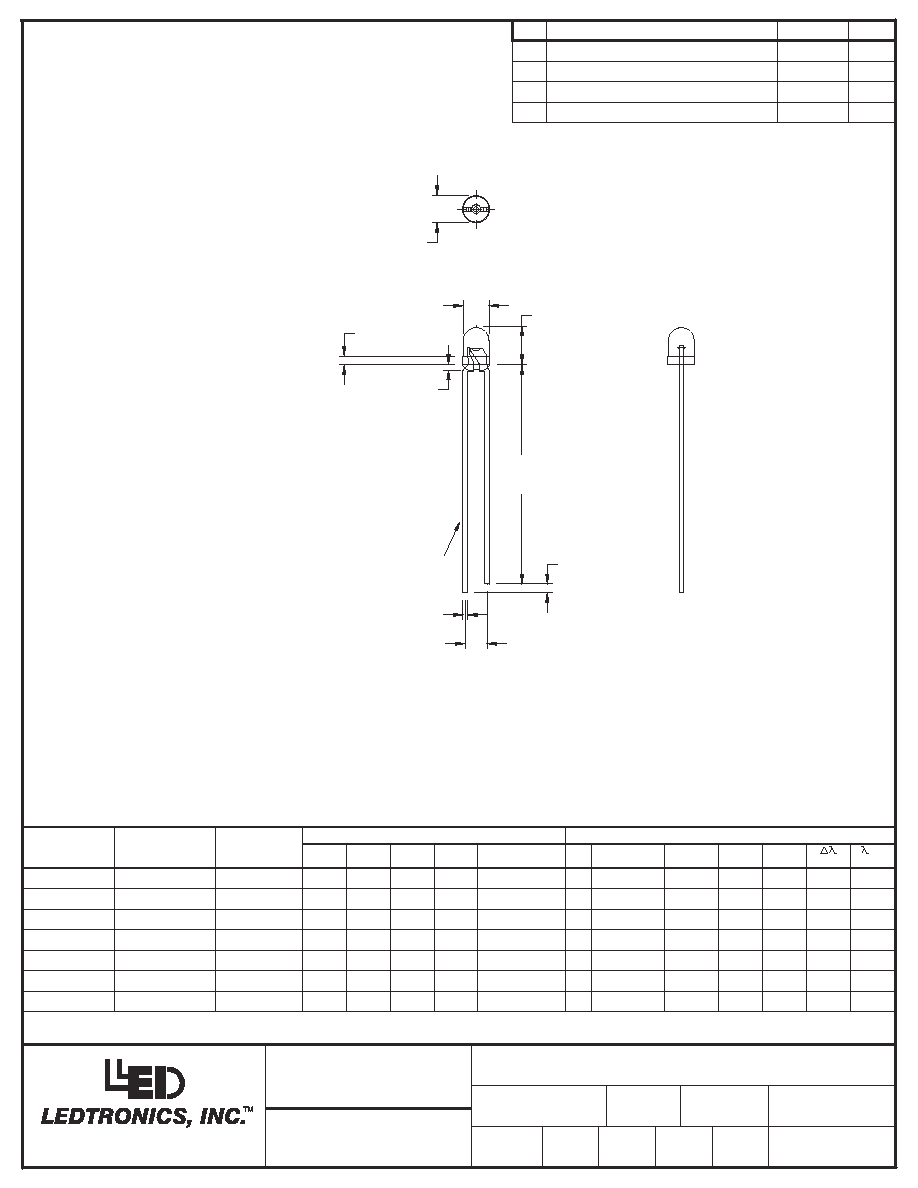 ABSOLUTE MAXIMUM RATINGS (Ta=25°C)
MANUFACTURE DATE SHALL NOT BE OLDER THAN 26 WEEKS (6 MONTHS).
LEADS TO BE SOLDERABLE AND CAPABLE OF MEETING THE SOLDERABILITY
TOLERANCE IS ±.010" (±0.25mm) UNLESS OTHERWISE SPECIFIED.
LEAD SPACING IS MEASURED WHERE LEADS EMERGE FROM THE PACKAGE.
REQUIREMENTS OF MIL-STD-202, METHOD 208.
ALL DIMS ARE IN INCHES (MILLIMETERS).
LEAD SOLDERING TEMP: [1.6mm (.063in) FROM BODY] 260°C FOR 5 SEC.
ELECTRO-OPTICAL CHARACTERISTICS (Ta=25°C)
Ø.124
[3.16]
(UNLESS OTHERWISE STATED)
It may not be copied, used or disclosed
for any purpose without the prior express
This document contains Proprietary
RVSD mcd PER ECR 100397-JK003
RVSD mcd PER ECR 111797-JK003