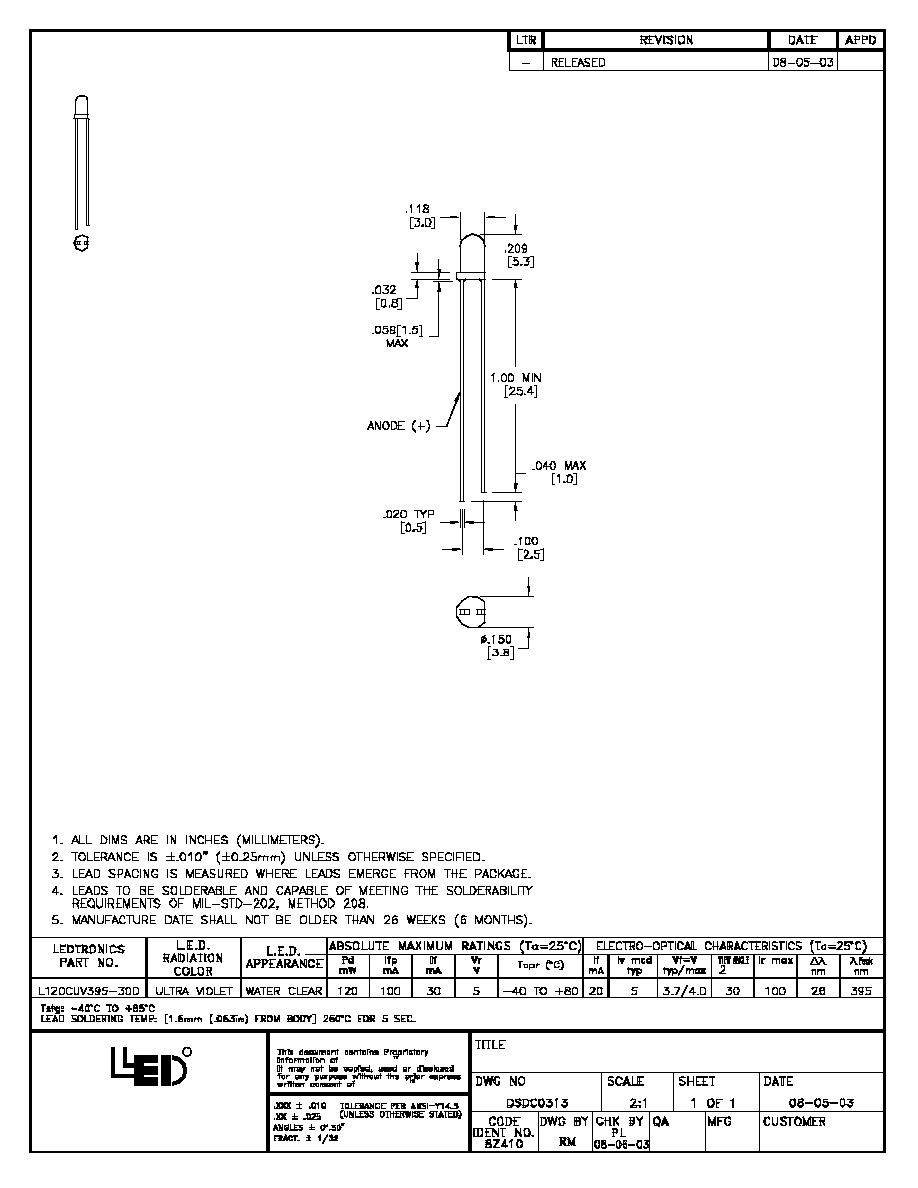 LEDTRONICS, INC.
LEDTRONICS, INC.
LEDTRONICS, INC.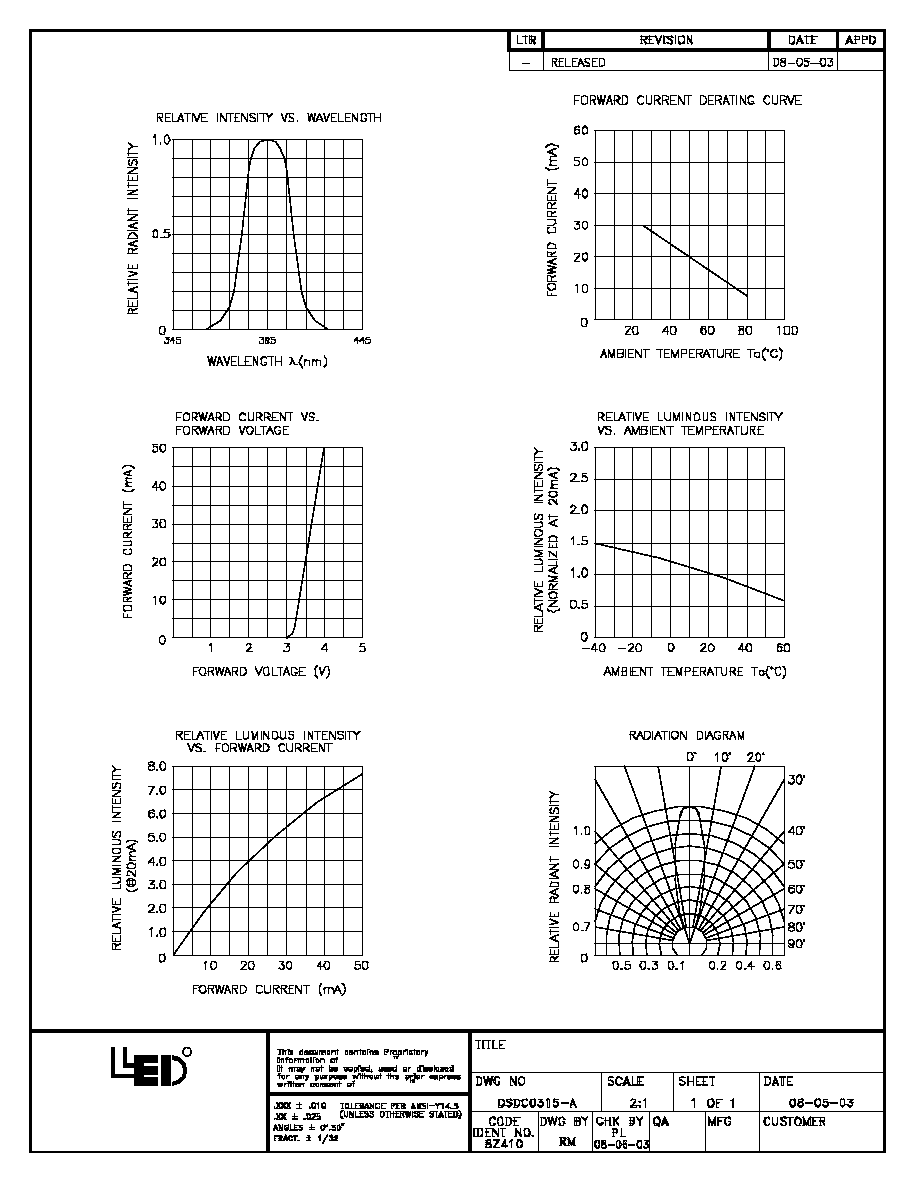 LEDTRONICS, INC.
LEDTRONICS, INC.
LEDTRONICS, INC.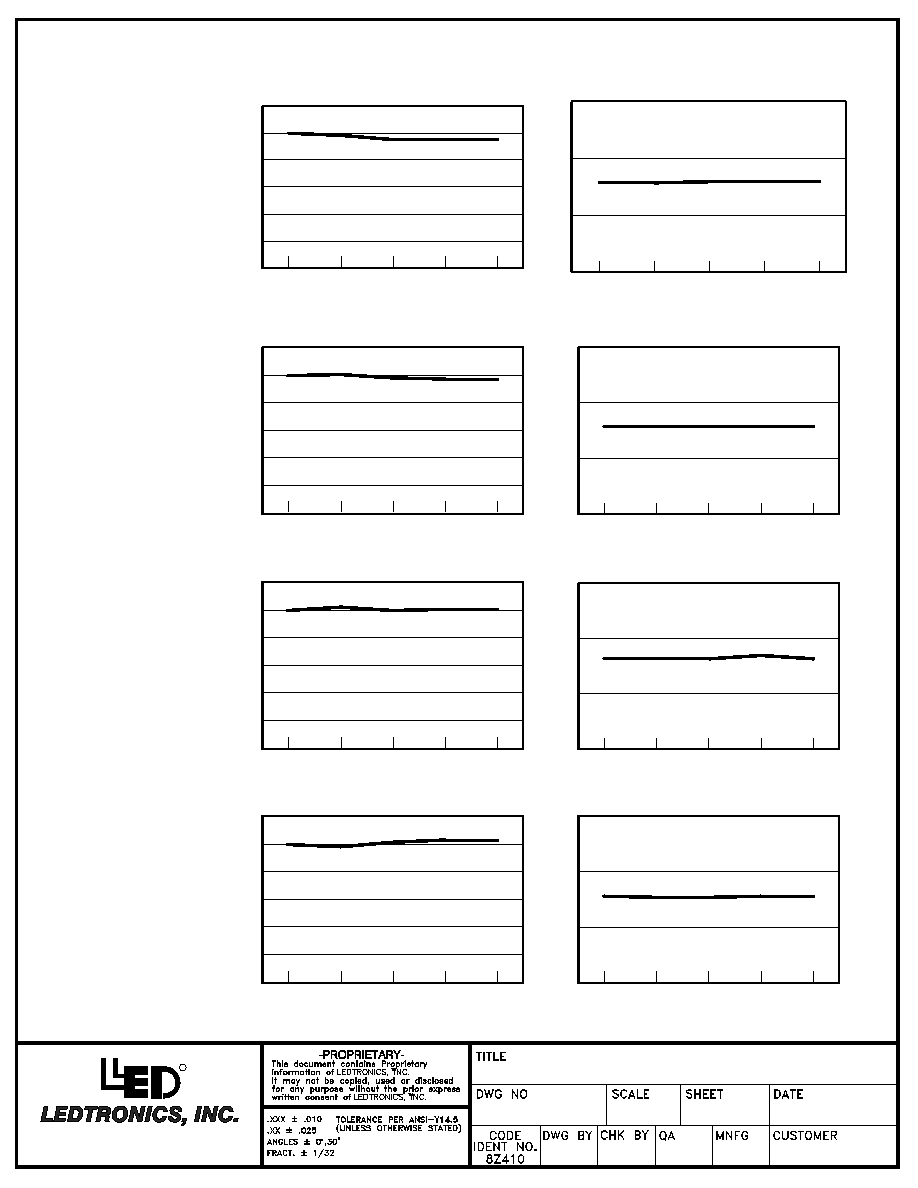 MB UV: Chips C395-MB290, C405-MB290
120
100
Pkg: TO-39 Au-Plated Header
Reliability Summary: MB UV
120
100
120
100
120
100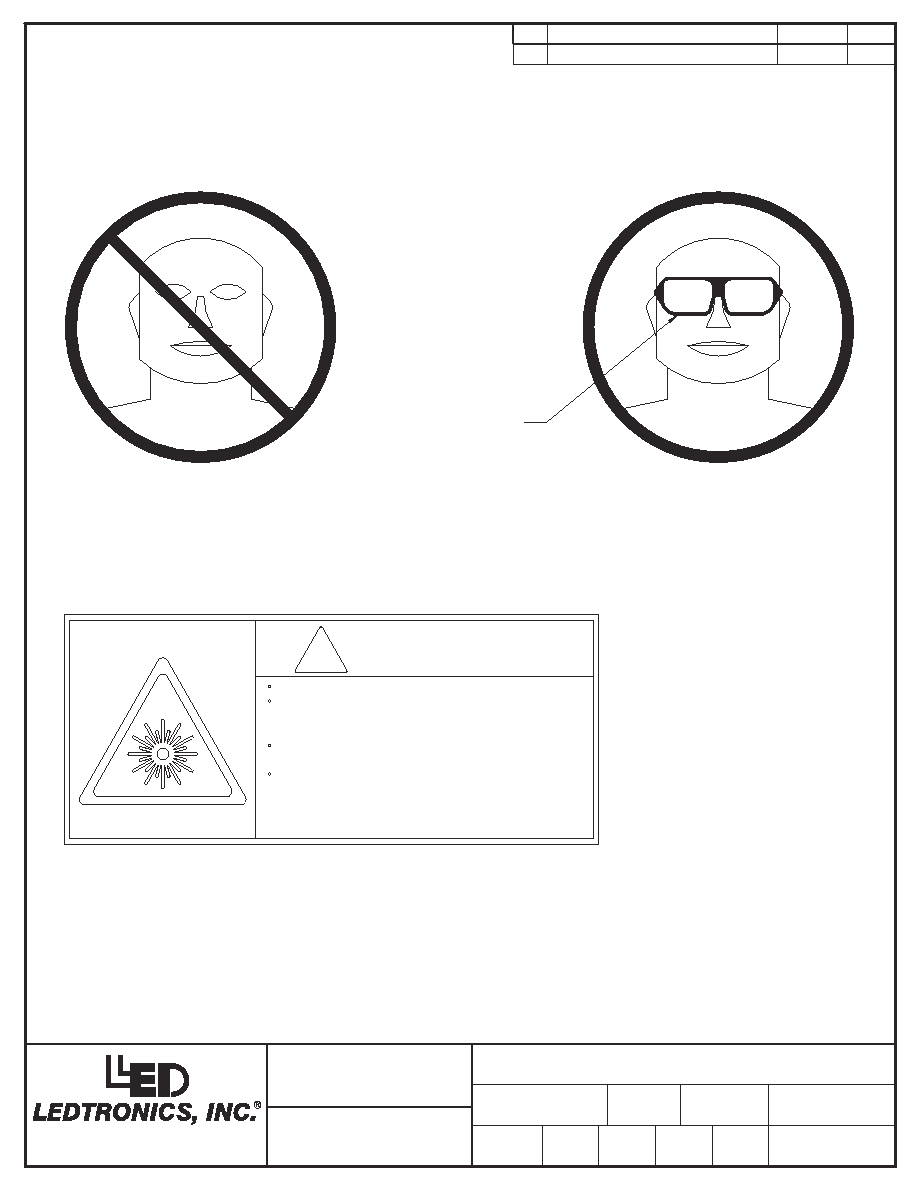 This UV LED during operation radiates intense UV light.
Do not look directly into the UV light during operation of
device. This can be harmful to the eyes even for brief
period due to the intense UV light.
If viewing the UV light is necessary, please use UV
filtered glasses to avoid damage by the UV light.
If the UV LED in your product might be viewed directly,
please affix a caution label to your product to that effect.
Avoid direct eye exposure to UV light.
Keep out of reach of children.
UV LIGHT TESTING INSTRUCTIONS
(UNLESS OTHERWISE STATED)
It may not be copied, used or disclosed
for any purpose without the prior express
This document contains Proprietary
ULTRAVIOLET LIGHT SAFETY
PROCEDURE
INSPECTORS AND OTHER
PERSONS VIEWING
WEAR PROPER PROTECTIVE
EYEWEAR
PROTECT YOU FROM UV LIGHT
DAMAGE.
ONLY THOSE PERSONS WHO HAVE COMPLETED UV TESTING
CERTIFICATION ARE TO VIEW THIS PRODUCT
THE SAFETY OF ALL EMPLOYEES IS THE UTMOST CONCERN OF
LEDTRONICS