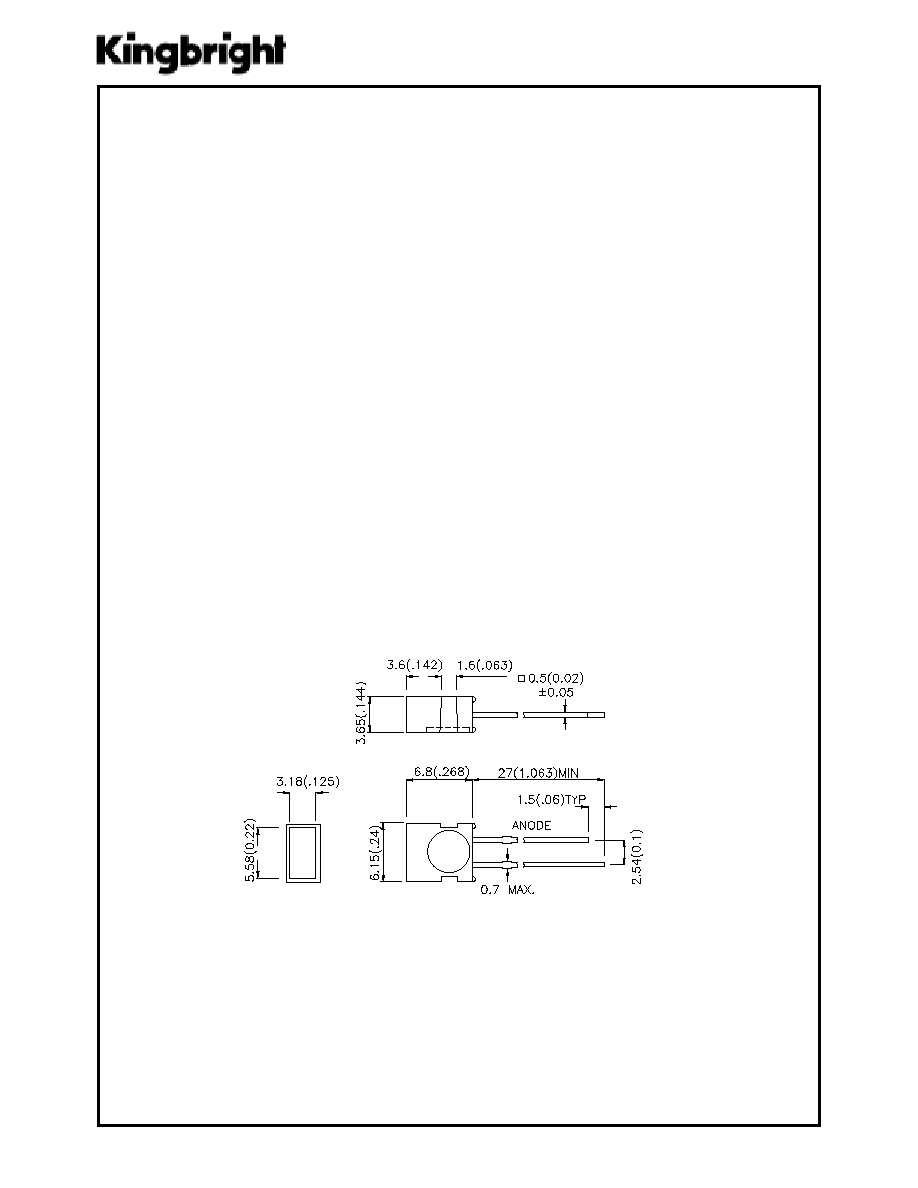 1. All dimensions are in millimeters (inches).
0.25(0.01") unless otherwise noted.
3. Lead spacing is measured where the lead emerge package.
4. Specifications are subject to change without notice.
W1043SGD SUPER BRIGHT GREEN
The Super Bright Green source color devices are
made with Gallium Phosphide Green Light Emitting
3.65x6.15mm SINGLE CHIP LED LIGHT BAR
FLAT RECTANGULAR LIGHT EMITTING SURFACE.
IDEAL AS FLUSH MOUNTED PANEL INDICATORS.
EXCELLENT ON/OFF CONTRAST.
LONG LIFE - SOLID STATE RELIABILITY.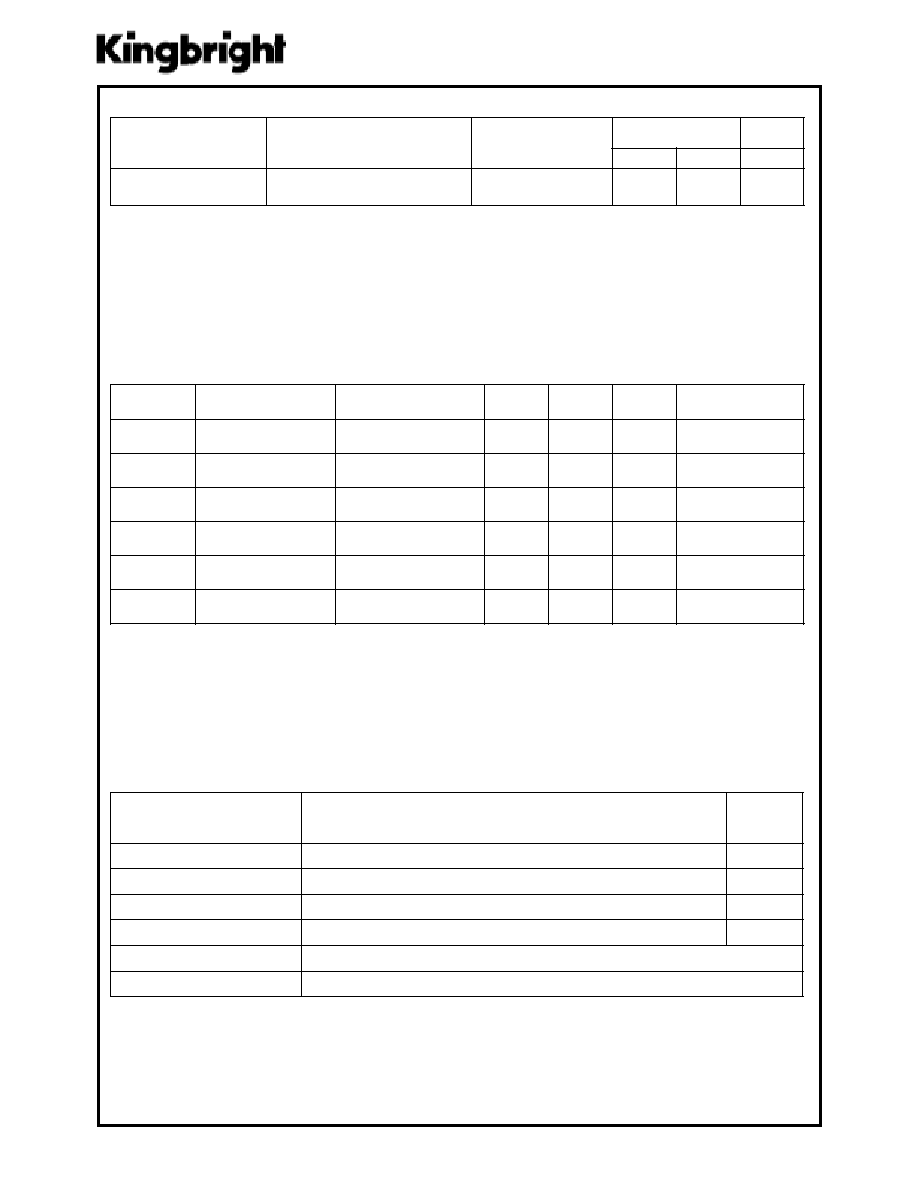 1/2 is the angle from optical centerline where the luminous intensity is 1/2 the optical centerline value.
Electrical / Optical Characteristics at T
°°
°°
°
Absolute Maximum Ratings at T
°°
°°
°
1. 1/10 Duty Cycle, 0.1ms Pulse Width.
2. 2mm below package base.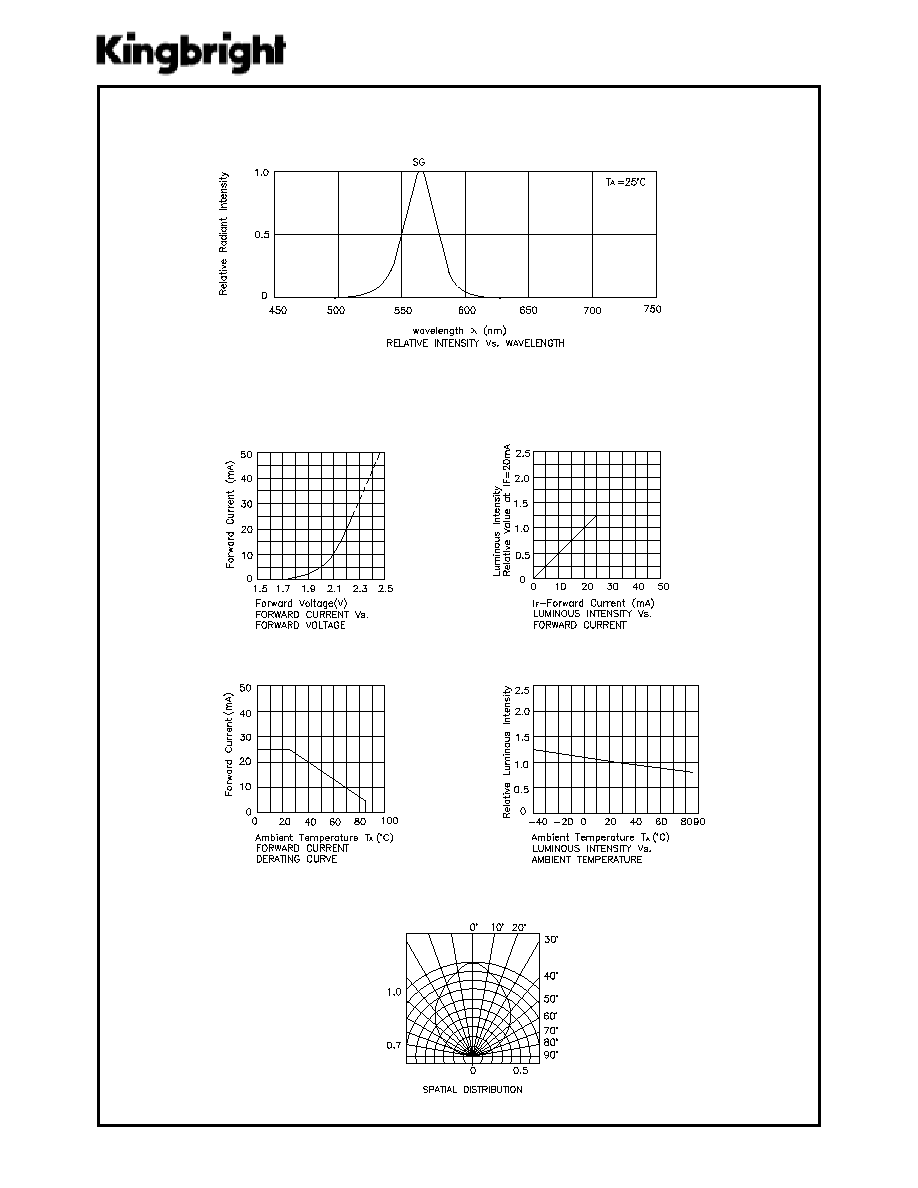 Super Bright Green W1043SGD