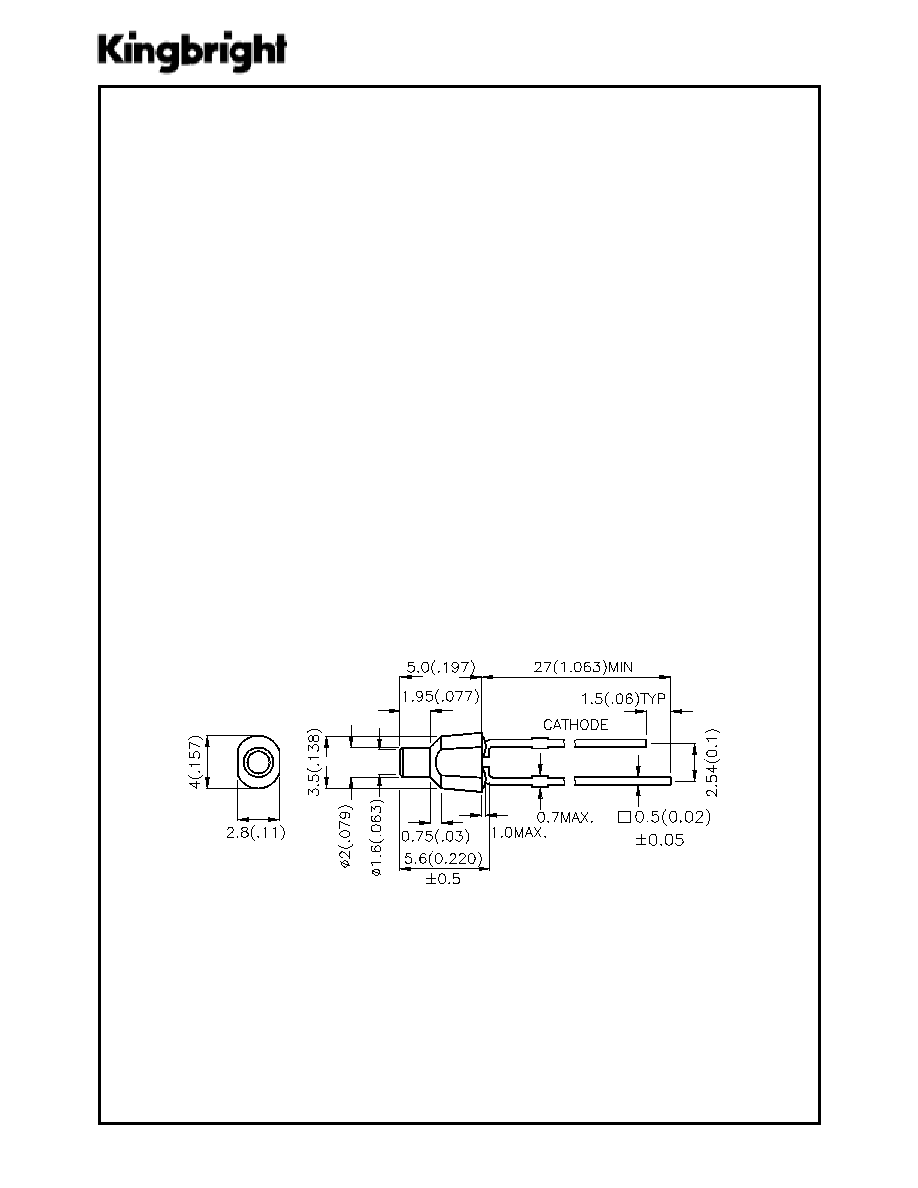 1. All dimensions are in millimeters (inches).
0.25(0.01") unless otherwise noted.
3. Lead spacing is measured where the lead emerge package.
4. Specifications are subject to change without notice.
LONG LIFE - SOLID STATE RELIABILITY.
W1034ID HIGH EFFICIENCY RED
The High Efficiency Red source color devices are made
with Gallium Arsenide Phosphide on Gallium Phosphide
Orange Light Emitting Diode.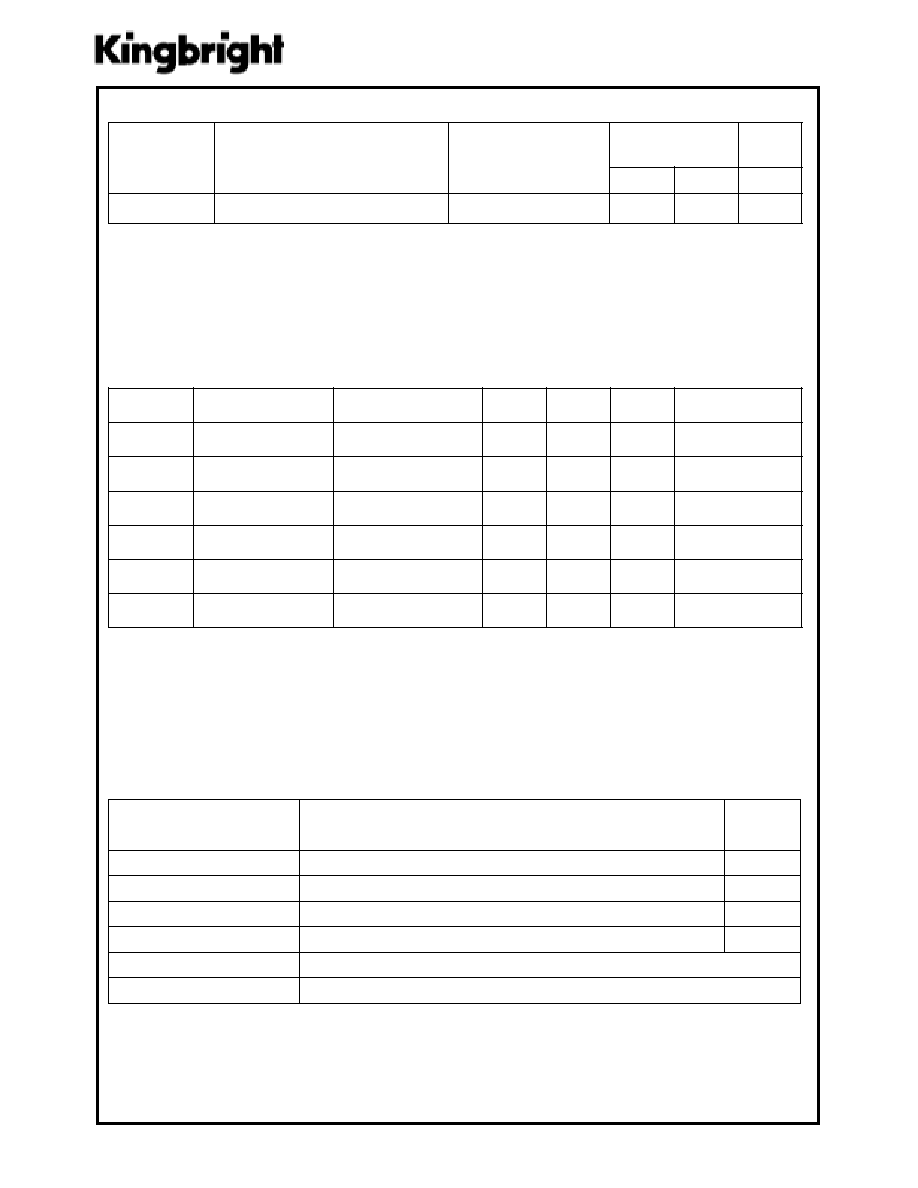 1/2 is the angle from optical centerline where the luminous intensity is 1/2 the optical centerline value.
Electrical / Optical Characteristics at T
°°
°°
°
1. 1/10 Duty Cycle, 0.1ms Pulse Width.
2. 2mm below package base.
Absolute Maximum Ratings at T
°°
°°
°
2
2
2
2
2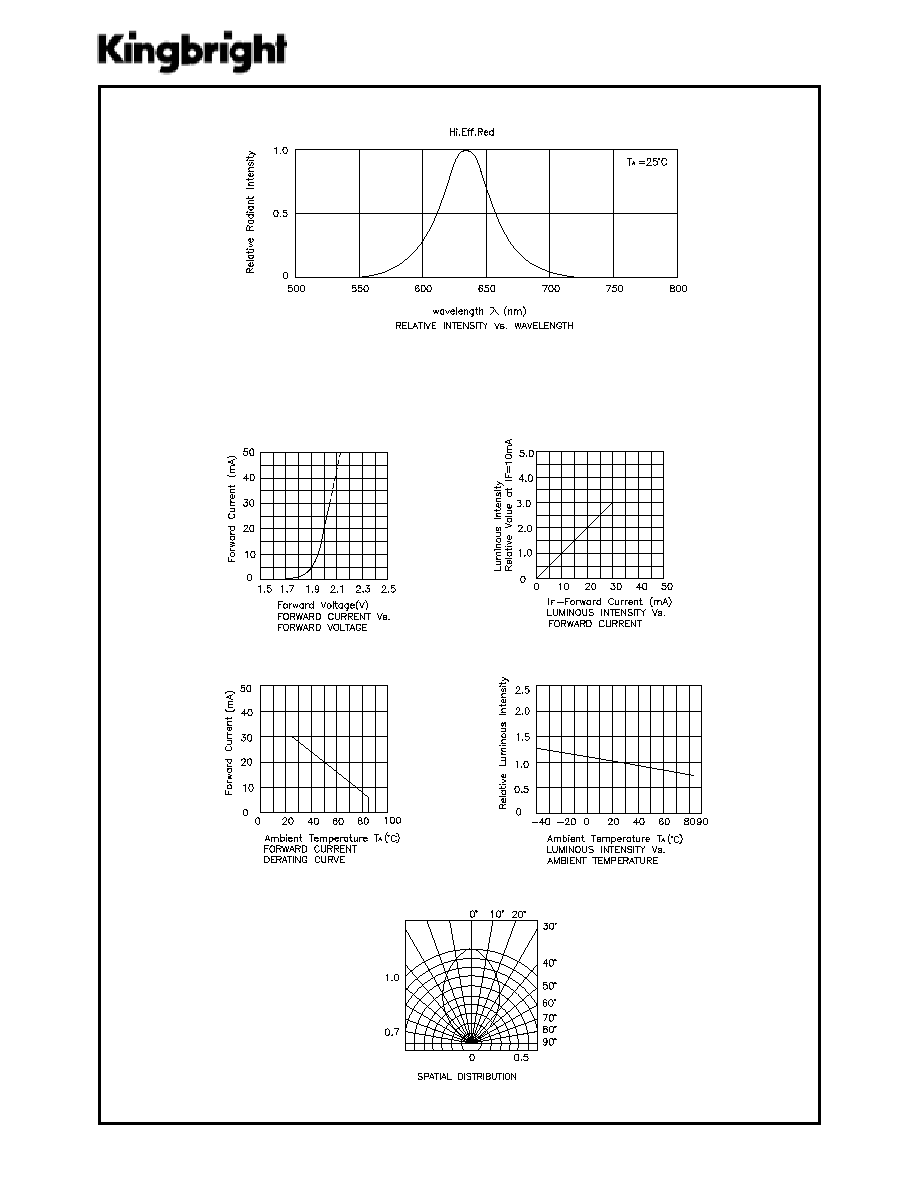 High Efficiency Red W1034ID