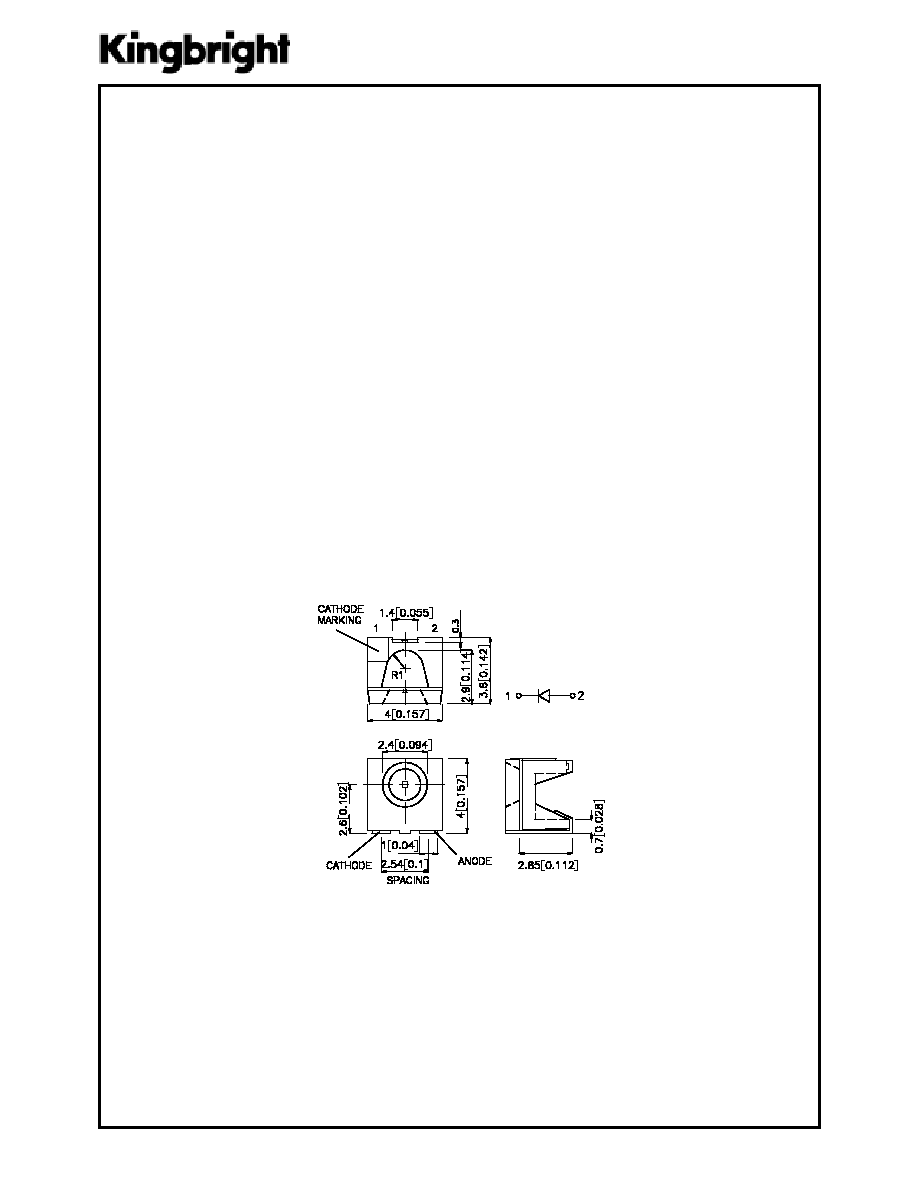 4.0x4.0mm SURFACE MOUNT LED LAMP
SINGLE COLOR.
SUITABLE FOR ALL SMT ASSEMBLY AND SOLDER
AVAILABLE ON TAPE AND REEL.
IDEAL FOR BACKLIGHTING.
1. All dimensions are in millimeters (inches).
0.25(0.01") unless otherwise noted.
3. Lead spacing is measured where the lead emerge package.
4. Specifications are subject to change without notice.
The Blue source color devices are made with InGaN on
SiC Light Emitting Diode.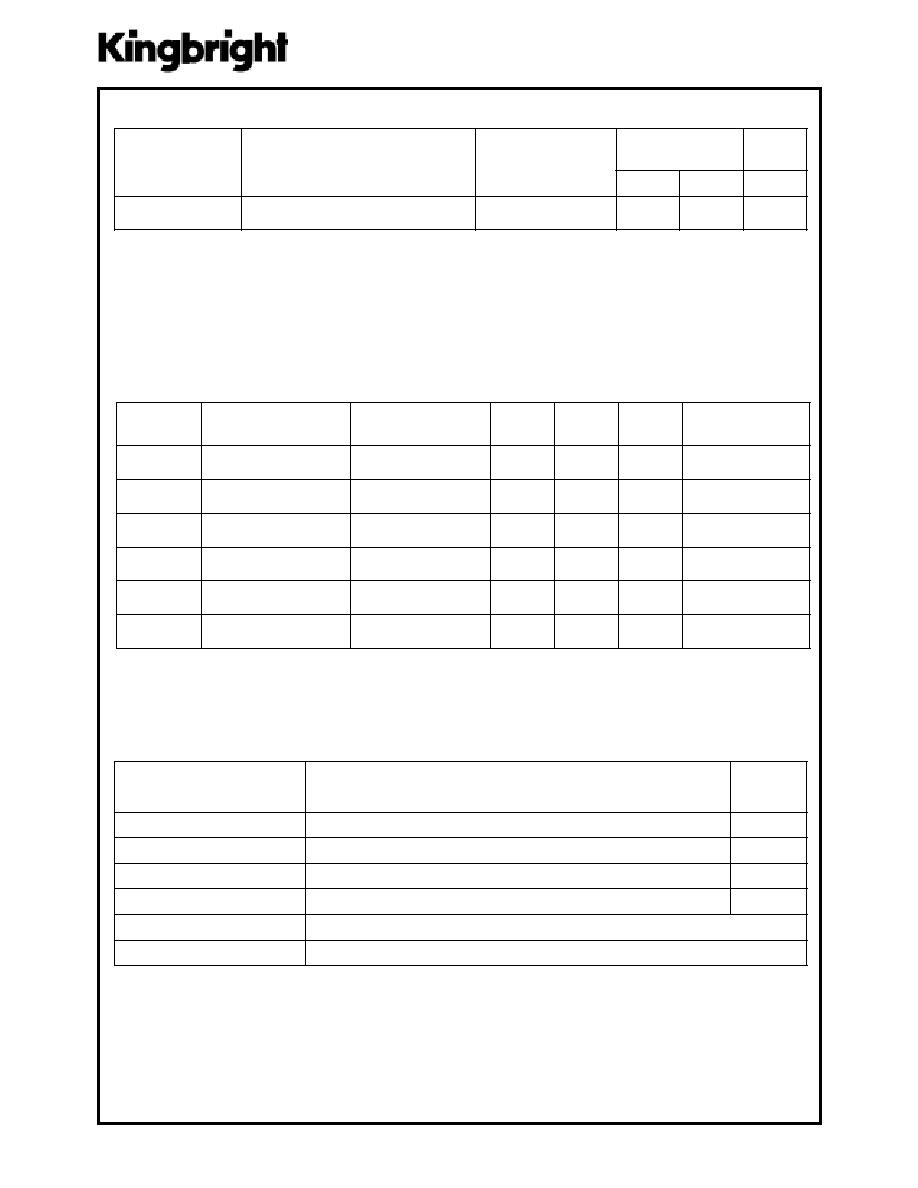 1/2 is the angle from optical centerline where the luminous intensity is 1/2 the optical centerline value.
Electrical / Optical Characteristics at T
°°
°°
°
Absolute Maximum Ratings at T
°°
°°
°
1. 1/10 Duty Cycle, 0.1ms Pulse Width.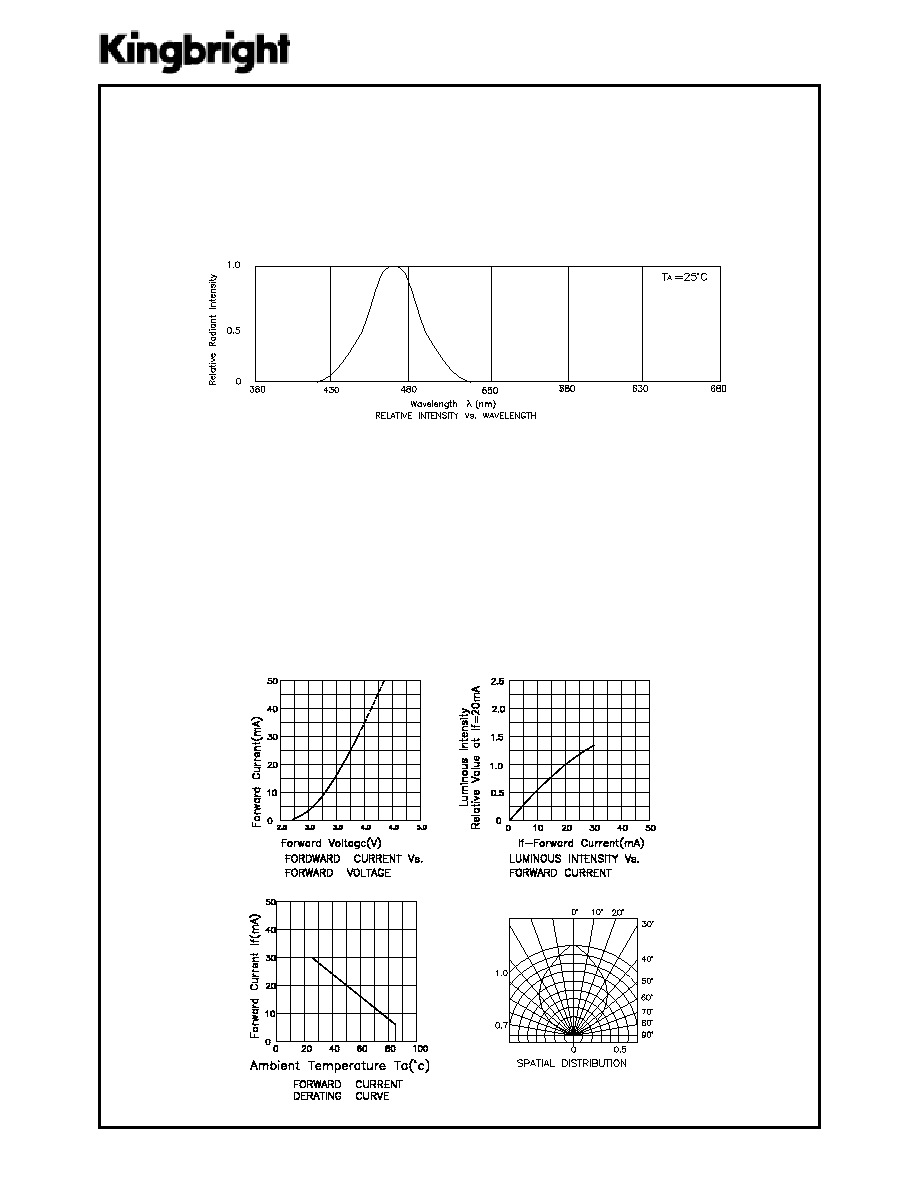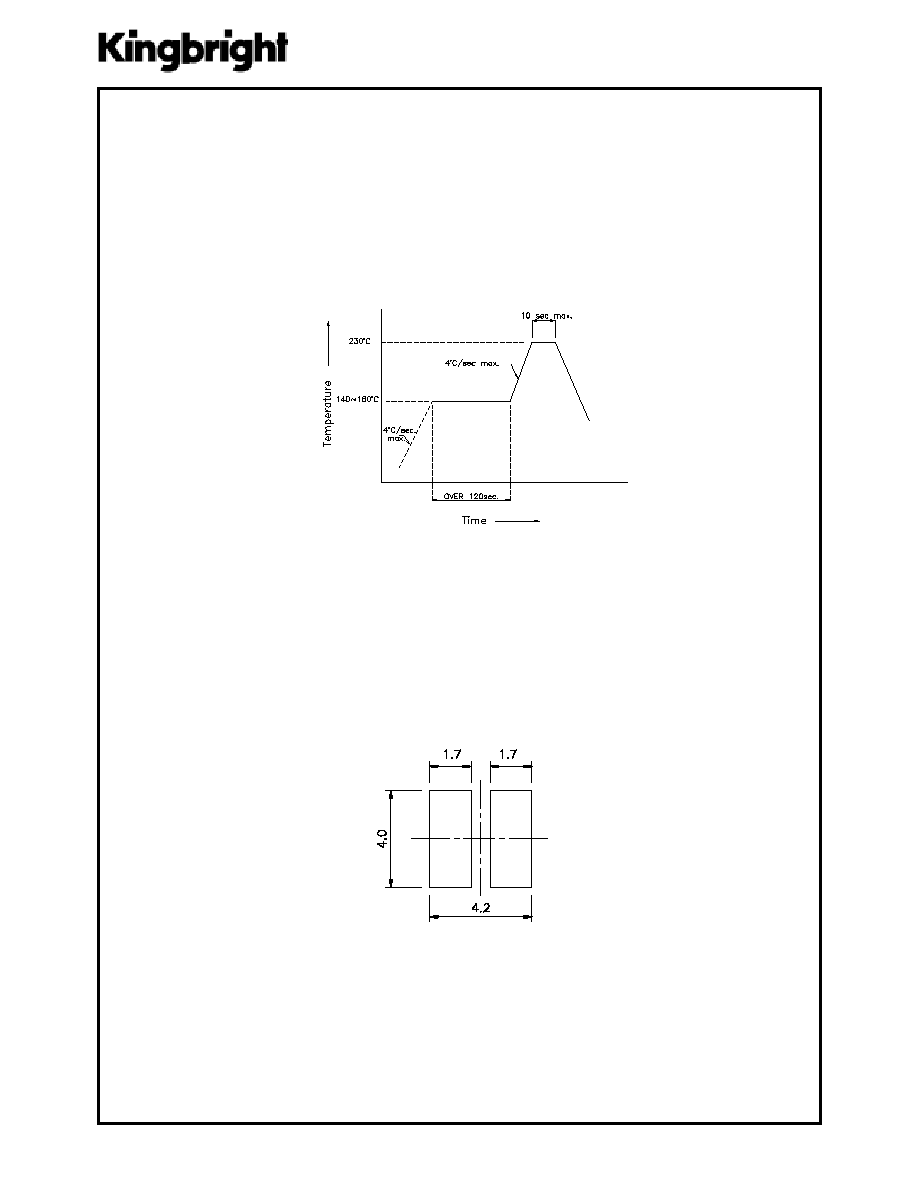 AA4040PBC/G Recommended Soldering Pattern
AA4040PBC/G SMT Reflow Soldering Instruction
Number of reflow process shall be less than 2 times and cooling
process to normal temperature is required between first and
second soldering process."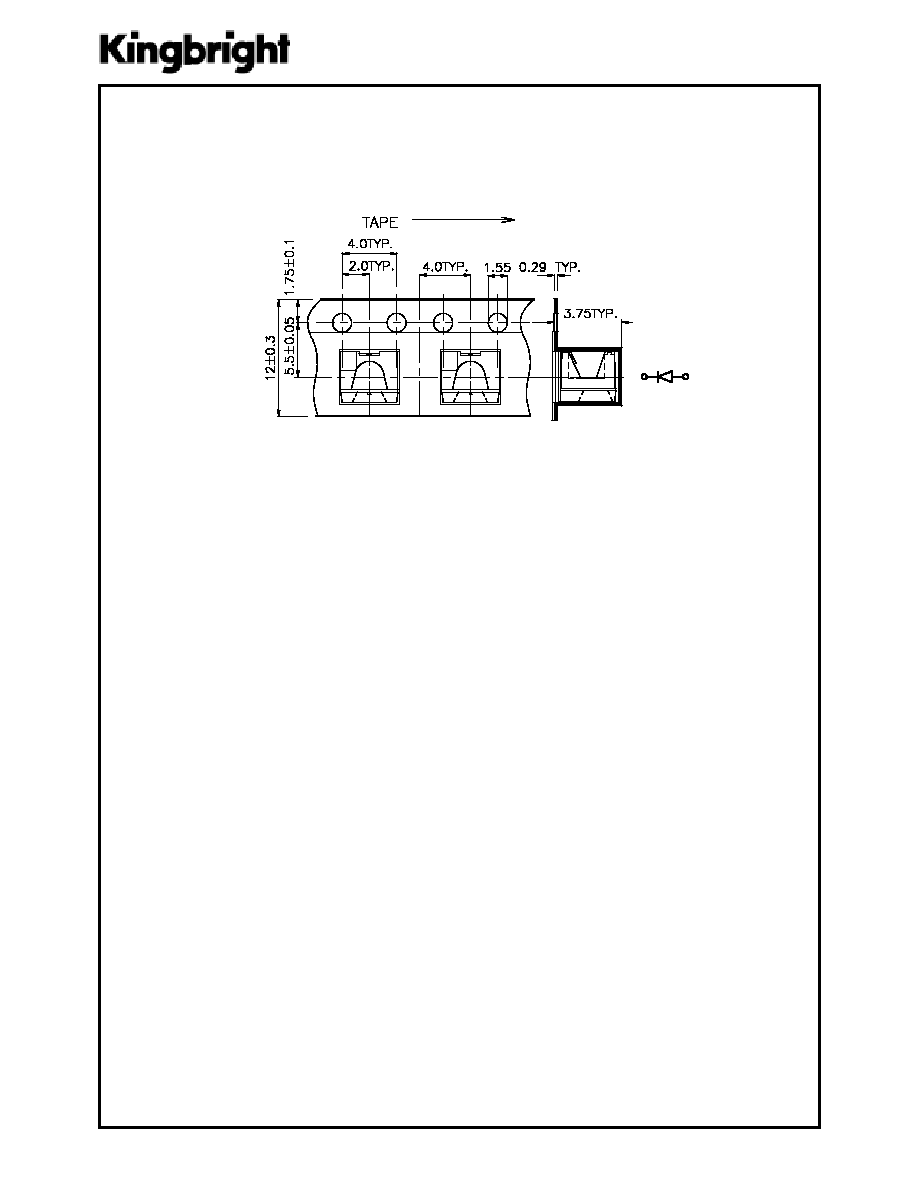 AA4040PBC/G Tape Specifications