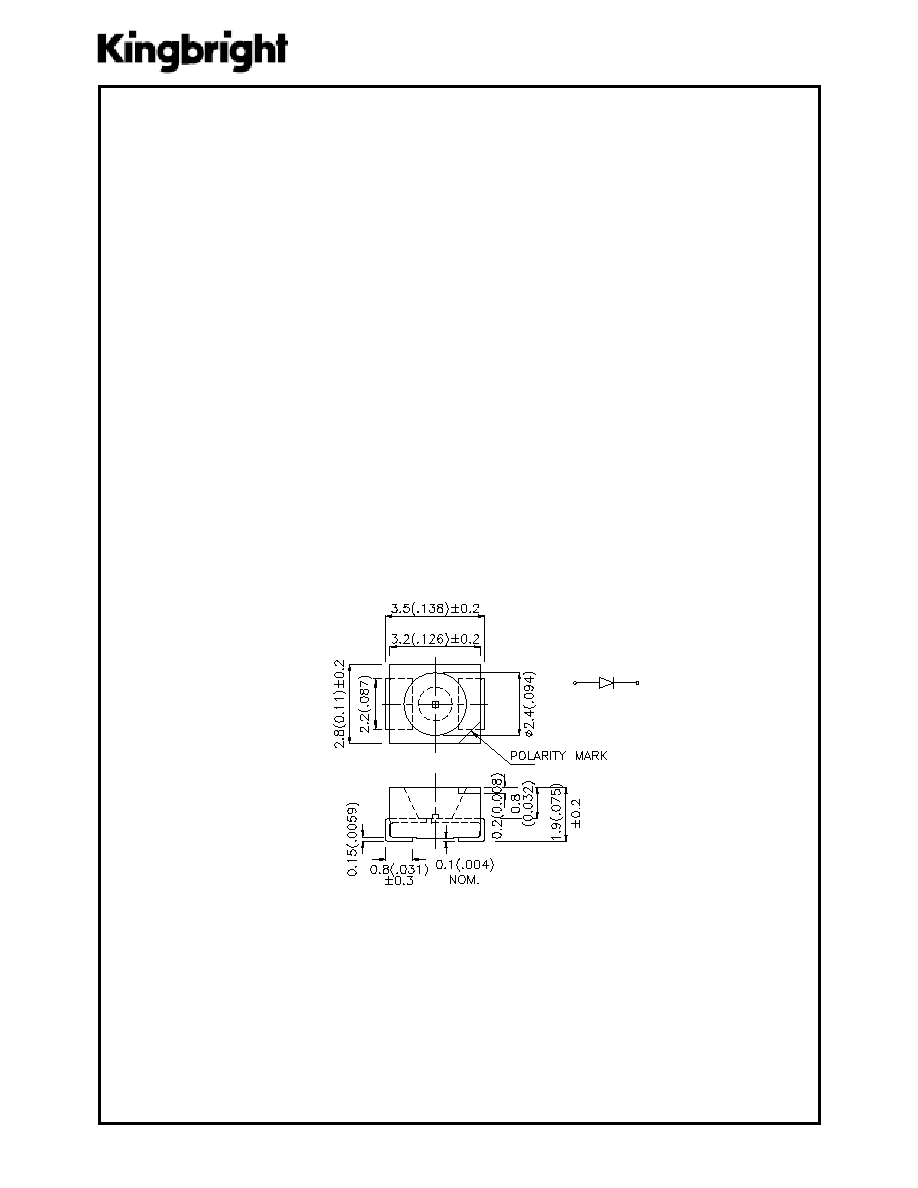 The Super Bright Yellow source color devices are
made with DH InGaAlP on GaAs substrate Light
Emitting Diode.
3.5x2.8mm SMD CHIP LED LAMP
AA3528SYC SUPER BRIGHT YELLOW
Notes:
1. All dimensions are in millimeters (inches).
0.25(0.01") unless otherwise noted.
3. Specifications are subject to change without notice.
SUITABLE FOR ALL SMT ASSEMBLY AND
AVAILABLE ON TAPE AND REEL.
PACKAGE : 1500PCS / REEL.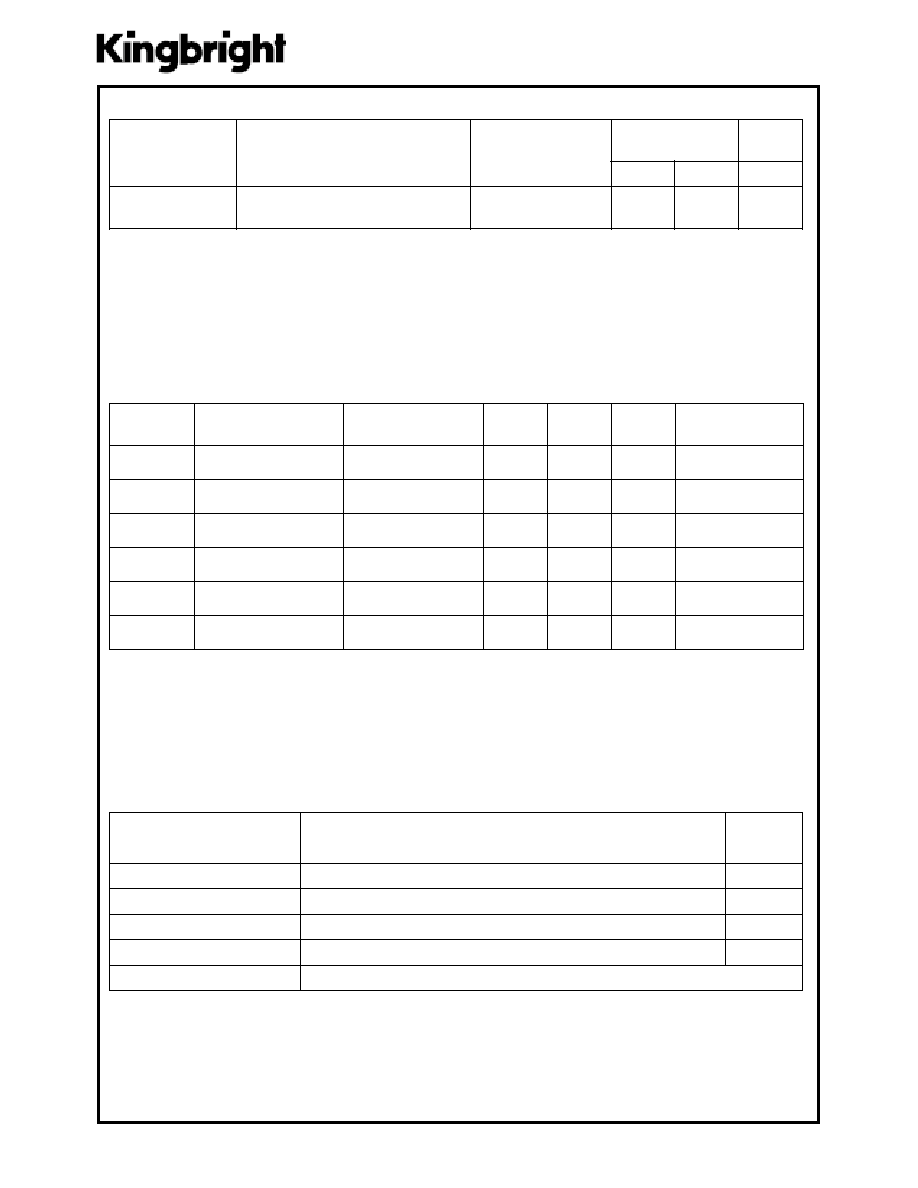 Electrical / Optical Characteristics at T
°°
°°
°
Absolute Maximum Ratings at T
°°
°°
°
1. 1/10 Duty Cycle, 0.1ms Pulse Width.
Note:
1.
1/2 is the angle from optical centerline where the luminous intensity is 1/2 the optical centerline value.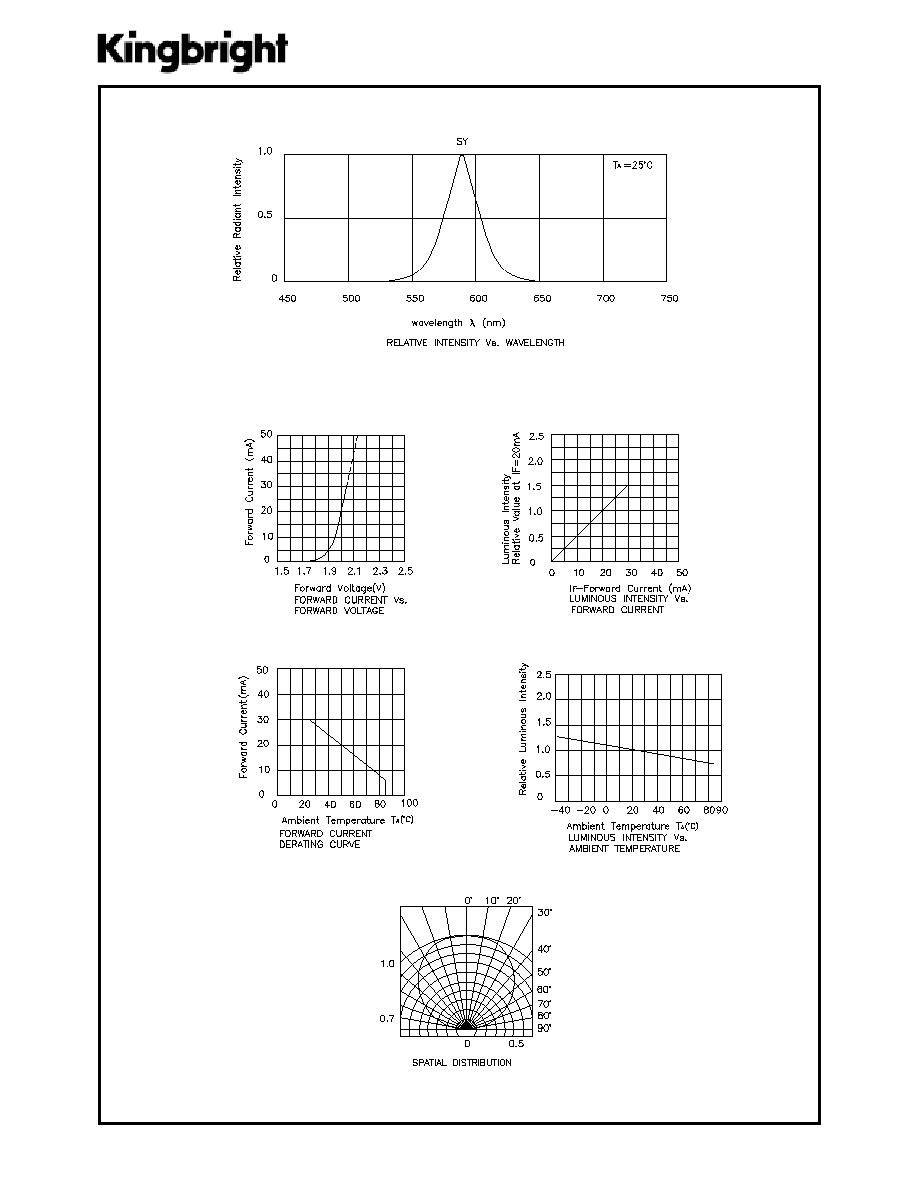 Super Bright Yellow AA3528SYC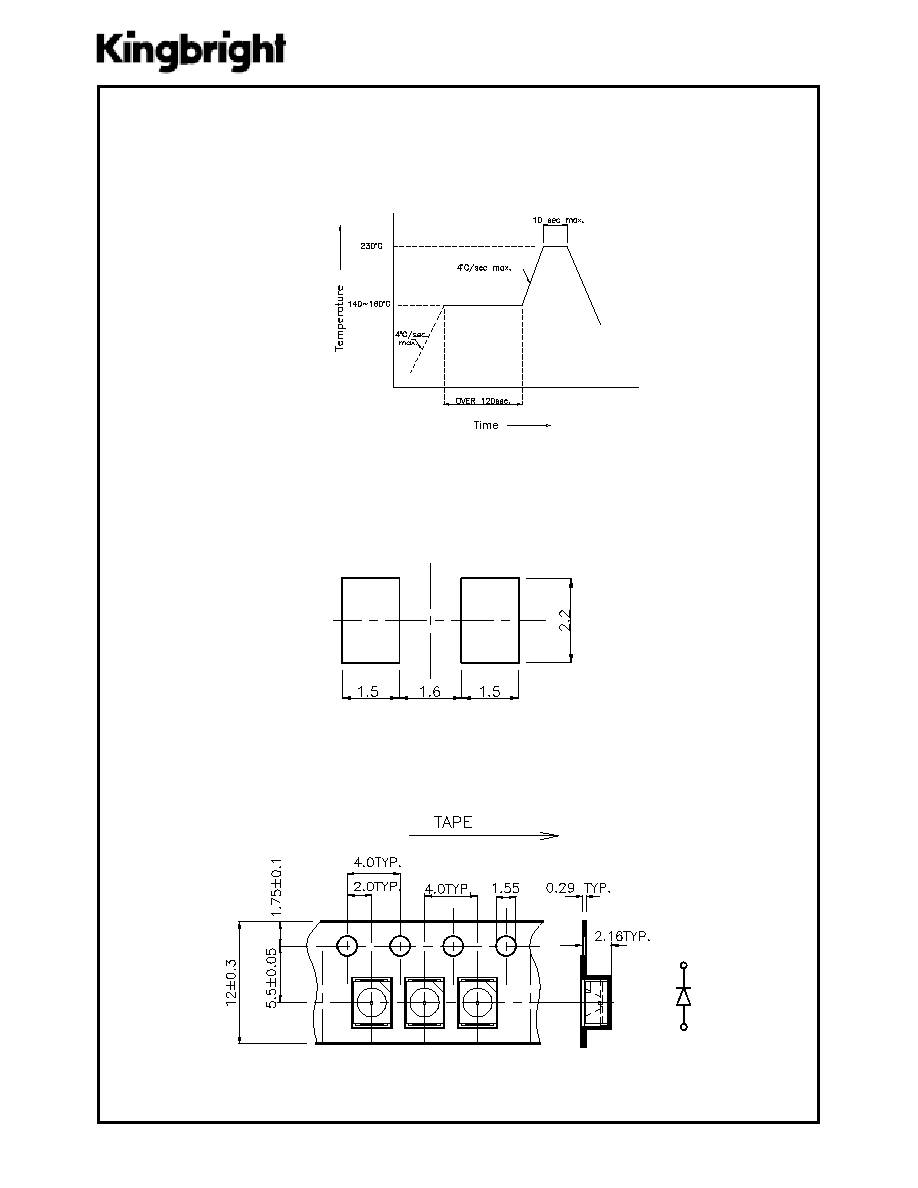 Recommended Soldering Pattern
SMT Reflow Soldering Instructions
Number of reflow process shall be less than 2 times and cooling
process to normal temperature is required between first and
second soldering process.