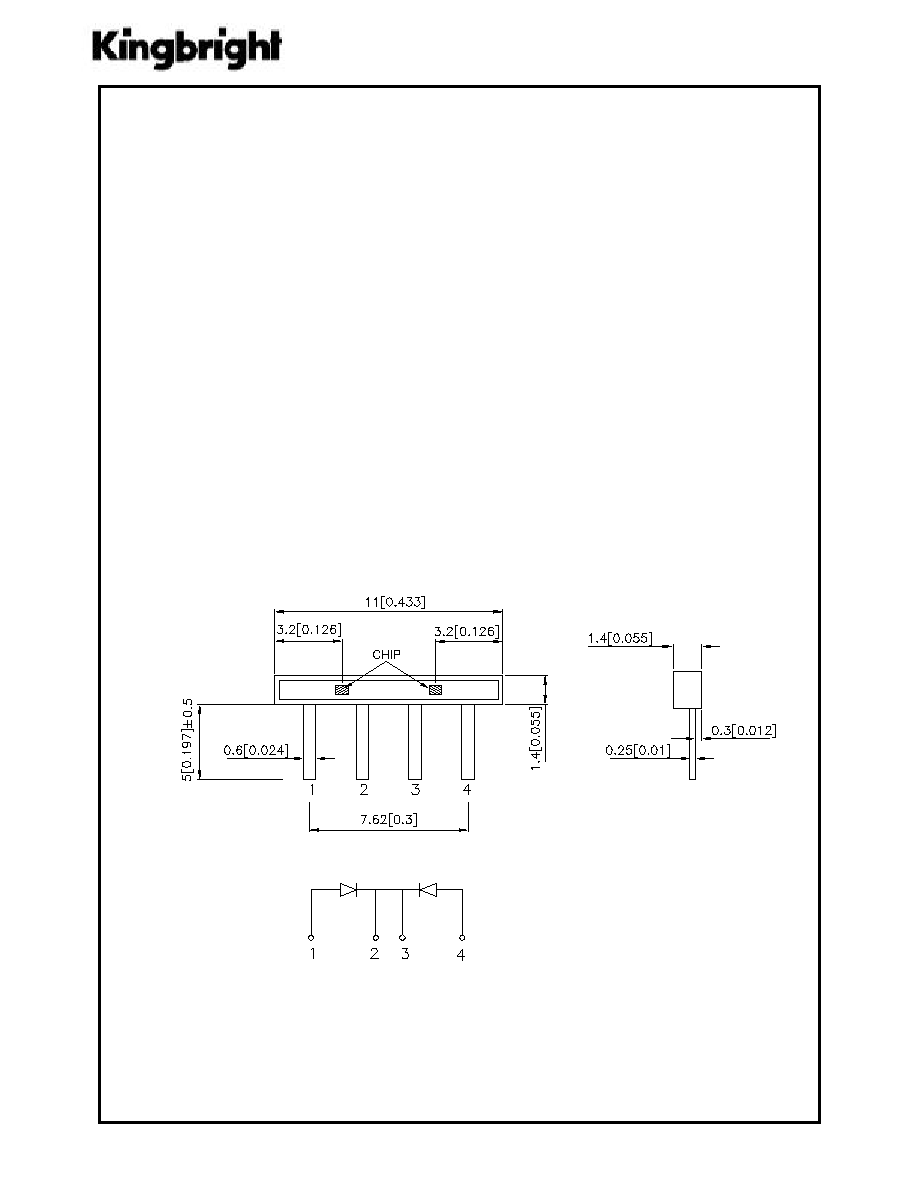 DATE:APR/14/2003 PAGE: 1 OF 3
1. All dimensions are in millimeters (inches).
0.25(0.01") unless otherwise noted.
3. Lead spacing is measured where the lead emerge package.
4. Specifications are subject to change without notice.
The Blue source color devices are made with GaN on
SiC Light Emitting Diode.
Static electricity and surge damage the LEDS. It is
recommended to use a wrist band or anti-electrostatic
glove when handling the LEDs.
All devices, equipment and machinery must be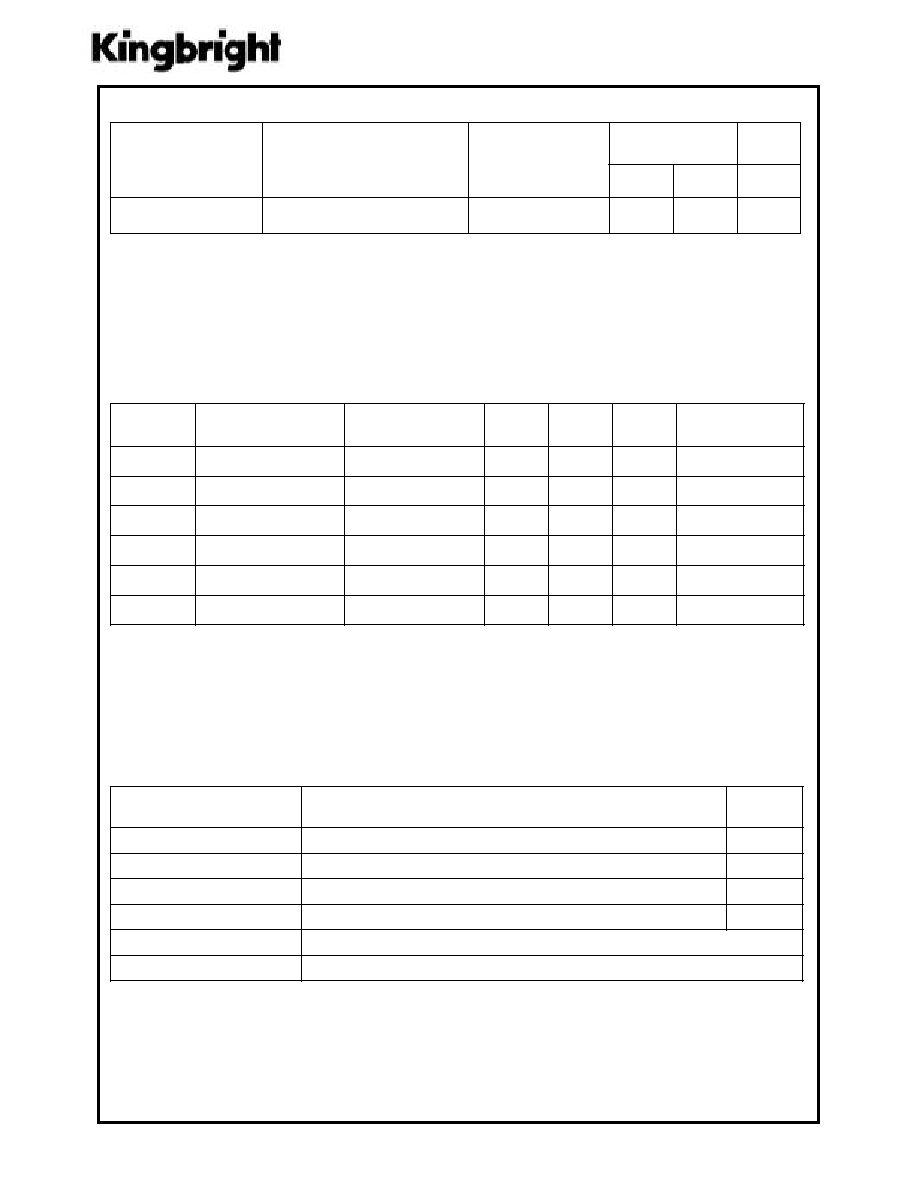 DATE:APR/14/2003 PAGE: 2 OF 3
1/2 is the angle from optical centerline where the luminous intensity is 1/2 the optical centerline value.
Electrical / Optical Characteristics at T
°°
°°
°
1. 1/10 Duty Cycle, 0.1ms Pulse Width.
2. 2mm below package base.
Absolute Maximum Ratings at T
°°
°°
°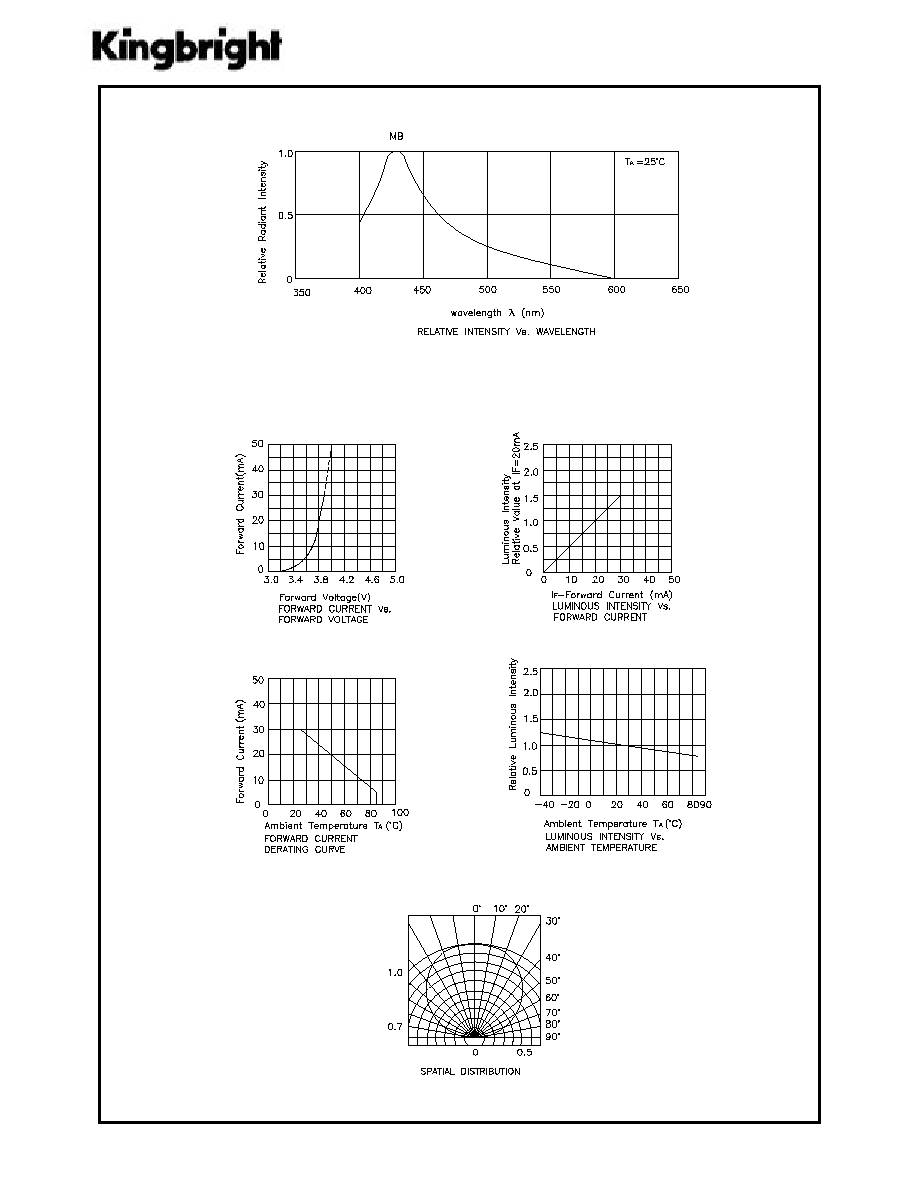 DATE:APR/14/2003 PAGE: 3 OF 3