ISOCOM COMPONENTS LTD
Unit 25B, Park View Road West,
Park View Industrial Estate, Brenda Road
Hartlepool, Cleveland, TS25 1YD
Tel: (01429) 863609 Fax :(01429) 863581
APPROVALS
UL recognised, File No. E91231
'X' SPECIFICATION APPROVALS
VDE 0884 in 2 available lead forms : -
- STD
- G form
DESCRIPTION
The MCS2, MCS2400 are optically coupled
isolators consisting of infrared light emitting
diode and a light activated silicon controlled
rectifier in a standard 6pin dual in line plastic
package.
FEATURES
Options :-
10mm lead spread - add G after part no.
Surface mount - add SM after part no.
Tape&reel - add SMT&R after part no.
High Isolation Voltage (5.3kV
High Surge Anode Current (5.0 A)
High Blocking Voltage (200V*
Low Turn on Current (5mA typical)
All electrical parameters 100% tested
Custom electrical selections available
APPLICATIONS
L compatible, Solid State Relay
25W Logic Indicator Lamp Driver
400V Symmetrical transistor coupler
MCS2400X
MCS2400,MCS2
PHOTON COUPLED ISOLATOR Ga As
INFRARED EMITTING DIODE &
LIGHT ACTIVATED SCR
ABSOLUTE MAXIMUM RATINGS
(25°C unless otherwise specified)
Lead Soldering Temperature
(1/16 inch (1.6mm) from case for 10 secs) 260°C
INPUT DIODE
Forward Current (Peak)
(1
DETECTOR
Peak Forward Voltage
MCS2
Peak Reverse Gate Voltage
Peak On-state Current
(100
*1 IMPORTANT : A resistor must be connected
between gate and cathode (pins 4 & 6) to prevent false
firing (R
Dimensions in mm
7.0
6.0
7.62
max.
0.5
min.
3.9
3.1
5.1
max.
15°
Max
OPTION G
SURFACE MOUNT
OPTION SM
10.2
9.5
1.2
0.6
ISOCOM INC
1024 S. Greenville Ave, Suite 240,
Tel: (214) 495-0755 Fax: (214) 495-0901
PARAMETER
MIN TYP MAX UNITS TEST CONDITION
Peak Off-state Voltage (V
Input Current to Trigger ( I
Coupled dv/dt, Input to Output (dv/dt)
Input to Output Isolation Voltage V
Input-output Isolation Resistance R
ELECTRICAL CHARACTERISTICS ( T
A
= 25°C Unless otherwise noted )
Measured with input leads shorted together and output leads shorted together.
Special Selections are available on request. Please consult the factory.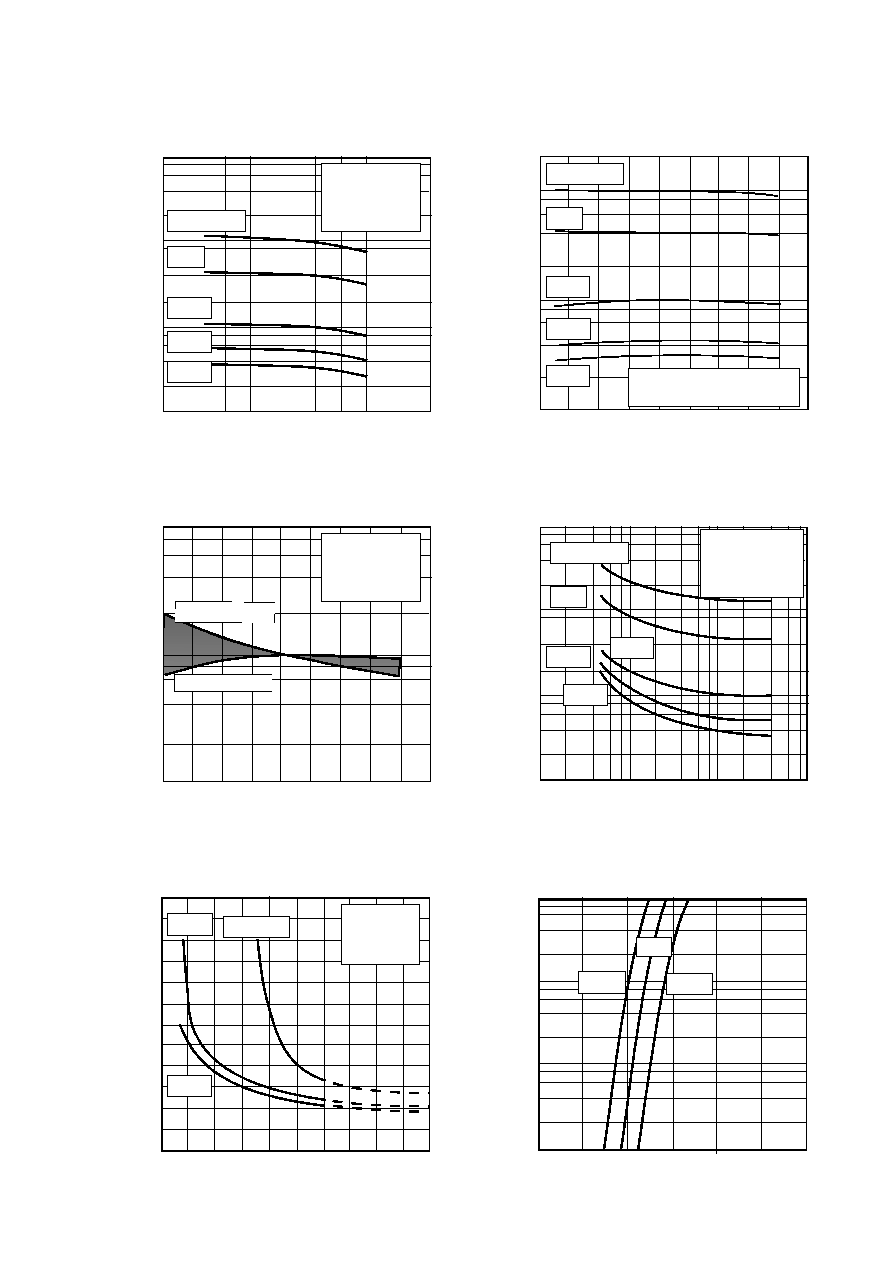 Input Current to Trigger vs.
Ambient Temperature
1 2 4 6 10 20 40 60 100 200 400 1000
Input Characteristics I
F
vs. V
F
Normalized input current to trigger I
0 10 20 30 40 50 60 70 80 90 100
Turn on Time vs. Input Current
Anode to cathode voltage V
Input Current to Trigger vs.
Anode to Cathode Voltage
Normalized input current to trigger I
Normalized to
V
-60 -40 -20 0 20 40 60 80 100 120
Normalized input current to trigger I
Input Current to Trigger Distribution
vs. Ambient Temperature
-40 -20 0 20 40 60 80 100
Normalized to
V
Input Current to Trigger vs.
Pulse Width
Normalized to
V
Normalized input current to trigger I
Maximum Transient Thermal Impedence
On State Characteristics
Normalized forward current off state ( I
Critical rate of rise applied forward voltage dV/dt (V/
dV/dt vs. Ambient temperature
Holding Current vs. Ambient
Temperature
Normalized to
V
0.001 0.01 0.1 1 2 4 10 100
Transient thermal impedance ( °C /
Off State Forward Current vs.
Ambient Temperature
Normalized to
V
On State Current vs. Maximum
Allowable Temperature
Maximum allowable temperature ( °C )
-60 -40 -20 0 20 40 60 80 100 120
1. Lead temperature measured at the
widest portion of the SCR anode lead.
2. Ambient temperature measured at
a point 1/2" from the device
1. Ambient temp. half-sine wave avg
2. Ambient temp. DC current
3. Anode lead temp. half-sine wave avg
4. Anode lead temp. DC current
Increases to forward
breakover voltage