Features
· +5 V single power supply
· 2.0 GHz typical -3 dB cutoff frequency
· 55 mA typical operating current
· Low-cost 18-lead MFP package
· Differential input and output
· Differential ECL compatible input
Applications
· Post-amplifier of an optical receiver circuit
· Logic gate buffer to interface between analog circuit and logic circuit
Functional Description
The F0321818M is a stable GaAs integrated limiting amplifier for use in a post-amplifier
of an optical receiver circuit up to 2.5 Gb/s. The F0321818M typically specifies a small signal
) with a 3 dB-cutoff-frequency of 2.0 GHz. It features single +5 V
supply operation, excellent VSWR's of 1.1:1, and a typical dissipation current of 55 mA.
The F0321818M can be also used as interface circuits in sensing systems and measure-
ment instruments. Emitter coupled logic (ECL) or source coupled FET logic (SCFL) circuits
are the most popular IC's for high speed digital circuits; the F0321818M operating under a
differential ECL compatible input condition is the best choice as the interface IC to join ana-
log circuits to ECL circuits or conventional GaAs logic IC's.
Limiting Amplifier
F0321818M
2 GHz Bandwidth
F0321818M
Absolute Maximum Ratings
Recommended Operating Conditions
Electrical Characteristics
-3dB High Frequency Cutoff
Maximum Output Swing (single output)
Pin=-40dBm
RL=50
Pin=-40dBm
RL=50
F0321818M
Block Diagram
Pin Assignments (Top View)
Pin Descriptions
Output
Buffer
16
17
NOTE: Package bottom is Internally connected to V
VSS Supply Voltage
VSS Supply Voltage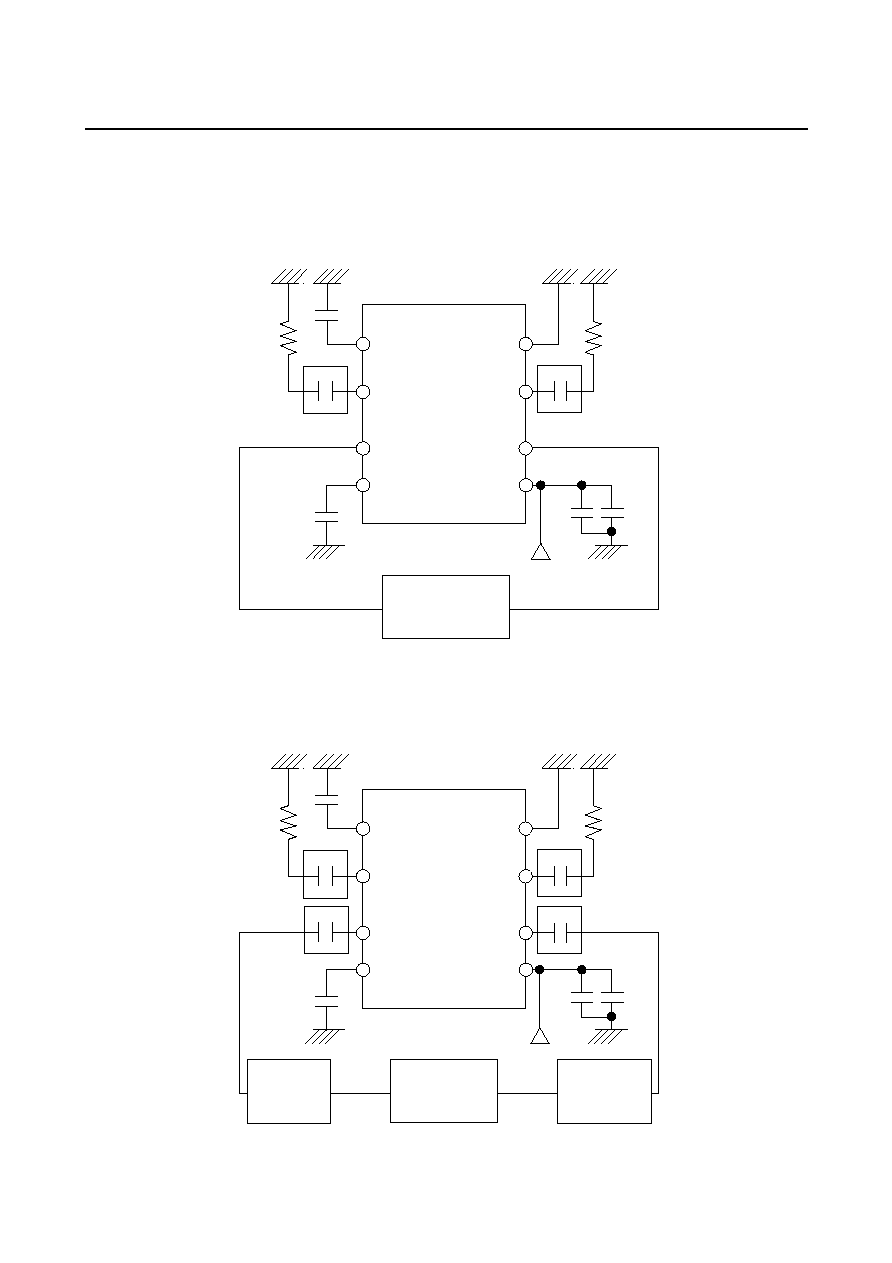 F0321818M
Test Circuits
F0321818M
2) Limiting Characteristics
(PICOSECIND PULSE LABS, MODEL 5501)
F0321818M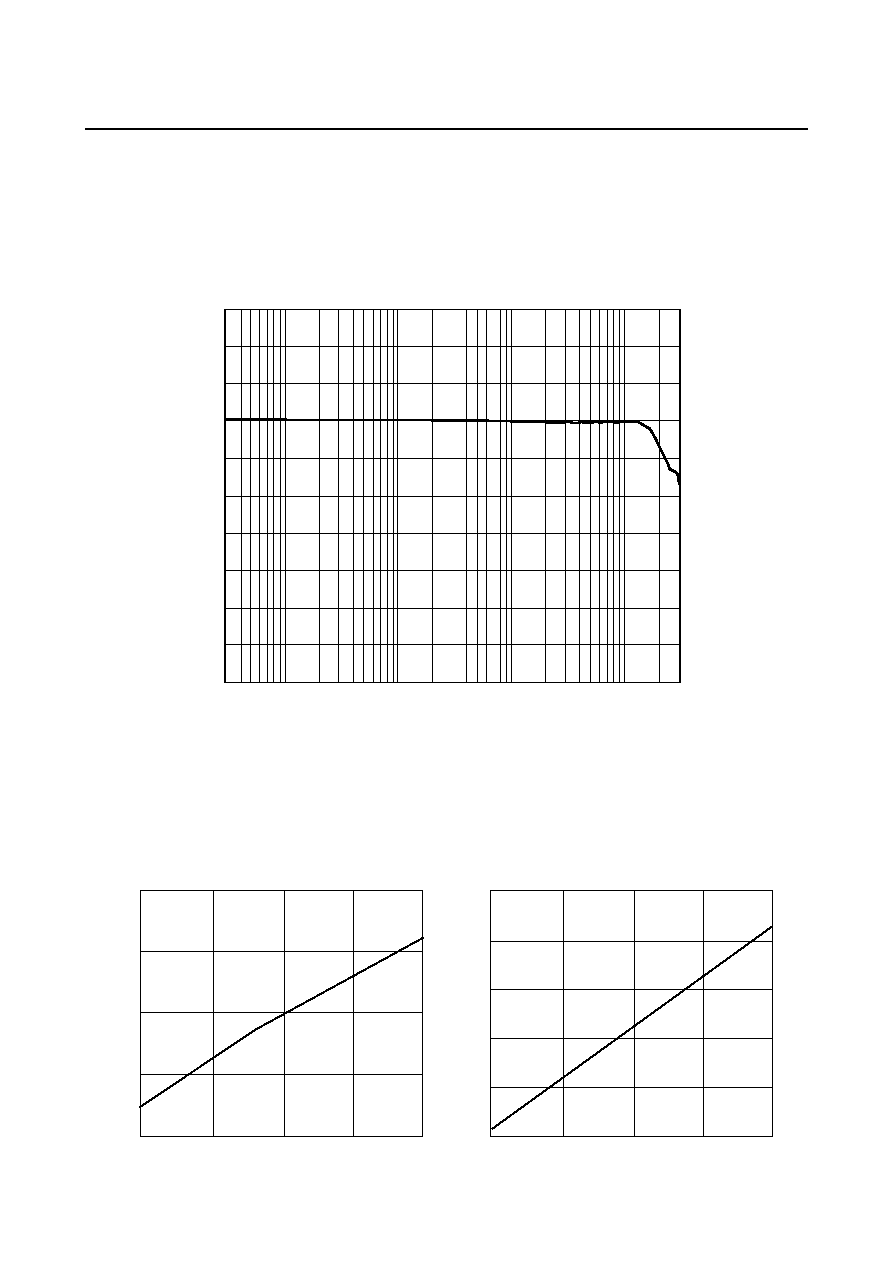 F0321818M
Typical AC Characteristics
=GND, Pin =-40 dBm, RL =50
(2) Dependance of Gain and High Frequency Cutoff on Power Supply Variations
=GND, Pin =-40 dBm, RL =50
High Frequency Cut-off (GHz)