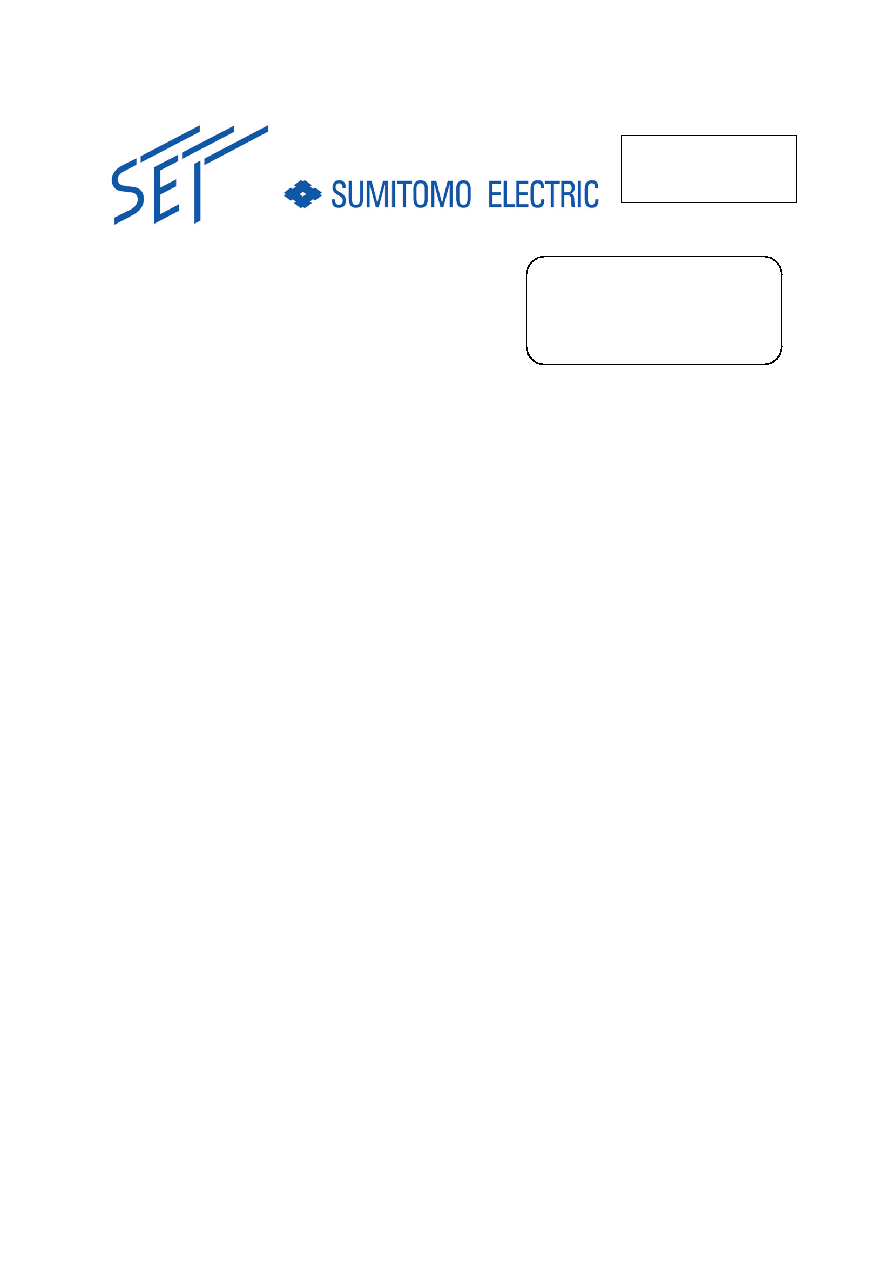 Features
Low voltage of +5.0V single power supply
Typical 7.5GHz broad bandwidth
Over 20dB wide dynamic range
Applications
Preamplifier of an optical receiver circuit for OC-192/STM-64(10Gb/
Functional Description
The F0100613B is a stable GaAs integrated transimpedance amplifier capable of 29dB
gain at a typical 7.5GHz 3dB-cutoff-frequency, making it ideally suited for a 10Gb/s optical
receiver circuit, for example, OC-192/STM-64, instrumentation, and measurement applica-
tions. The integrated feedback loop design provides broad bandwidth and stable operation.
The F0100613B typically specifies a high transimpedance of 1.5k

(RL=50
dynamic range of over 20dB. Furthermore, it can operate with a supply voltage of single
+5.0V.
Only chip-shipment is available for all product lineups of GaAs transimpedance amplifiers,
because the packaged preamplifier cannot operate with the maximum performance owing to
parasitic capacitance of the package.
The F0100613B and F0100614B are various in pad assignment.
F0100613B
10Gb/s Receiver
Transimpedance Amplifier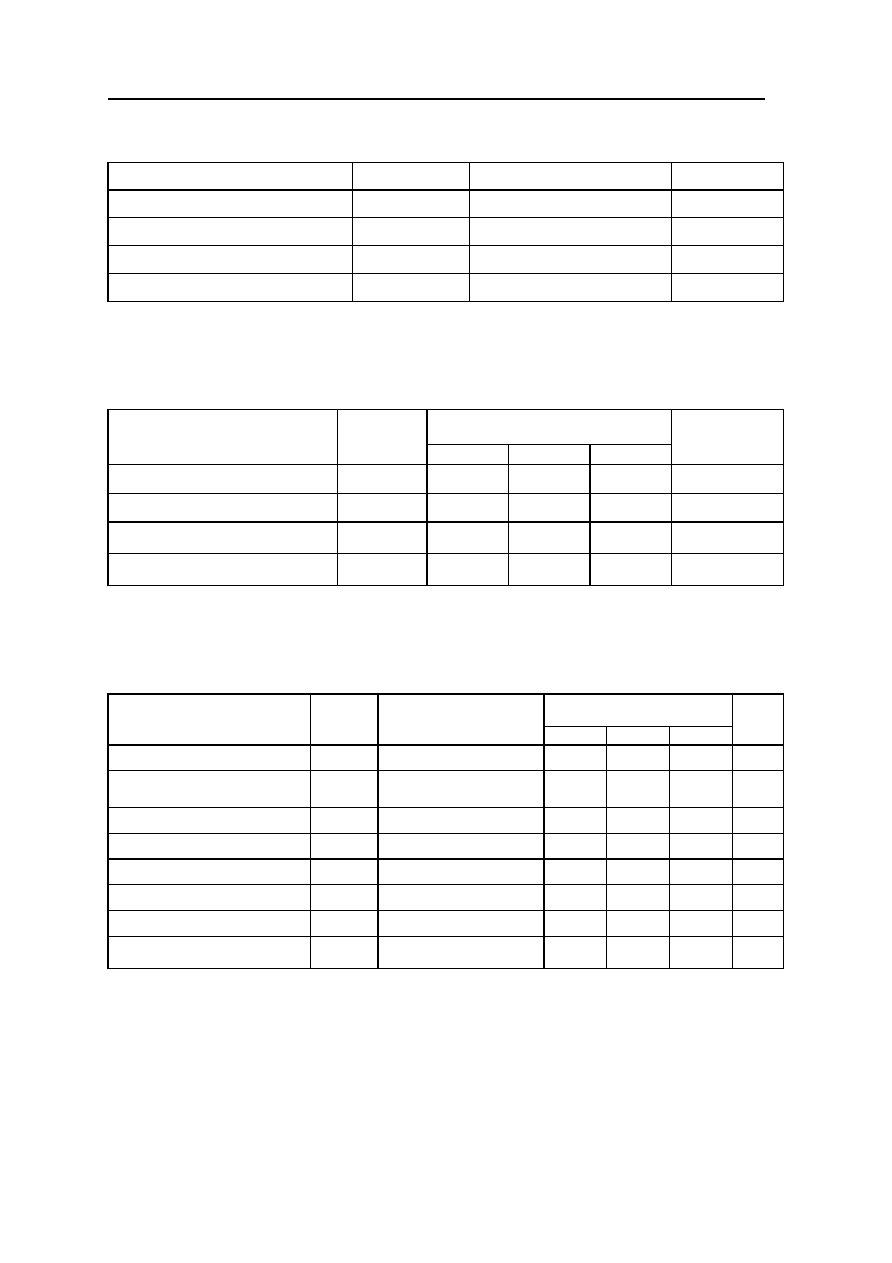 F0100613B 10Gb/s Transimpedance Amplifier
Absolute Maximum Ratings
Parameter Symbol Value Units
Ambient Operating Temperature
Recommended Operating Conditions
Ambient Operating Temperature
Input bond wire inductance
Electrical Characteristics
-3dB High Frequency Cut-off
-3dB Low Frequency Cut-off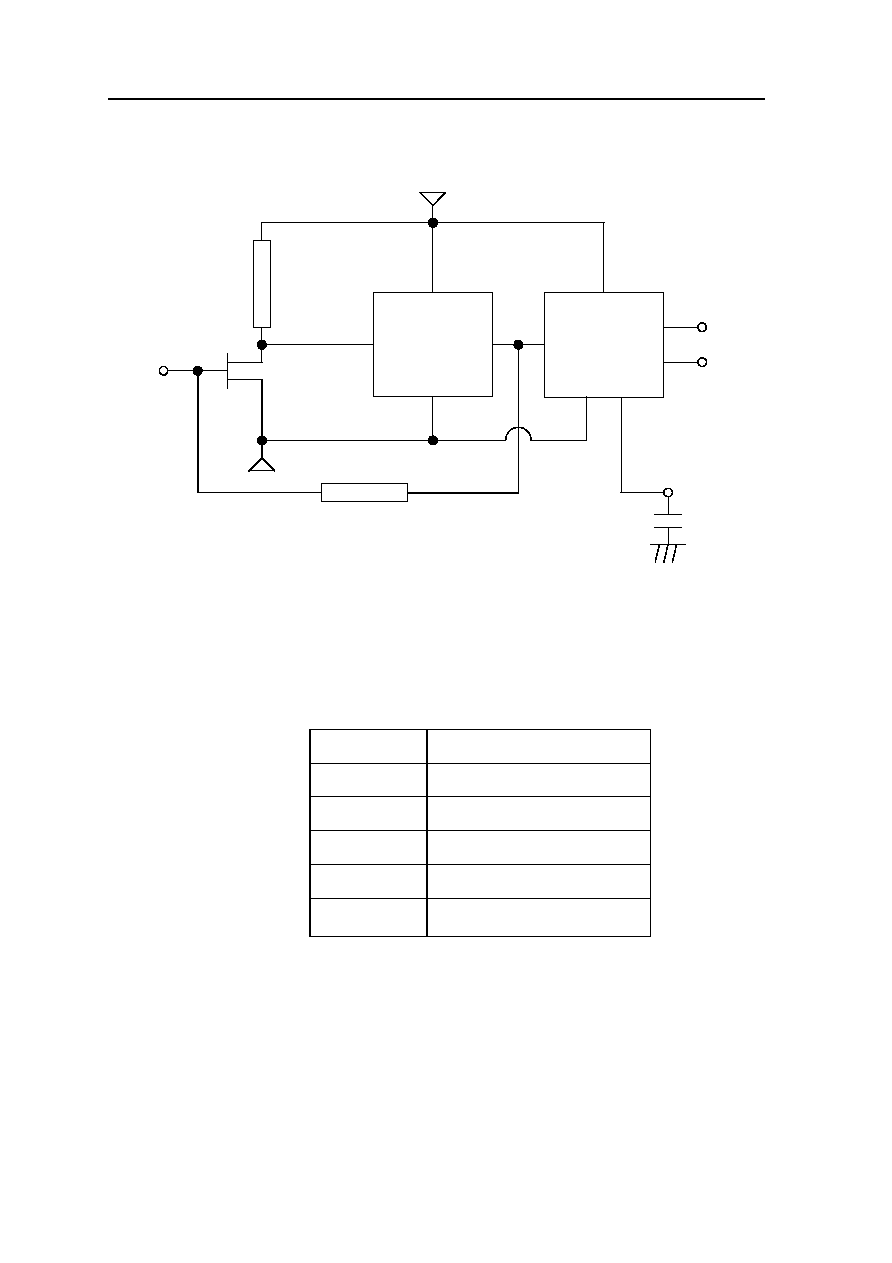 F0100613B 10Gb/s Transimpedance Amplifier
Block Diagram
Die Pad Description
Connect outer
Capacitance

F0100613B 10Gb/s Transimpedance Amplifier
Die Pad Assignment
Symbol Center Coordinates (um)

F0100613B 10Gb/s Transimpedance Amplifier
Test Circuits
2) Sensitivity Characteristics