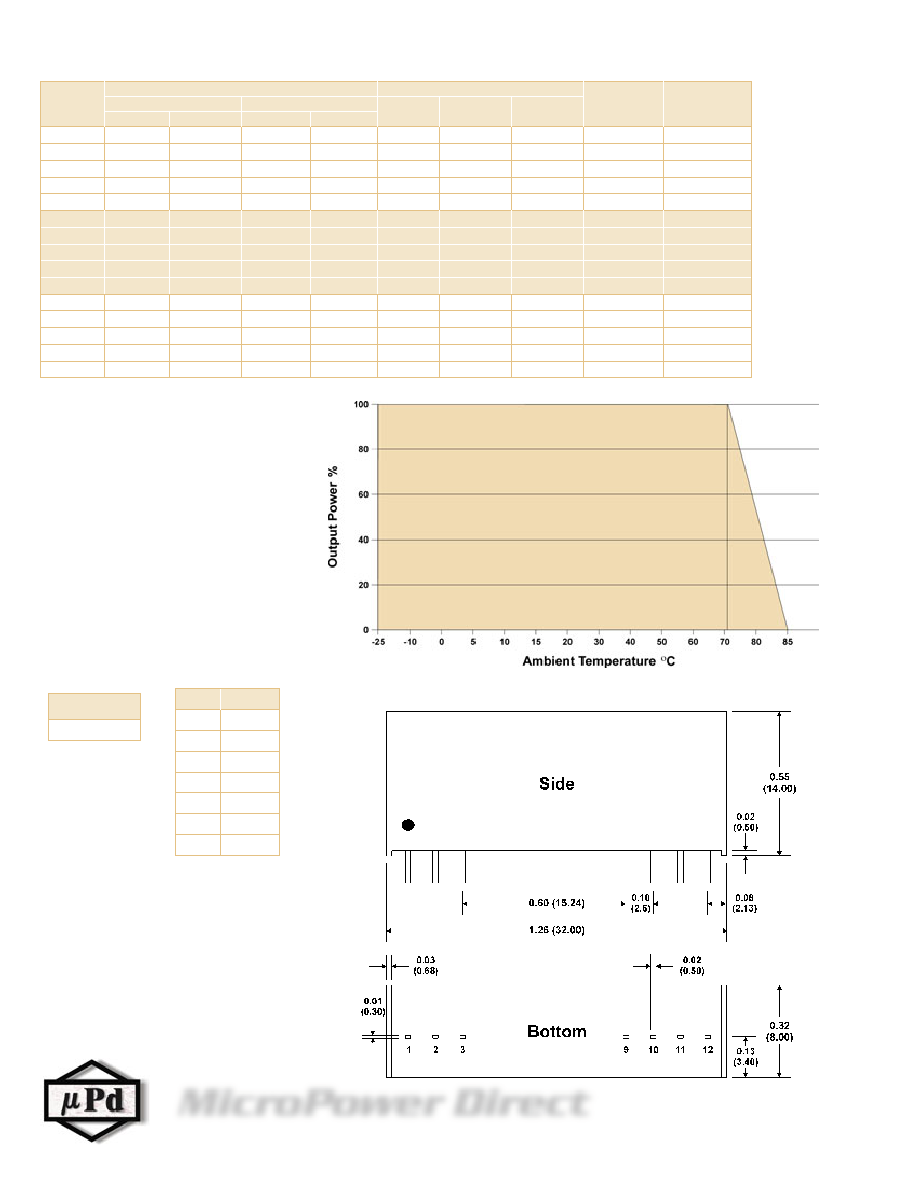 Notes:
1. Output load regulation is specifi ed for a load change
2. When measuring output ripple, it is recommended
that an external 0.33 F ceramic capacitor be placed
from the +Vout pin to the -Vout pin.
3. Operation at no-load will not damage these units.
However, they may not meet all specifi cations.
4. These do not require external components to operate,
but the use of a low ESR capacitor (approximately
10 uF, ESR <1.0 at 100 kHz) mounted close to the
converter input pins is recommended.
5. It is recommended that a fuse be used on the input of
a power supply for protection. See the table above for
the correct rating.
Model Selection Guide
Notes:
All dimensions are typical in inches (mm)
Tolerance x.xx = ±0.01 (±0.25)
Pin 1 is marked by a "dot" or indentation on the side of the unit
Mechanical Dimensions
Pin Connections
Capacitive
Load
MicroPower Direct
www.micropowerdirect.com
232 Tosca Drive Stoughton, MA 02072
TEL: (781) 344-8226
FAX: (781) 344-8481
E-Mail: sales@micropowerdirect.com
Model
Number
Input
Output
Effi ciency
(%, Typ)
Fuse Rating
Slow-Blow
(mA)
Voltage (VDC)
Current (mA)
Voltage
(VDC)
Current
(mA, Max)
Current
(mA, Min)
Nominal
Range
Full-Load
No-Load
Derating Curve