L1481T-5
TO-220
Low Power-Loss
Voltage Regulators
NIKO-SEM
FEATURES
Low power-loss(Dropout voltage:Max.0.5
Line-up for 5V and 9V output type
Compact resin package(TO-220 package)
High-precision output voltage type
(Output voltage precision: ±3.0%)
Built-in ON/OFF control function
Built-in overcurrent protection, overheat
protection, ASO protection circuit
Lead forming type is also available.
APPLICATIONS

Power supplies for varies electronic
equipment such as AV, OA equipment
( ) : T y p i c a l d i m e n s i o n s
O N / O F F c o n t r o l t e r m i n a l ( V c )
I n t e r n a l c o n n e c t i o n d i a g r a m
TYPICAL APPLICATION
- Basic Adjustable Regulator Circuit -
L1481T-5
TO-220
Low Power-Loss
Voltage Regulators
NIKO-SEM
ABSOLUTE MAXIMUM RATINGS
(1) All are open except GND and applicable terminals
(2) Overheat protection may operate at 125<=Tj<=150°C.
ELECTRICAL CHARACTERISTICS (
Unless otherwise specified, T
Parameter
Symbol
Test Conditions
Typical
Limits
(5)
= 5mA
2A
Temperature coefficient of
output voltage
ON-state voltage for control
ON-state voltage for control
OFF-state voltage for control
OFF-state voltage for control
Refer to Fig.2 Test Circuit of Ripple
Rejection
(5) Input voltage shall be the value when output voltage is 95% in comparison with the initial value.
(6) In case of opening control terminal, output voltage turns on.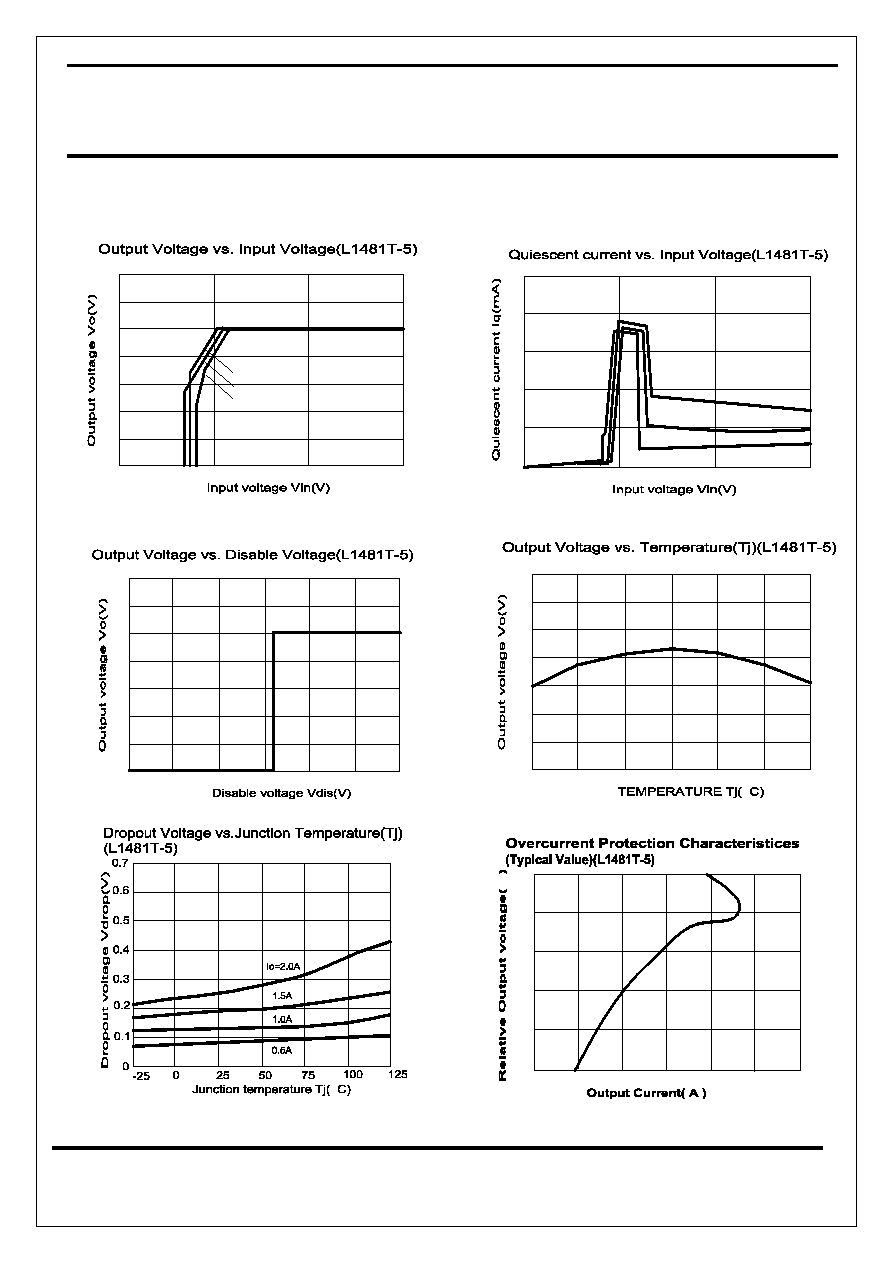 L1481T-5
TO-220
Low Power-Loss
Voltage Regulators
NIKO-SEM
Typical Performance Characteristics
3
0
0
20
1
2
80
60
40
100
%
4
5
6
V =7V
IN
L1481T-5
TO-220
Low Power-Loss
Voltage Regulators
NIKO-SEM
P :No heat sink
P :With infinite heat sink
RR = 20 log [ei(RMS) / eo(RMS)]
Fig.2 Test Circuit of Ripple Rejection
L1481T-5
TO-220
Low Power-Loss
Voltage Regulators
NIKO-SEM
DEVICE SELECTION GUIDE
Device
Package
Marking
PIN CONFIGURATIONS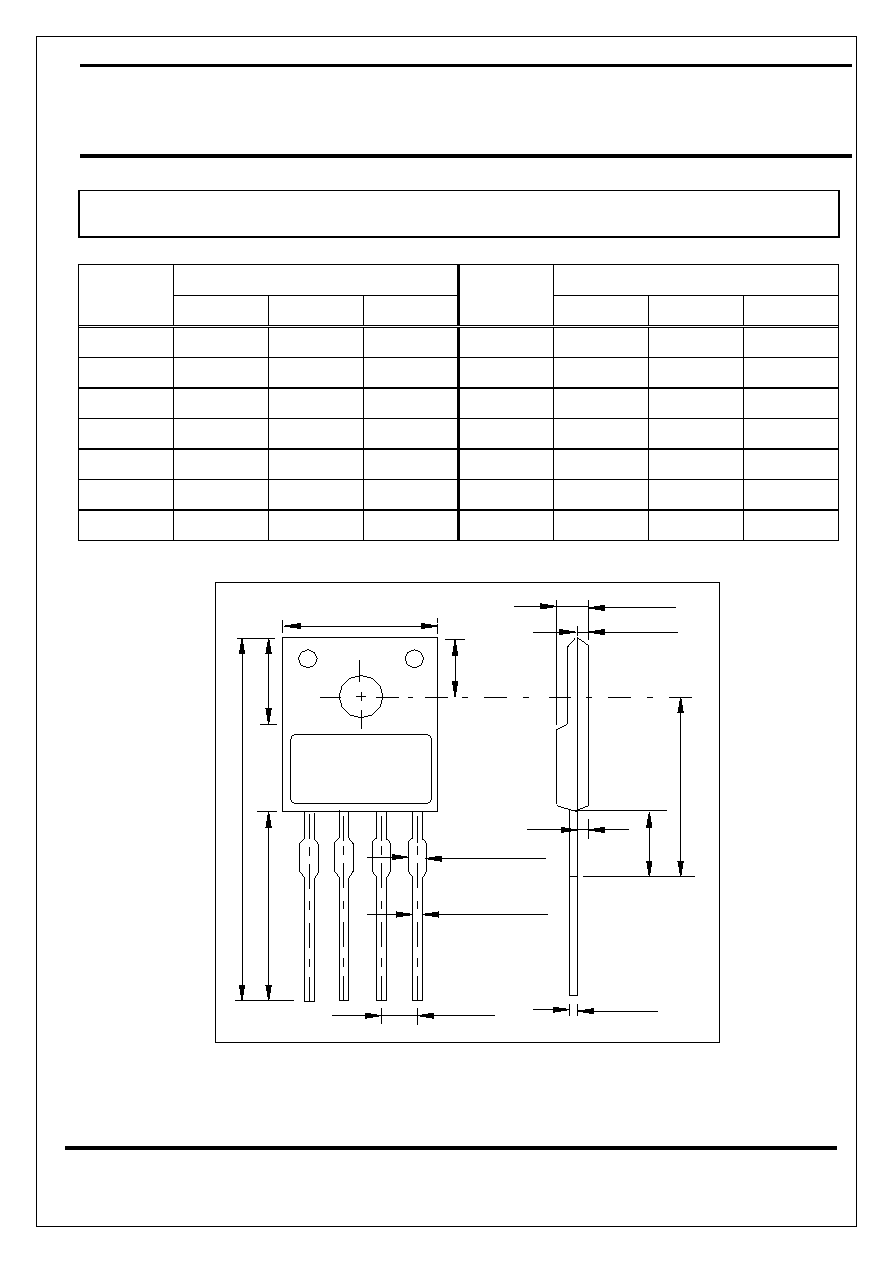 L1481T-5
TO-220
Low Power-Loss
Voltage Regulators
NIKO-SEM
TO-220 (4-Lead) MECHANICAL DATA
B 7.4 7.6 7.8 I 4.4 4.6 4.8