3A Fixed Low Dropout
Linear Regulator (LDO)
L1085-3.3
TO-252,263,220
NIKO-SEM
GENERAL DESCRIPTION
The L1085 is a positive and low dropout
three-terminal voltage regulator with 3A out-
put current capability. This device is design-
ed for use in low voltage applications that
offers lower dropout voltage and faster tran-
sient response.
This device is fully protected against over
current faults, over temperature operation,
reversed input polarity, reversed lead insert-
ion, transient voltage spike ...etc.
On-Chips trimming the reference voltage to
1% and features the low dropout of maxi-
mum 1.50 volts.
The L1085 Series regulators are available
in the popular industry standard TO-263
TO-220 and TO-252 packages.


FEATURES
Very easy to use, it requires only two
external resistors to set the output voltage
Low ground current
Fast transient response
Current & thermal limiting
Line regulation: 0.5% typical
Load regulation: 0.5% typical
TO-263, TO-220 and TO-252 packages
APPLICATIONS
High current microprocessor supplies
Low voltage logic supply
Powering VGA & sound card
Portable instrumentation
Constant current regulator
Post regulator for switching power supply
TYPICAL APPLICATION
Basic Fixed Output Regulator Circuit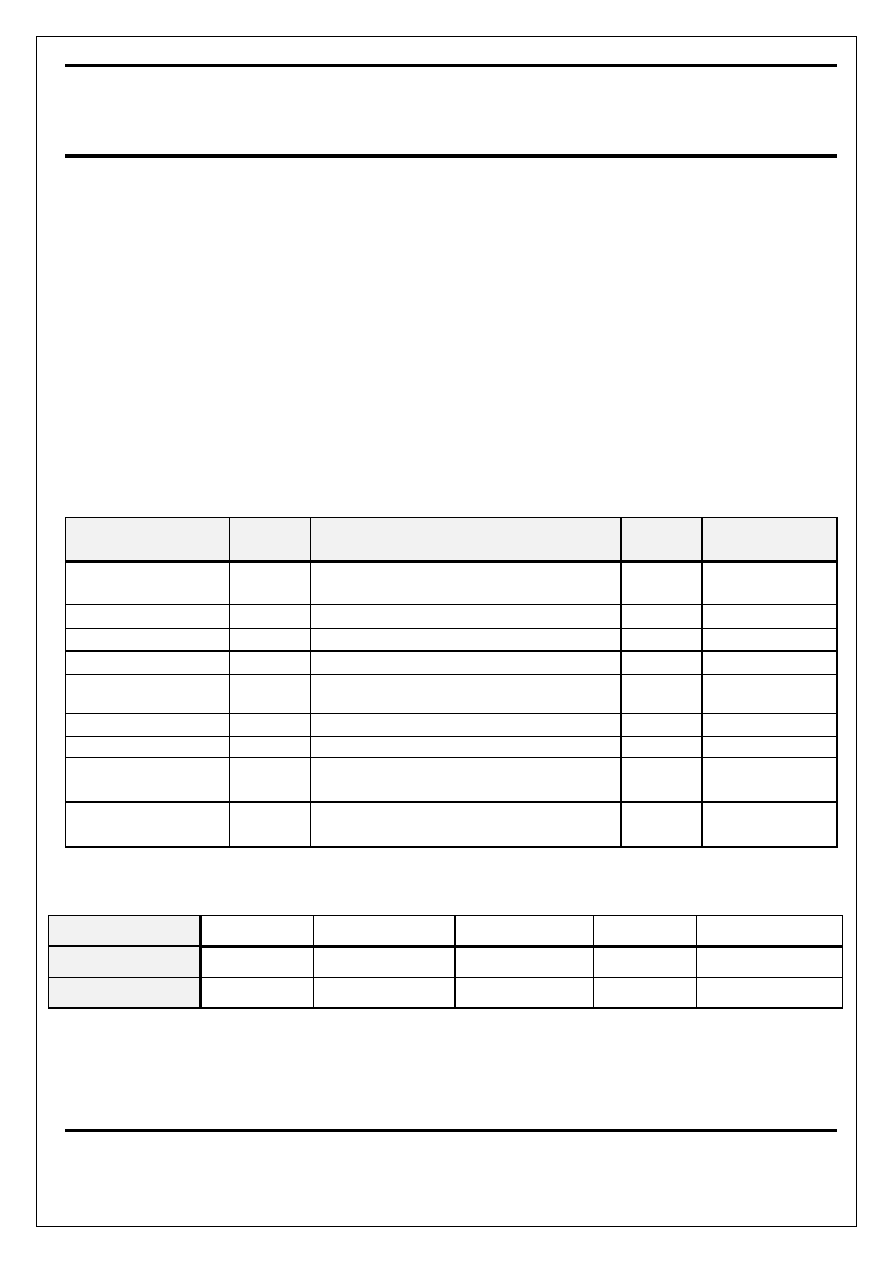 3A Fixed Low Dropout
Linear Regulator (LDO)
L1085-3.3
TO-252,263,220
NIKO-SEM
ABSOLUTE MAXIMUM RATINGS
7V
TO-263
TO-252
60 °C/W
70 °C/W
50 °C/W
ELECTRICAL CHARACTERISTICS (
Unless otherwise specified, T
Parameter
Symbol
Test Conditions
Typical
Limits
Output Voltage
(Fixed Version)
= 10mA
= 3A
= 10mA
3A
Minimum Load
Current
Ripple Rejection
Ratio
= 3A
DEVICE SELECTION GUIDE
Device
L1085D-3.3 L1085S-3.3 L1085S3-3.3 L1085T-3.3 L1085S5-3.3
Package
TO-263 (2-Lead) TO-263 (3-Lead) TO-220
Marking
L1085-33 L1085-33 L1085-33 L1085-33 L1085-33
3A Fixed Low Dropout
Linear Regulator (LDO)
L1085-3.3
TO-252,263,220
NIKO-SEM
PIN CONFIGURATIONS
Note: TAB is Output Pin
Note: TAB is Output Pin (For 5-pin)
3A Fixed Low Dropout
Linear Regulator (LDO)
L1085-3.3
TO-252,263,220
NIKO-SEM
TO-263 (D
PAK) MECHANICAL DATA
A 14.5 15 15.8 H 1.0 1.5 1.8
F -0.102 0.203 M 4.83 5.08 5.33
3A Fixed Low Dropout
Linear Regulator (LDO)
L1085-3.3
TO-252,263,220
NIKO-SEM
TO-263 (D
PAK) MECHANICAL DATA
A 14.5 15 15.8 H 1.0 1.5 1.8
F -0.102 0.203 M 4.83 5.08 5.33