2020/2021
DATA DELAY DEVICES, INC.
3 Mt. Prospect Ave. Clifton, NJ 07013
FIXED SIP DELAY LINE
T
R
< 1ns
(SERIES 2020 & 2021)
FEATURES
PACKAGES
Fast rise time for high frequency applications
Delay available from 100ps to 2500ps
Very narrow device (SIP package)
Stackable for PC board economy
Meets or exceeds MIL-D-23859C
FUNCTIONAL DESCRIPTION
The 2020- and 2021-series devices are fixed, single-input, single-output,
passive delay lines. The signal input (IN) is reproduced at the output (OUT),
shifted by a time (T
) given by the device dash number. The characteristic
impedance of the lines is nominally 50 ohms. The rise time (T
is no more than 1ns, resulting in a 3dB bandwidth of at least 350MHz.
SERIES SPECIFICATIONS
Tolerance:
Bandwidth:
Ripple in pass-band:
Dielectric breakdown:
Operating temperature:
Temperature coefficient: <100 PPM/
Functional Diagram
.020
DIA.
Package Dimensions
2001 Data Delay Devices
data
delay
devices,
inc.
PIN DESCRIPTIONS
DASH NUMBER SPECIFICATIONS
Part
Number
Part
Number
Delay
(ps)
Imped.
(
)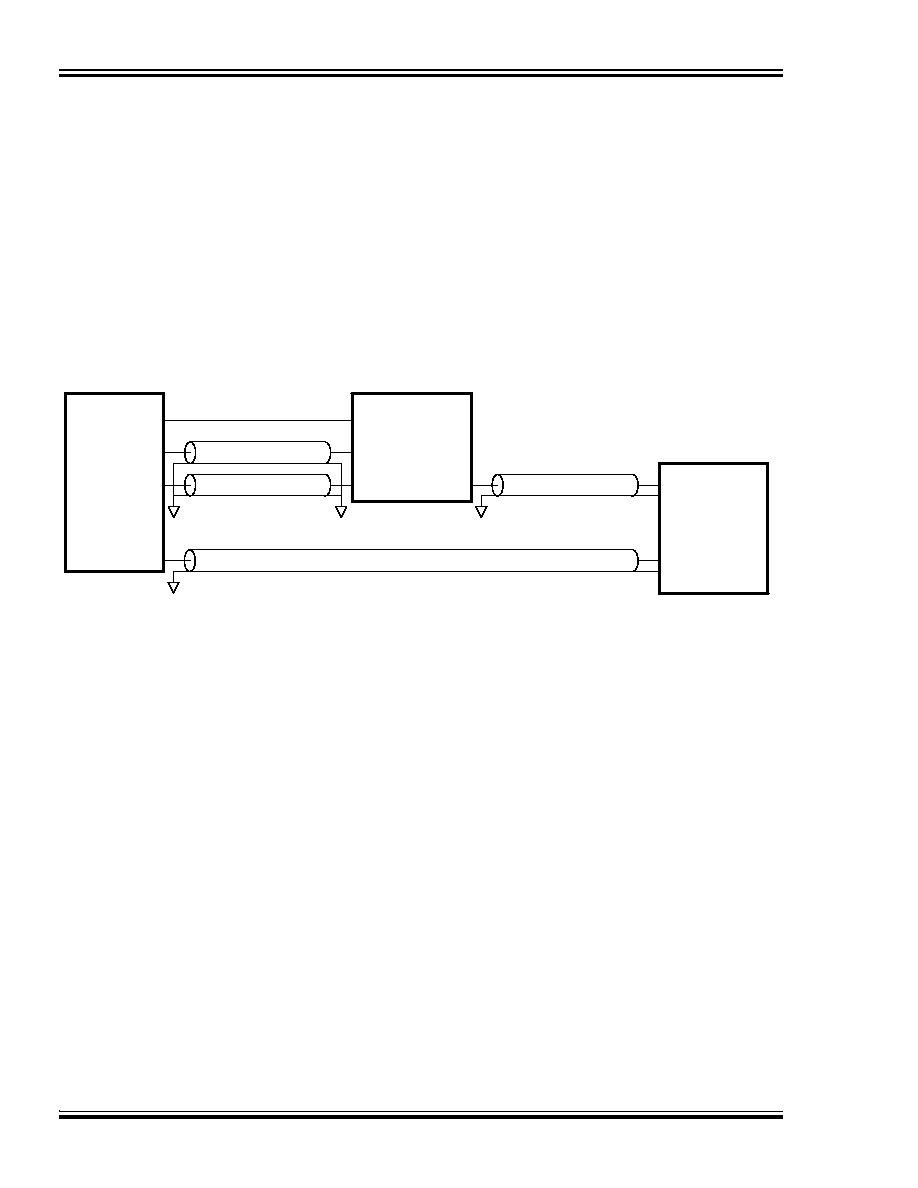 2020/2021
DATA DELAY DEVICES, INC.
Tel: 973-773-2299 Fax: 973-773-9672 http://www.datadelay.com
PASSIVE DELAY LINE TEST SPECIFICATIONS
TEST CONDITIONS
INPUT:
OUTPUT:
Ambient Temperature:
Z
load
:
Source Amplitude:
Source Impedance:
Input Frequency:
Network analyzer is used in phase measurement mode, normalized with a wire jumper between input and
output of DUT test socket. Delay is related to phase lag with proportionality constant of 100ps/deg.
NOTE: The above conditions are for test only and do not in any way restrict the operation of the device.
Test Setup
NETWORK
ANALYZER
(HP 3577A)
50-OHM
SIGNAL
OUT
GND