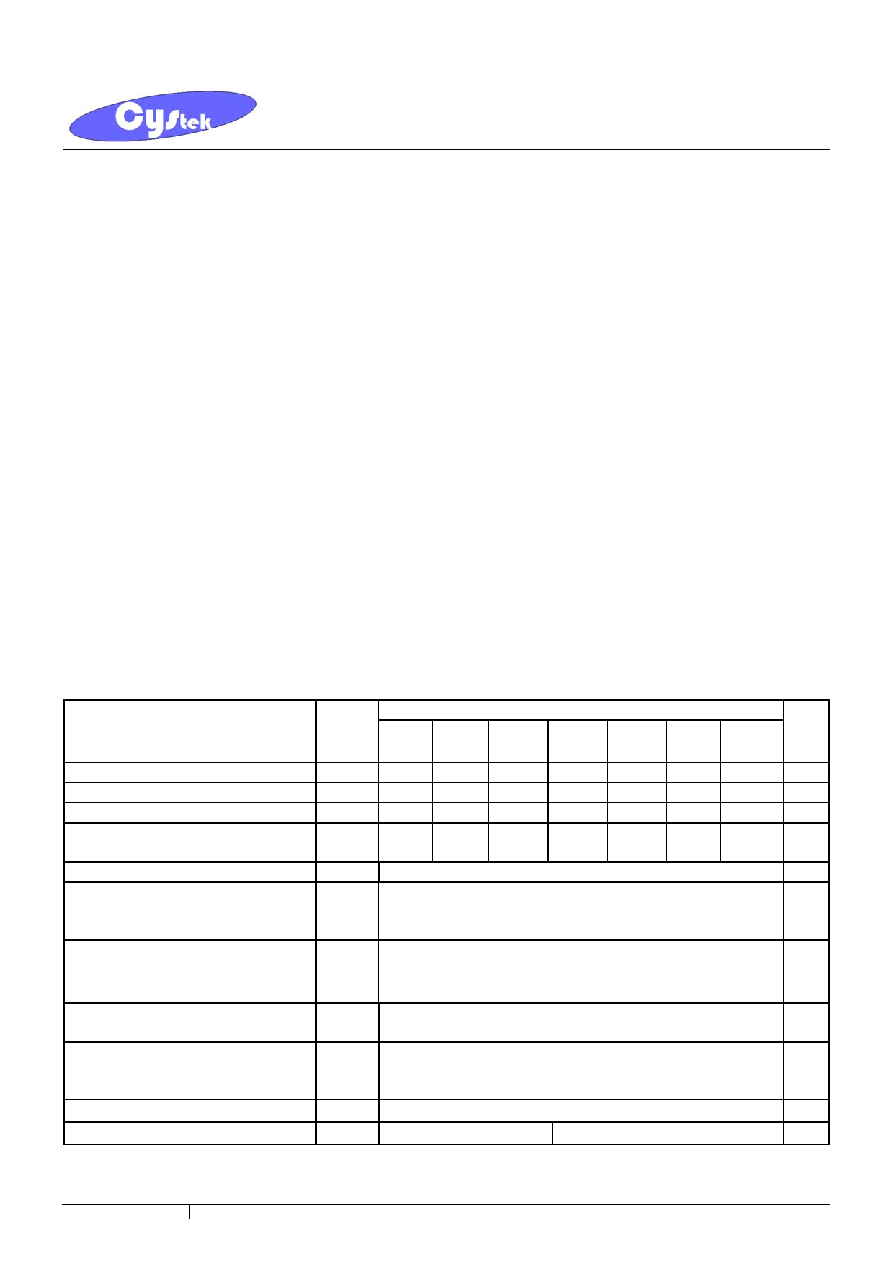 CYStech Electronics Corp.
Spec. No. : C333SA
Issued Date : 2003.05.21
Revised Date :
Page No. : 1/3
CYStek Product Specification
3.0Amp. Surface Mount Schottky Barrier Diodes
Features
For surface mounted applications.
For use in low voltage, high frequency inverters, free wheeling, and polarity protection applications
Plastic material used carries Underwriters Laboratory Flammability Classification 94V-0
High temperature soldering: 250
C/10 seconds at terminals
Exceeds environmental standards of MIL-S-19500/228
Mechanical Data
Case: SMA/DO-214AC molded plastic.
Terminals: Solder plated, solderable per MIL-STD-750 method 2026
Polarity: Indicated by cathode band.
Packaging: 12mm tape per EIA STD RS-481.
Weight: 0.064 gram, 0.002 ounce
Maximum Ratings and Electrical Characteristics
C ambient temperature unless otherwise specified. )
Repetitive peak reverse voltage
Maximum DC blocking voltage
Average forward rectified current
Peak forward surge current @8.3ms
single half sine wave superimposed
on rated load (JEDEC method)
Maximum DC reverse current
V
mA
mA
Maximum thermal resistance,
Junction to ambient
Diode junction capacitance @
f=1MHz and applied 4V reverse
voltage
Notes : 1.Pulse test, pulse width=300sec, 2% duty cycle
2.Mounted on PCB with 14mm˛ (0.013mm thickness) copper pad area.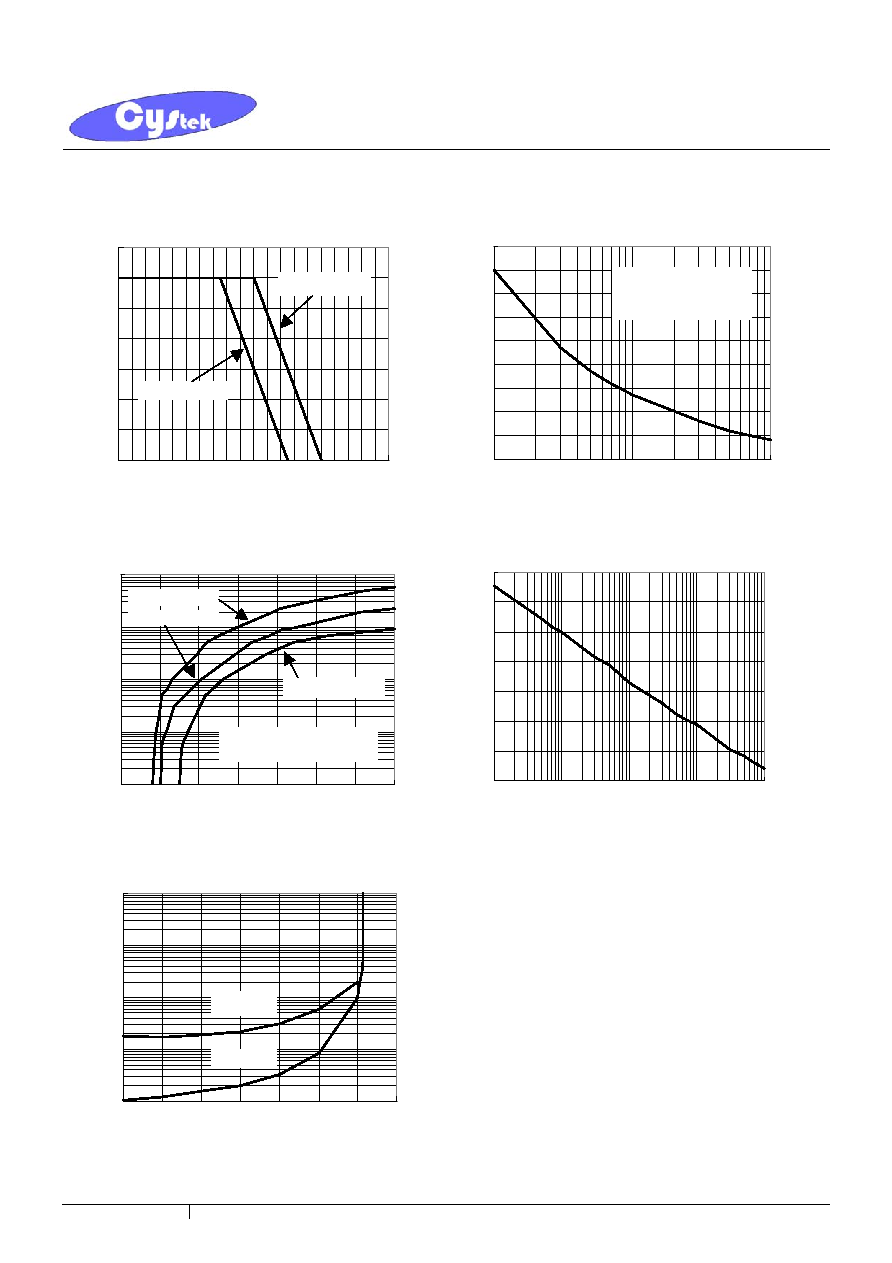 CYStech Electronics Corp.
Spec. No. : C333SA
Issued Date : 2003.05.21
Revised Date :
Page No. : 2/3
CYStek Product Specification
Characteristic Curves
Forward Current Derating Curve
Ambient Temperature---TA()
Average Forward Current---Io(A)
Maximum Non-Repetitive Forward Surge Current
Peak Forward Surge Current---IFSM(
Tj=25, 8.3ms Single Half
Sine Wave
JEDEC method
Forward Current vs Forward Voltage
Tj=25, Pulse width=300s,
1% Duty cycle
Junction Capacitance vs Reverse Voltage
Junction Capacitance---CJ(pF)
Reverse Leakage Current vs Reverse Voltage
Percent of Rated Peak Reverse Voltage---(%)
Reverse Leakage Current---IR(mA)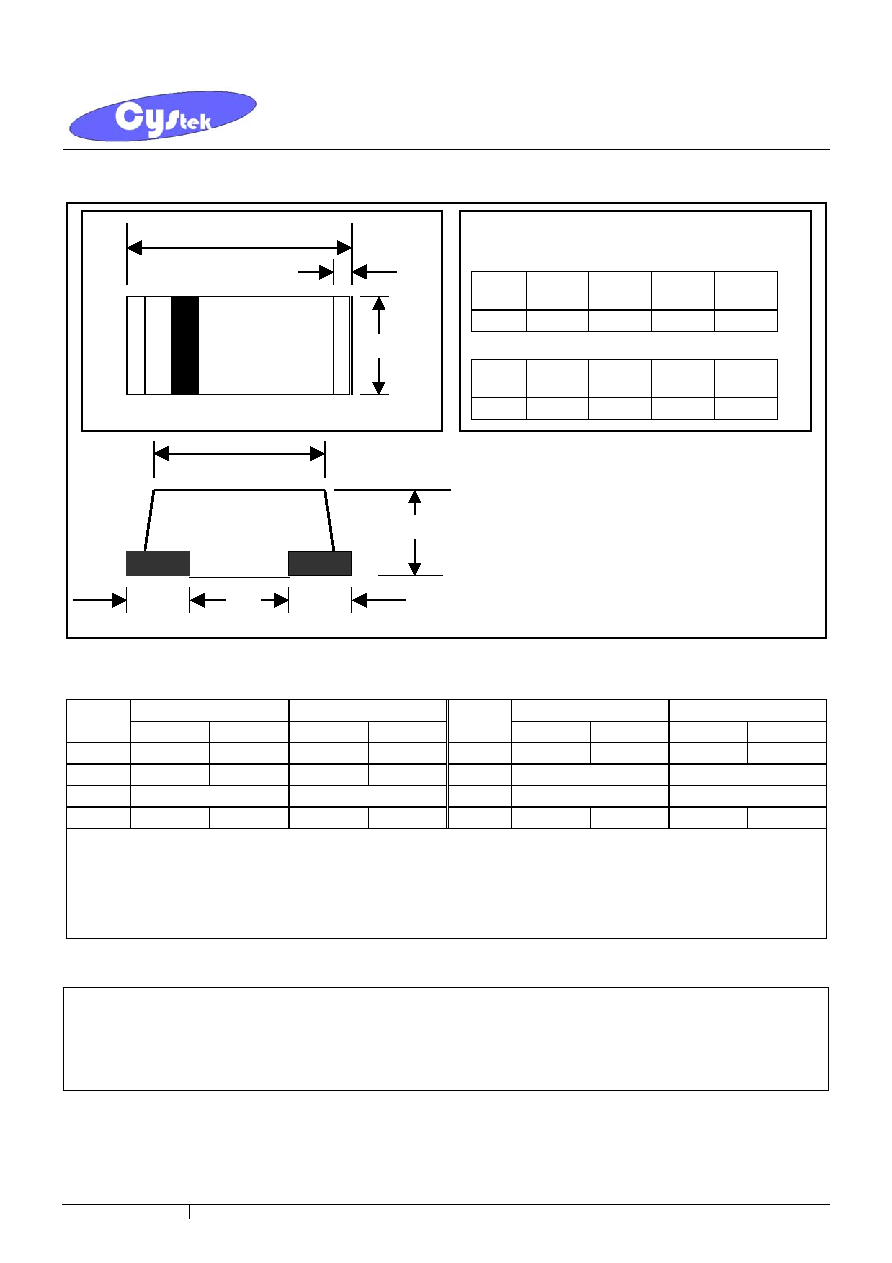 CYStech Electronics Corp.
Spec. No. : C333SA
Issued Date : 2003.05.21
Revised Date :
Page No. : 3/3
CYStek Product Specification
SMA/DO-214AC Dimension
A 0.177 0.185 4.4 4.8 E 0.060 0.067 1.5 1.7
B 0.094 0.110 2.4 2.8 F
1.Controlling dimension : millimeters.
2.Maximum lead thickness includes lead finish thickness, and minimum lead thickness is the minimum thickness of base material.
3.If there is any question with packing specification or packing method, please contact your local CYStek sales office.
Lead : 42 Alloy ; solder plating
Mold Compound : Epoxy resin family, flammability solid burning class:UL94V-0
Important Notice:
All rights are reserved. Reproduction in whole or in part is prohibited without the prior written approval of CYStek.
CYStek reserves the right to make changes to its products without notice.
CYStek semiconductor products are not warranted to be suitable for use in Life-Support Applications, or systems.
CYStek assumes no liability for any consequence of customer product design, infringement of patents, or application assistance.

C
SMA Plastic Surface
Mounted Package
CYStek Package Code:SA