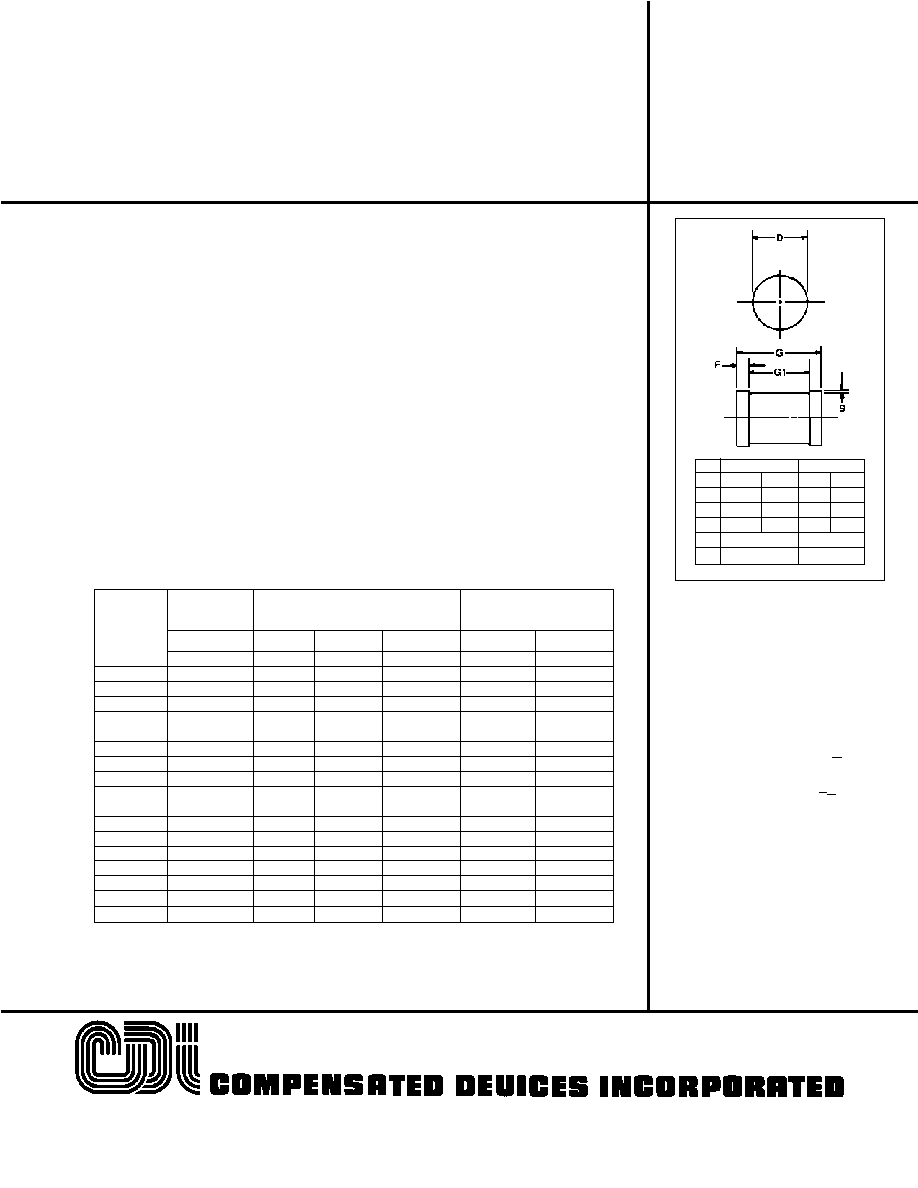 22 COREY STREET, MELROSE, MASSACHUSETTS 02176
PHONE (781) 665-1071
WEBSITE: http://www.cdi-diodes.com
E-mail: mail@cdi-diodes.com
CDI WORKING PEAK
MAXIMUM REVERSE
TYPE
REVERSE
MAXIMUM FORWARD VOLTAGE
LEAKAGE CURRENT
NUMBER
VOLTAGE
AT RATED VOLTAGE
VRWM
VF @ 0.1A
VF @ 1.0A
VF @ 3.1A
IR @ +25°C
IR @ +100°C
VOLTS
VOLTS
VOLTS
VOLTS
mA
mA
CDLL5817
CDLL5818
CDLL5819
J,JX,JV & JS
5819UR-1
CDLL6759
CDLL6760
CDLL6761
J,JX,JV & JS
6761UR-1
CDLL1A20
CDLL1A30
CDLL1A40
CDLL1A50
CDLL1A60
CDLL1A80
CDLL1A100
· 1N5819UR-1 AND 1N6761UR-1 AVAILABLE IN
JAN, JANTX, JANTXV
AND JANS
PER MIL-PRF-19500/586
· 1 AMP SCHOTTKY BARRIER RECTIFIERS
· HERMETICALLY SEALED
· LEADLESS PACKAGE FOR SURFACE MOUNT
· METALLURGICALLY BONDED
1N5819UR
and
CDLL5817 thru CDLL5819
and
CDLL6759 thru CDLL6761
and
CDLL1A20 thru CDLL1A100
FIGURE 1
DESIGN DATA
CASE: DO-213AB, Hermetically sealed
glass case. (MELF, LL41)
LEAD FINISH: Tin / Lead
THERMAL RESISTANCE: (ROJEC):
40 °C/W maximum at L = 0 inch
THERMAL IMPEDANCE: (ZOJX): 12
°C/W maximum
POLARITY: Cathode end is banded.
MOUNTING SURFACE SELECTION:
The Axial Coefficient of Expansion
(COE) Of this Device is Approximately
+6PPM/°C. The COE of the Mounting
Surface System Should Be Selected To
Provide A Suitable Match With This
Device.
MAXIMUM RATINGS
Operating Temperature: -55°C to +125°C
Storage Temperature: -55°C to +150°C
Average Rectified Forward Current: 1.0 AMP @TEC = +55°C
Derating: 14 mA / °C above TEC = +55°C
ELECTRICAL CHARACTERISTICS @ 25°C, unless otherwise specified.
MILLIMETERS INCHES
DIM
MIN
MAX
MIN
MAX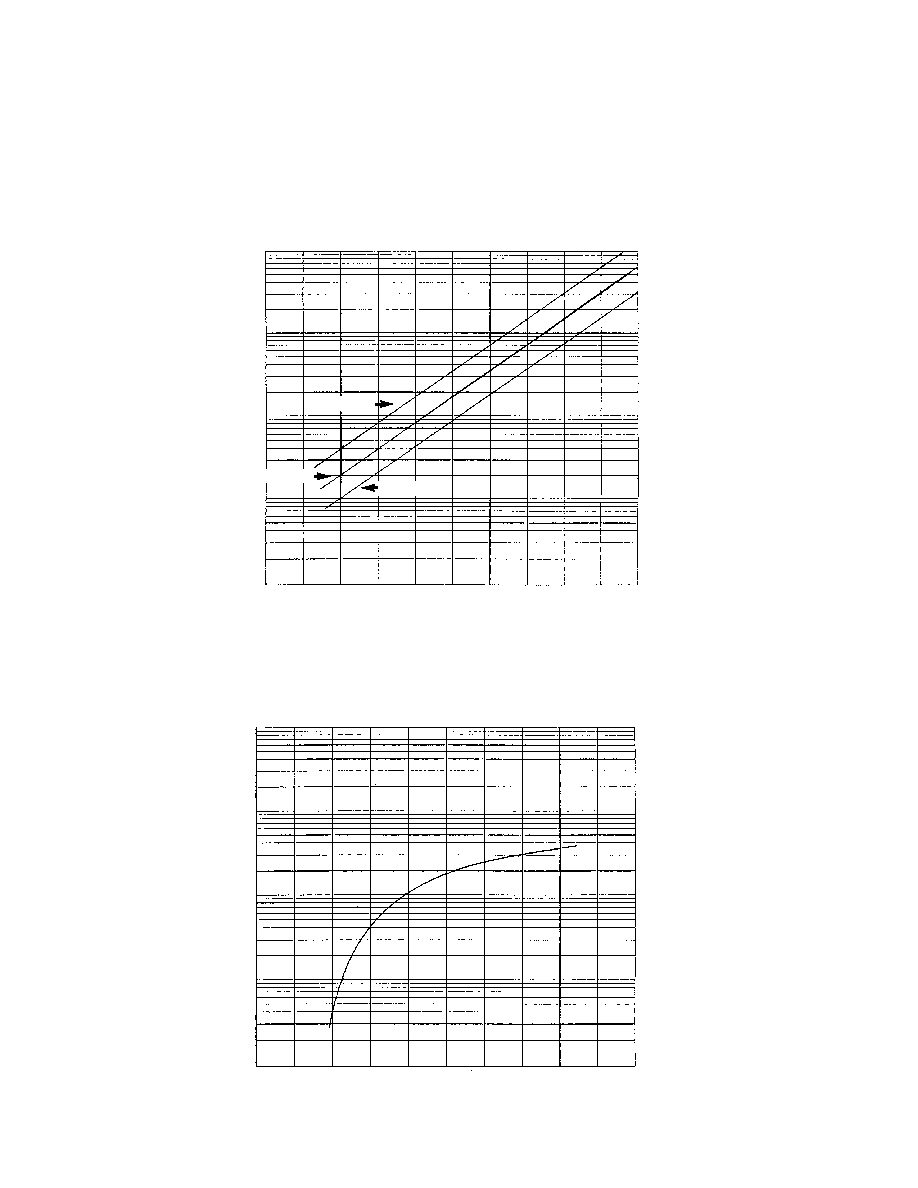 CDLL5817
thru
CDLL5819
and
CDLL6759
thru
CDLL6761
and
CDLL1A20
thru
CDLL1A100
TJ , JUNCTION TEMPERATURE (°C)
FIGURE 1
TYPICAL FORWARD VOLTAGE
VF, FORWARD VOLTAGE, INSTANTANEOUS (VOLTS)
FIGURE 2
TYPICAL REVERSE LEAKAGE CURRENT AT RATED PIV (PULSED)
CDLL5818
CDLL5817
CDLL5819