Advanced Power
N-CHANNEL ENHANCEMENT MODE
Electronics Corp.
POWER MOSFET
Simple Drive Requirement
Low On-resistance
Fast Switching Characteristics
Description
Absolute Maximum Ratings
Continuous Drain Current, V
Continuous Drain Current, V
Single Pulse Avalanche Energy
Operating Junction Temperature Range
Thermal Data
Thermal Resistance Junction-case
Thermal Resistance Junction-ambient
Data & specifications subject to change without notice
201112031
Storage Temperature Range
36
69
8.6
5.5
AP09N20H/J
G
D S
TO-251(J)
G D
S
TO-252(H)
The Advanced Power MOSFETs from APEC provide the
designer with the best combination of fast switching,
ruggedized device design, low on-resistance and cost-effectiveness.
The TO-252 package is universally preferred for all commercial-
industrial applications at power dissipation levels to approximately 50
watts. The through-hole version (AP09N20J) is available for low-
profile applications.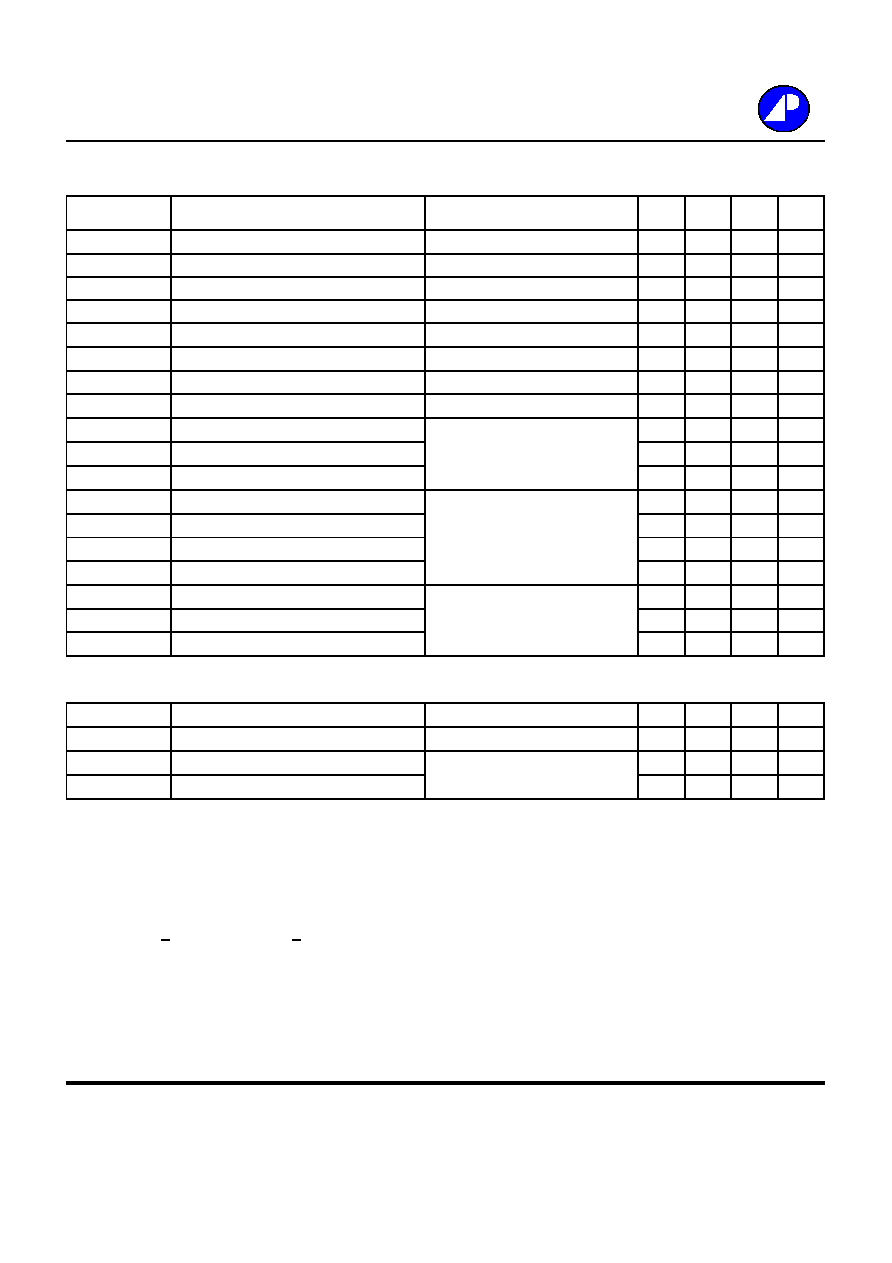 Electrical Characteristics@T
j
=25
o
C(unless otherwise specified)
Drain-Source Breakdown Voltage
Breakdown Voltage Temperature Coefficient
Static Drain-Source On-Resistance
Drain-Source Leakage Current (T
Drain-Source Leakage Current (T
Gate-Drain ("Miller") Charge
Reverse Transfer Capacitance
Source-Drain Diode
Notes:
1.Pulse width limited by safe operating area.
2.Starting T
3.Pulse width <300us , duty cycle <2%.
AP09N20H/J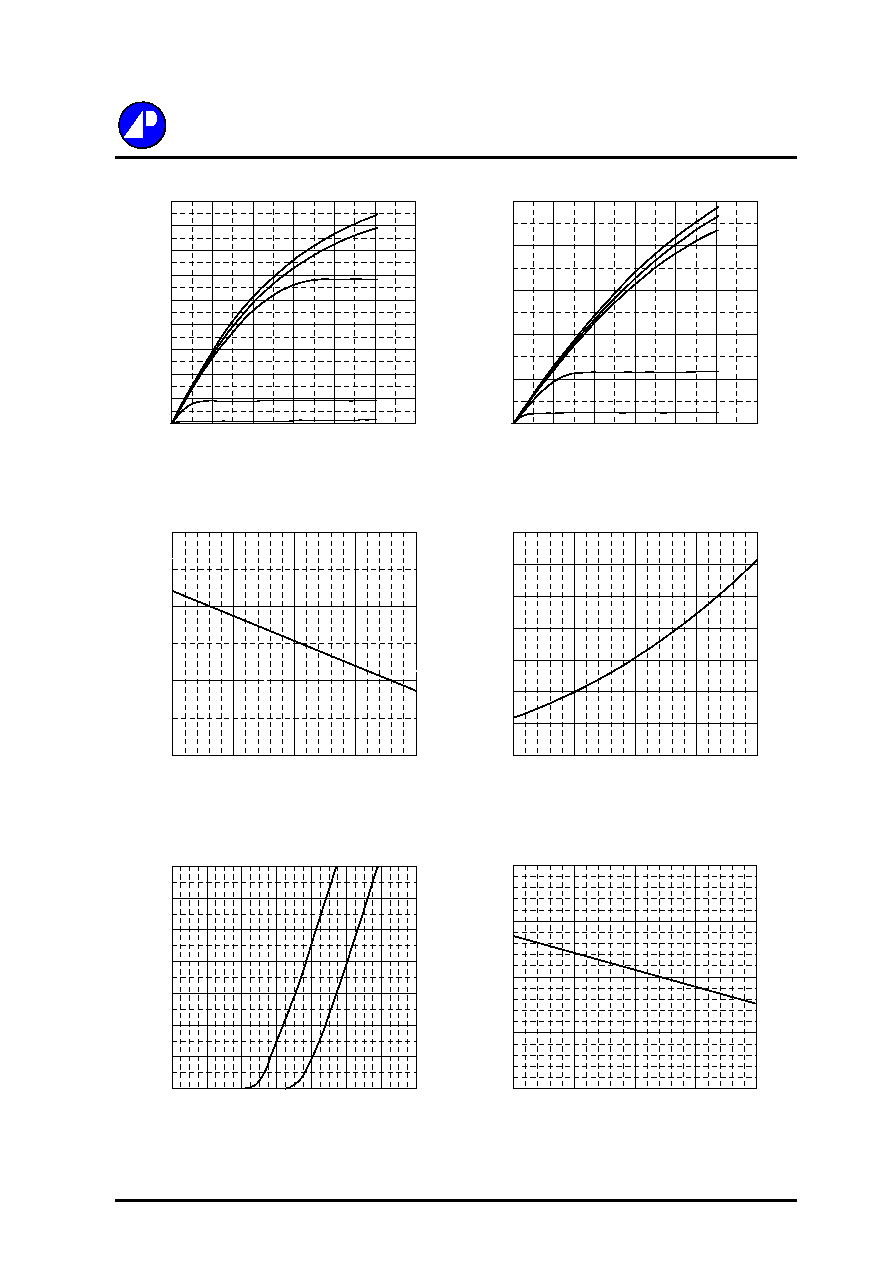 AP09N20H/J
Fig 1. Typical Output Characteristics
Fig 2. Typical Output Characteristics
Fig 3. Normalized BV
DSS
v.s. Junction
Fig 4. Normalized On-Resistance
Temperature
v.s. Junction Temperature
Fig 5. Forward Characteristic of
Fig 6. Gate Threshold Voltage v.s.
Reverse Diode
Junction Temperature
0
1
2
3
-50
0
50
100
150
T
j
, Junction Temperature (
o
C)
Norm
alize
d
B
V
DSS
(V)
0
0.4
0.8
1.2
1.6
2
2.4
2.8
-50
0
50
100
150
T
j
, Junction Temperature (
o
C )
Norm
alize
d
R
DS(
ON)
I
D
=5A
V
GS
=10V
0
2
4
6
8
10
12
14
16
18
0
2
4
6
8
10
12
V
DS
, Drain-to-Source Voltage (V)
I
D
, Drain Current (A)
T
C
=25
o
C
10V
8.0V
7.0V
5.0V
V
G
=4.0V
0
2
4
6
8
10
0
2
4
6
8
10
12
V
DS
, Drain-to-Source Voltage (V)
I
D
, Drain Current (A)
T
C
=150
o
C
10V
8.0V
7.0V
V
G
=4.0V
5.0V
0
1
2
3
4
5
6
7
0
0.2
0.4
0.6
0.8
1
1.2
1.4
V
SD
, Source-to-Drain Voltage (V)
I
S
(A)
T
j
=25
o
C
T
j
=150
o
C
1
2
3
4
5
-50
0
50
100
150
T
j
, Junction Temperature (
o
C )
V
GS(
t
h)
(V)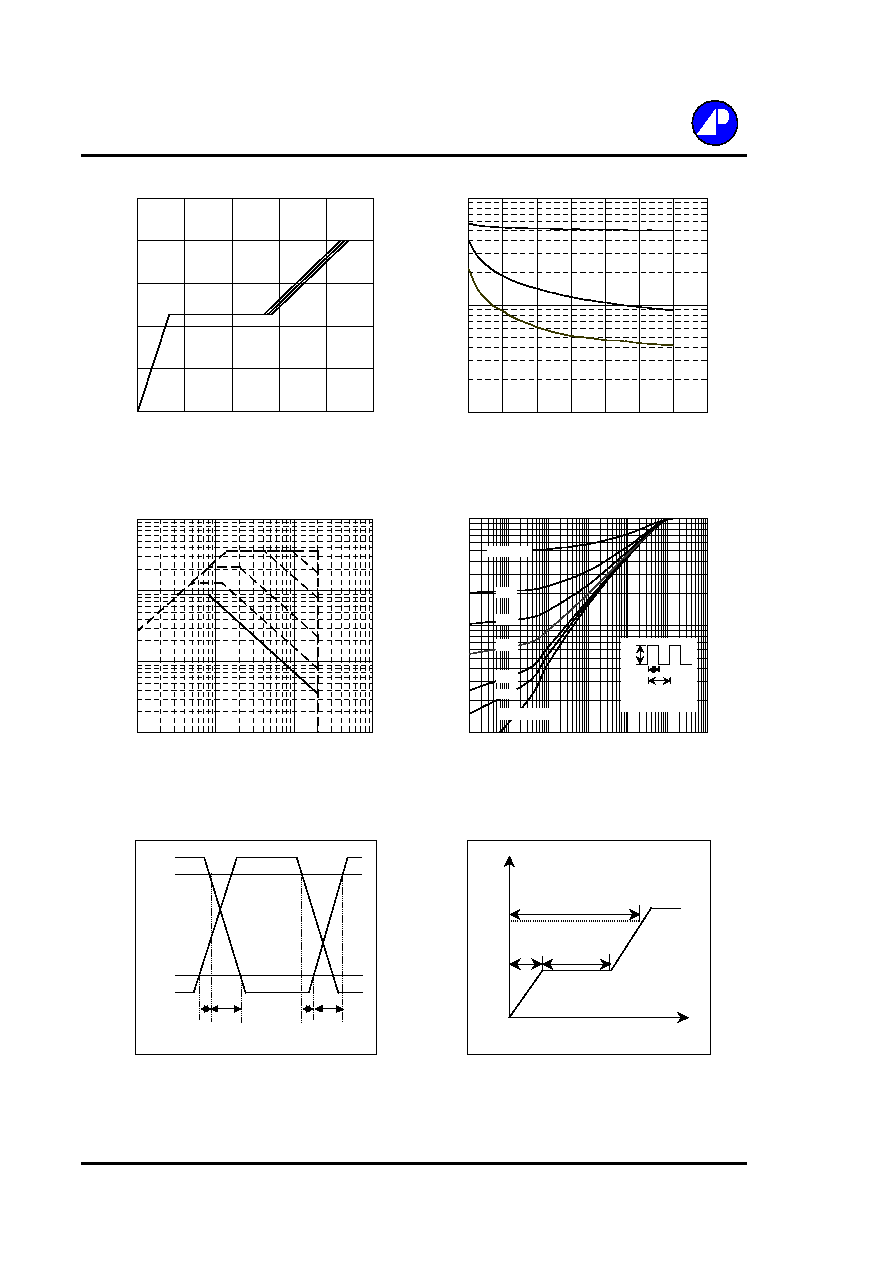 AP09N20H/J
Fig 7. Gate Charge Characteristics
Fig 8. Typical Capacitance Characteristics
Fig 9. Maximum Safe Operating Area
Fig10. Effective Transient Thermal Impedance
Fig 11. Switching Time Waveform
Fig 12. Gate Charge Waveform
t
d(on)
t
r
t
d(off)
t
f
V
DS
V
GS
10%
90%
Q
V
G
10V
Q
GS
Q
GD
Q
G
Charge
10
100
1000
1
5
9
13
17
21
25
29
V
DS
, Drain-to-Source Voltage (V)
C (
p
F)
f=1.0MHz
Ciss
Coss
Crss
0
3
6
9
12
15
0
6
12
18
24
30
Q
G
, Total Gate Charge (nC)
V
GS
, Ga
te to
So
urce Vo
lta
g
e
(
V
)
V
DS
=100V
V
DS
=120V
V
DS
=160V
I
D
=8.6A
0.01
0.1
1
0.00001
0.0001
0.001
0.01
0.1
1
10
t , Pulse Width (s)
No
rm
a
lized
T
h
erm
a
l Resp
o
n
se (
R
th
jc
)
P
DM
Duty factor = t/T
Peak T
j
= P
DM
x R
thjc
+ T
C
t
T
0.02
0.01
0.05
0.1
0.2
Duty factor=0.5
Single Pulse
0
1
10
100
1
10
100
1000
V
DS
, Drain-to-Source Voltage (V)
I
D
(A
)
T
c
=25
o
C
Single Pulse
1ms
10ms
100ms
1s
DC