VDD6616B4A
Revision History
Revision 1 ( Dec. 2001 )
Revision 2 ( Apr. 2002 )
Changed module current specification
Changed AC Characteristics.
Changed typo size on module PCB in package dimensions.
VDD6616B4A
Double Data Rate SDRAM
1M x 16 Bit x 4 Banks
General Description
The VDD6616B4A are four-bank Double Data
Rate(DDR) Synchronous DRAMs organized as
1,048,576 words x 16 bits x 4 banks.
Synchronous design allows precise cycle control
with the use of system clock I/O transactions are
possible on every clock cycle.
Data outputs occur at both rising edges of CK and
/CK.
Range of operating frequencies, programmable
burst length and programmable latencies allow the
same device to be useful for a variety of high
bandwidth high performance memory system
applications.

Features
3.3V for VDD for 2.5V VDDQ power supply
MRS Cycle with address key programs
-CAS Latency (2, 2.5 & 3)
-Burst Length (2,4 &8)
-Burst Type (sequential & Interleave)
Differential clock input (CK, /CK) operation
Double data rate interface
Package:66-pins 400 mil TSOP-Type II
Ordering Information.
VDD6616B4A-5 200Mhz
VDD6616B4A-6 166Mhz

Pin Assignment
1
2
3
4
5
6
7
8
9
62
61
5 9
5 8
10
11
12
13
14
15
16
17
18
19
20
21
22
23
24
25
26
27
28
29
30
31
32
33
5 7
56
55
54
5 3
52
5 1
5 0
4 9
47
46
4 5
44
65
6
66-pin plastic TSOP II 400 mil
VDD6616B4A
Pin Description
Differential clock input.
Masks system clock to freeze operation from the next clock cycle. CKE
should be enabled at least on cycle prior new command. Disable input
buffers for power down in standby
Disables or Enables device operation by masking or enabling all input
except CK, CKE and L(U)DQM
Row / Column address are multiplexed on the same pins.
Row address : RA0~RA11
Column address : CA0~CA7
Selects bank to be activated during row address latch time.
Selects bank for read / write during column address latch time.
Data inputs / outputs are multiplexed on the same pins.
Bi-directional Data Strobe.
Latches row addresses on the positive edge of the CLK with /RAS low
Latches Column addresses on the positive edge of the CLK with /CAS
low
Enables write operation and row recharge.
VDD/VSS Power Supply/Ground
Power and Ground for the input buffers and the core logic.
Data Output Power/Ground Power supply for output buffers.
Reference voltage for inputs for SSTL interface.
This pin is recommended to be left No Connection on the device.

Block Diagram

/RAS
/CAS
i
t
P
r
e
f
e
Ou
tput Buff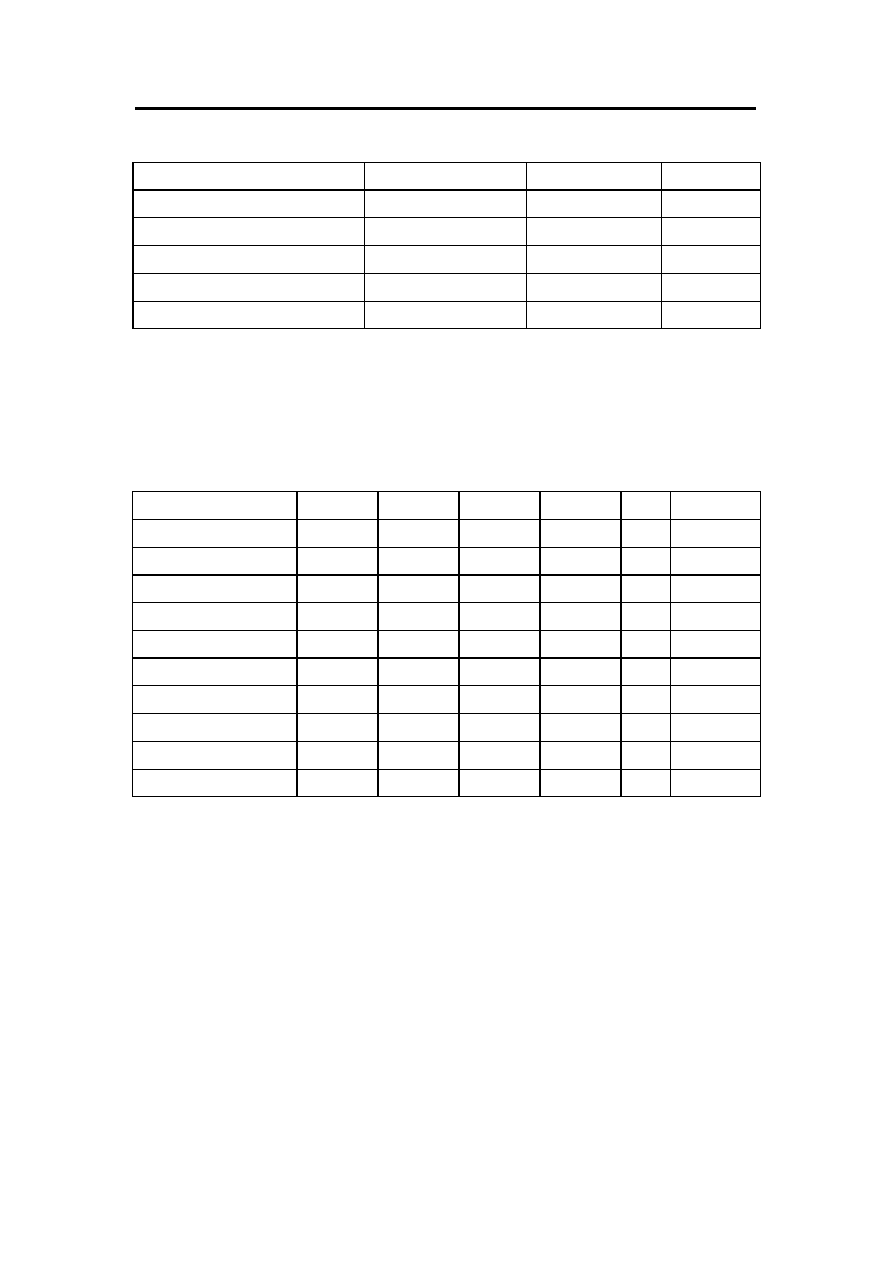 VDD6616B4A

Absolute Maximum Ratings
Voltage on any pin relative to Vss
Voltage on VDD supply relative to Vss
Note : Permanent device damage may occur if ABSOLUTE MAXIMUM RATING are exceeded.
Functional operation should be restricted to recommended operating condition.
Exposure to higher than recommended voltage for extended periods of time could affect device reliability.
DC Operating Condition
Voltage referenced to Vss = 0V, T
Output logic high voltage
Note : 1. V
must not exceed the level of V
(min)=-1.5V AC for pulse width 5ns acceptable.
3.6V, all other pins are not under test = 0V.
is expected to be equal to 0.5* V
of the transmitting device, and to track variations in the DC level of
the same. Peak to peak noise on V
may not exceed ±2% of the DC value.
VDD6616B4A

AC Operating Condition
Voltage referenced to Vss = 0V, T
AC input high / low level voltage
Input timing measurement reference level voltage
Output timing measurement reference level
Output load capacitance for access time measurement
Note: 1. 3.15V V
3.6V is applied for VDD6616B4A5.
2. Output load to measure access times is equivalent to two TTL gates and one capacitor (30pF). For details,
refer to AC/DC output load circuit.

Capacitance
A0~A11,BA0,BA1,CKE,/CS,/RAS,
Data input / output capacitance DQM
Output load circuit

Output Load Circuit (SSTL_2)